Streaming set-top boxes are all the rage these days, especially with the rising popularity of subscription streaming services such as Hulu Plus and Netflix. Who doesn't want to watch Web-optimized video on their fancy new HDTV?
Unfortunately, straight-from-the-manufacturer boxes don't usually live up to their promise. Many set-top boxes are limited in their features, but have the potential for much more (the Apple TV runs iOS, which means it can theoretically run any app in the App Store).
Here are some hacks to help you get the most out of your streaming set-top box. As always, be careful about engaging in potentially warranty-voiding behavior with your own gear–PCWorld isn't responsible for any damaged or bricked hardware or software that results from your trying these ideas out. We have tried the hacks ourselves, however, and they worked fine for us.
Apple TV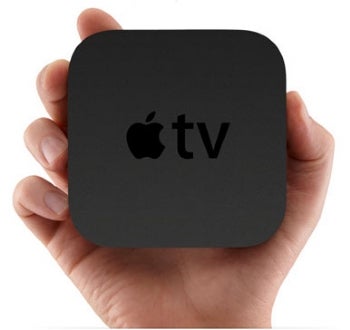 Apple released the second generation of its streaming set-top box in September 2010. The Apple TV 2 ($100) is about a quarter of the size of the original Apple TV, and features an 8GB solid-state drive instead of a moving-platter hard drive. The tiny set-top box permits you to stream local media, Netflix, and iTunes rentals, but it doesn't allow Internet browsing, weather apps, or streaming radio stations.
However, although it has no native support for such apps, via jailbreaking you can obtain support for them–and any other applications you can dream up.
Unlike its predecessor, the Apple TV 2 runs iOS 4.1 instead of a modified version of Mac OS X. Naturally, just mentioning "iOS 4.x" will catch the ear of the Apple iPhone jailbreaking community, so it's no surprise that people jailbroke and hacked into the device just days after it started shipping. (Of course, it helped that a teardown of the Apple TV 2 showed potential for the device to eventually support Apple's official App Store.)
Jailbreak Your Apple TV
Here's how to liberate your own Apple TV 2.
1. Gather the required materials: the Apple TV 2, the remote control, a MicroUSB cable, and a PC or Mac computer. If you need to download Apple TV 2 firmware for whatever reason, do so.
2. Jailbreak the Apple TV 2 using the iPhone Dev-Team's PwnageTool or FireCore's Seas0nPass (Mac only). Jailbreaking is pretty simple: Just plug in your device and follow the on-screen instructions.
Both of these jailbreaks are "tethered," which means that you'll need to connect the Apple TV 2 to your computer each time you boot the set-top box. (This is not such a big deal–you probably don't tote your Apple TV around with you, so you're unlikely to be sans computer when you do need to boot the device.)
3. Install awesome, unauthorized software using the jailbreak app store, Cydia. You won't find a lot of software released for the jailbroken Apple TV 2 yet, but you can install NitoTV's simple weather app [download], or Plex [download], which is a prettier media-library interface.
If you're willing to drop a few extra bucks, you can also install Last.fm and Couch Surfer via FireCore's aTV Flash (Black). Just $20 will get you a preorder of aTV Flash (Black), as well as entrance to the beta version.
Roku
The Roku set-top box comes in three versions: the Roku HD ($60), Roku XD ($80), and Roku XDS ($100). The Roku HD features 720p streams, while the Roku XD and Roku XDS offer 1080p streams (if content providers allow). The Roku XDS also adds component-video and optical-audio outputs, plus a USB port.
All of the Roku set-top boxes let you access a large variety of Internet media via hundreds of channels. Streaming channels include Amazon Video On Demand, Facebook photo sharing, Flickr, Flixster, Hulu Plus, NBA Game Time, Netflix, Pandora, Picasa, and Shoutcast. Many of Roku's channels are free, while others (such as Hulu Plus) require a monthly subscription.
Private Channels on Your Roku Box
The good thing about the Roku devices is that you can create and add private channels. Adding private channels is easy: Log in to your online Roku account on your computer and click Add a Private Channel. Here you will see a prompt to enter a code for the private channel you want to add. Once you've entered the code, enter and exit the channel store from your Roku player (or restart the Roku), and the private channel will be available.
Some private channels (and their codes) include American Movie Classics (71B0Y), Hubblecast HD (9OFQX), Traffic Cam (9MQBZ), and YouTube (B8VVK).
Stream Local Media to Your Roku Box
While Roku is an excellent set-top box for streaming Internet content, it has no native application or channel for streaming your local media–that is, from your home computer–to your TV. Fortunately, you have a workaround: You can set up a media server and then add a private channel of local media.
Here's how to set up a local channel using Roksbox.
1. Set up a Web server. Mongoose [direct download] is an easy-to-use Web server that will work well for setting up a local channel on a Windows PC. To install, simply download and run the executable file.
By default, Mongoose uses the entire C: drive as the Web server. To change that (yes, you do want to change that), create a new folder called Mongoose (or something else) under the C: drive. Then open the 'Edit config' file (Start, Programs, Mongoose web server, Edit config). Look for the first line (after the notes) where it says root c:, and change the line to:
root c:mongoose
Restart the computer, and your Web server will be ready.
If you have Linux, you can install Apache [direct download] instead.
Mac OS X has a built-in Apache server, so Mac users can just go to System Preferences, Sharing, Services, and check the box for Web Sharing.
Note: Setting your computer up as a Web server can make some of your personal files available to the Internet. Before you take these steps, make sure your network is secure behind a router and a firewall.
2. Convert your media files (if necessary) and move them into your Web server root file. Roku players support only MP4, MOV, M4V, and WMV video files; MP3 and WMA music files; and JPG, PNG, and GIF picture files.
Once your media is converted, create a Media folder under your root server (c:mongoose) and create appropriate subfolders in that main Media folder–namely, Photos, Music, and Videos. Move your media files into the correct folders.
If you have a Mac and are using your computer's built-in Apache server, your Web server root file will be Macintosh HD:Library:WebServer:Documents, and you should create your main Media folder there.
If you prefer not to move your media into your Web server root file, you can also set up aliases to point to your media from your Web server. To do this, go to Start, Programs, Mongoose web server, Edit config. Find the line that says # aliases /my_d_disk=d:,/my_e_disk=e:, which is a comment line that shows you how to create an alias. Let's say you want to create an alias called 'videos' that points to D:My StuffVideos. Start a new line in 'Edit config', and type:
aliases /videos=D:My StuffVideos
Separate aliases with a comma. For example, if you want to create aliases for your video file and for your vacation-picture file, you might write this:
aliases /videos=D:My StuffVideos,/vacation=D:My StuffPicturesVacation Photos
3. Set up Roksbox. Add the Roksbox private channel to your Roku account using the code P1KWQ. Open Roksbox on your Roku box, and go to Options, My Options, Manual Media Settings. Open the Web Server settings and change the Web server address to your Web server address (in the format http://[your computer's IP address]). If your Web server uses a port other than 80, be sure to add :[port number] to the end of the address.
Go to Change Media Root Folder and enter the name of your media root folder (if you don't have a media root folder, or if you are using aliases, delete this entry).
Go to Media Information and change the folder paths for your video, music, and photo folders. If you have a media root folder, the folder paths are just the names of your subfolders (e.g. Videos). If you do not have a media root folder, the folder paths are the complete paths from your Web server root (e.g. DocumentsVideos). If you are using aliases, the folder paths are simply the aliases (e.g. Videos).
WD TV Live
The Western Digital WD TV Live media player comes in three versions: the WD TV Live ($100), WD TV Live Plus ($150), and WD TV Live Hub ($200). All three versions feature high-def 1080p streaming, USB ports, and HDMI, composite, and component video connections. The WD TV Live Plus has Netflix and Blockbuster On Demand support, while the WD TV Live Hub offers a built-in media server and a 1TB hard drive.
The WD TV Live is pretty feature-packed as far as set-top boxes go–unlike the Apple TV it streams Internet channels such as Pandora and YouTube, and unlike the Roku devices it also streams your local media. But even though the WD TV Live series natively supports more features than other set-top boxes do, it can still benefit from hacking.
Enhance Your Firmware
Set-top box hacker B-RAD is a well-known figure in the WD TV Live hacking community for his WDLXTV enhanced firmware software. WDLXTV is for the first- and second- generation WD TV boxes, not the WD TV Live series (B-RAD has released WDLXTV-Plus for the WD TV Live Plus box, but it's currently available only to people who donate at least $5 to the cause.)
Because WDLXTV is designed for the original WD TV set-top boxes, it includes USB ethernet support for maintaining a wired broadband connection (new WD TV boxes have an ethernet port built in). Among other features are external DVD drive capability, all media (including network shares and optical devices) viewed in 'All Videos', customizable background and screen saver images, and themes.
WDLXTV is simple to install.
1. Download the file, unzip it, and place the unzipped files on a USB flash drive.
2. Plug the flash drive into your WD TV box. It will ask if you want to upgrade the firmware; choose yes. Wait for the WD TV to reboot, upgrade the firmware, and then reboot again.
3. Once the firmware is successfully upgraded (you will see 'WDLXTV' in the About screen under system settings), unplug the flash drive and enjoy your hacked WD TV box. B-RAD's Website includes extra downloads such as an Optware for WD TV package, which will allow you to install Optware packages to your WD TV.