At a Glance
Expert's Rating
Pros
Easy to set up
Supports a wide variety of hardware
Excellent build quality
Adaptable and button free
Cons
Expensive
Middling battery life
Lack of physical buttons forces you to make eye contact with its display in order to use it
Can only be used with a single TV and one set-top box
Our Verdict
The Ray is a capable, adaptable universal remote that is easy to set up and use. But it's high price and geographic limitations—it's fully functional only within the United States—are disappointing.
The Ray Super Remote ($249, available at Amazon) is the fancy lovechild of the el cheapo infrared remote that rules your grandparent's living room, and those high-tech, Wi-Fi enabled solutions—such as Logitech's Harmony Elite—that rely on a central hub to control your home. The Ray uses IR and Wi-Fi to control your home theater components and some connected-home devices, including the Nest Learning Thermostat and Philips' Hue lighting, but it doesn't need a hub.
Weighing in at 5.7 ounces and fabricated from aluminum and Gorilla Glass, the Ray oozes quality. In the hand, it feels reminiscent of a flagship Android handset. With the exception of its control rocker, power and mute buttons—all of which are located on the right side of the Ray's 5.5-inch-tall, 2.5-inch-wide, 0.5-inch-thick casing—you won't find any other physical controls to noodle with. The bulk of the remote's functionality is leveraged by tapping and swiping on the Ray's 4.8-inch capacitive touchscreen.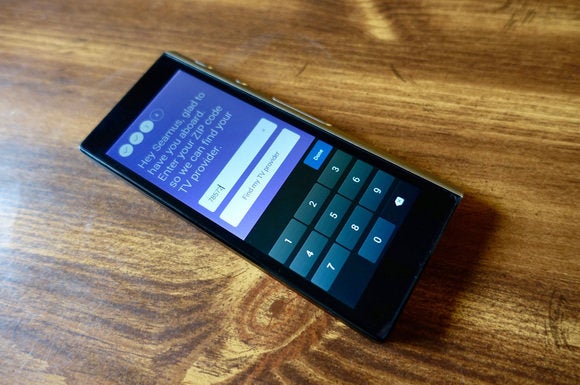 Setting up the Ray involves jumping through a number of hoops normally associated with setting up a new phone or tablet, such as choosing your Wi-Fi network's name, entering your password, and setting up an online account to use with the remote. You'll also be asked to provide your zip code, the name of your cable- or satellite-TV provider, and the content categories you're most interested in. The Ray uses this information to zero in on what programming is available to you—data it will use to provide an image-packed on-screen menu of what's available to watch and when. It's perhaps the Ray's best feature and it works well—provided you're in the United States.
Yes, at the time that the review was written, the Ray only offered support for cable and satellite services within the United States. You can use a false zip code and cable/satellite company to aid you in completing this part of the remote's setup process, but doing so will leave you with a menu full of content that isn't in sync with what's actually on television where you live. That said, if you do live outside of the U.S., it's still possible to use the Ray to control your cable box by flipping through channels or navigating your cable company's on-screen guide.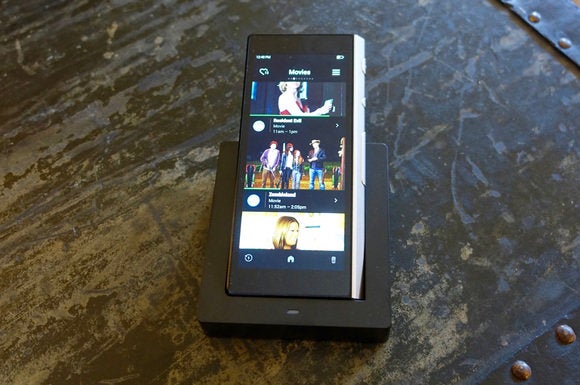 Programming the remote to get along with all the bits and pieces in your living room is largely a pain-free experience. If you own hardware made by the major players—Sony, Vizio, or Bowers & Wilkins, for instance—chances are the Ray has you covered. When you're prompted for what kind of TV you want to use the remote with, just tap on the brand and follow the onscreen prompts. The Ray will download the necessary IR code information from the Internet.
Repeat this process for your set-top box, sound bar, Apple TV, Roku, Blu-ray player, DVR, and what have you and you're in business. It'll work with a few Wi-Fi-connected devices and select game consoles—including the Xbox 360, Xbox One, and PS3, too—unfortunately, the Ray currently doesn't support the PS4. In the event that you own a piece of hardware that the Ray can't download the codes for, a quick call to customer support will help you find out if it's possible to remedy the situation.
How Does It Work?
The Ray can control devices up to 33 feet away in an arc of up to 130 degrees from the center of the IR receptor you're pointing it at. There wasn't a single spot in my living room that I couldn't issue a command from. The Ray's onscreen display will change to accommodate the controls needed to futz with whatever hardware you want to use it with. Browsing Netflix on your Apple TV? The Ray provides a large swipe pad, menu, and pause/play buttons on its display. Want to do some channel surfing? No problem: the remote will bring up a UI that will allow you to do that.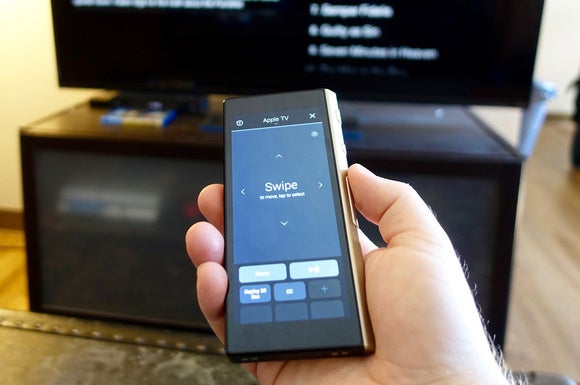 Switching between devices is done through the Ray's home screen. If you programmed a piece of hardware to work with your remote, you'll find it there. All in all, the Ray is simplistic enough in function that I'd have no problem recommending it to anyone—provided they're able to see past its problems.
For starters, you won't be able to control every television in your home with it. The Ray draws the line at one cable/satellite box and a single TV. Because it has a large display to power, you'll find that it goes through power faster than many remotes on the market. I was able to get more than three days out of one charge, but you'll be hosed if you forget to return it to its charging stand on a regular basis. And while its lack of physical buttons makes the Ray incredibly adaptable, it also, in a way, makes it more difficult to use.
With no buttons for your thumb to use as a landmark, you'll find yourself constantly looking down to use the remote's various features. That gets old fast, especially when the remote costs $249 (available at Amazon). The Ray is a tough purchase to justify when you consider how many other less-expensive, equally capable remotes there are to choose from.