Vizio is making some bold moves with its latest smart TVs, but the changes aren't all great for cord cutters.
Replacing the traditional remote control with Google Cast and a dedicated Android tablet is a wonderful idea, but Vizio is also boasting that its SmartCast 4K TVs will be "Tuner-Free." That means they won't have ATSC tuners onboard and therefore won't be able to receive over-the-air (OTA) digital broadcasts from major networks such as ABC, CBS, Fox, NBC, and PBS. If you want to access the free (well, ad-supported) content available from those sources, you'll need to buy an outboard tuner—along with the antenna you'd need anyway—and connect the tuner to one of the TV's HDMI inputs. The changes will apply to all of Vizio's 4K Ultra HD TVs with SmartCast, including the new P-Series and upcoming E- and M-Series sets.
Vizio isn't cutting its customers off from OTA broadcasts, but it is making it more difficult and expensive to access them. Let's take a look at the Vizio's motivations and the impact this move could have on consumers.
Why drop the tuner?
Vizio's website doesn't really explain why its TVs are better off without built-in tuners, so I asked the company to elaborate.
In response, Vizio cited its own surveys, which found that less than 10 percent of customers were watching over-the-air broadcasts. The company also pointed to a 2013 Consumer Electronics Association study, which found that 7 percent of U.S. households relied on an antenna. (More on these figures later.)
By removing the antenna input, Vizio believes it can make a simpler product, with fewer setup setps and a less-cluttered menu. "As we continually evaluate and focus on designing products that deliver a beautifully simple experience, we felt that removing the tuner would simplify the overall setup and user experience for the vast majority of customers." a Vizio spokesman said.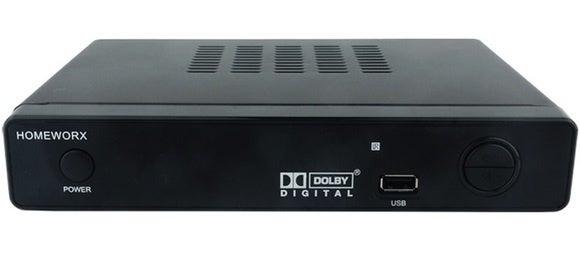 It's likely that cost was a consideration as well, though Vizio didn't say so explicitly. The company has a reputation for offering quality TVs on the cheap, often undercutting rival TV giants like Samsung and LG. Nixing the TV tuner could allow the company to shrink its prices further; alternatively, it could just let the savings fall to its bottom line.
"The removal of the tuner from a television feature set is almost always the result of a cost-saving measure," Mark Buff, CEO of antenna maker Mohu, said via email.
Buff said that while the tuner itself might not cost much, there are also licensing fees to consider. He further speculated that Vizio's Cast-enabled sets could have a lower import duty if they defined as monitors rather than televisions. Incidentally, Vizio's website refers to the new sets as "displays," not TVs.
Vizio did not comment on this potential cost-saving loophole.
The cost of "tuner-free" TVs
For cord cutters who strictly stream their video, there's nothing wrong with the prospect of a cheaper, simpler TV. Antenna users, however, are getting the opposite. The most basic external tuners, like this one from MediaSonic, cost about $40. And while that's not a high price if you're saving hundreds of dollars per year by ditching cable TV, the cost of not having a built-in tuner is more than just monetary.
One concern is that Vizio is creating a barrier for prospective cord cutters. Part of OTA TV's appeal is that it doesn't require a chain of new hardware. Sure, OTA DVRs and networked TV tuners can make the antenna experience better; but for basic live TV, you can do just fine by plugging the antenna straight into the television and running a channel scan. Figuring out what hardware you need to cut the cord is hard enough without throwing TV-tuner boxes into the equation.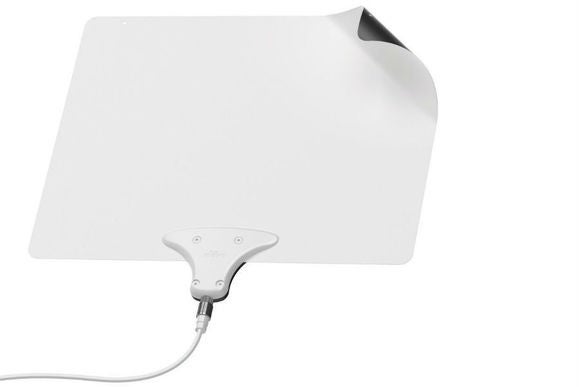 Even after you've set up the hardware, the viewing experience becomes more complicated when a tuner box is involved. Whereas a built-in tuner lets you change channels directly with your TV's remote, a separate box requires a separate remote control. That means you need two remotes—one for changing channels, another for volume and other core TV functions—where a single remote used to suffice.
The sad thing is that Vizio could have been an over-the-air innovator. With its tablet-based remote control and SmartCast app, the opportunity exists to create rich channel guides, watchlists, and reminders for antenna users. Instead, that opportunity will fall to streaming-box makers and antenna companies. (Mohu's Mark Buff says to "stay tuned" on that front.)
While Vizio might counter that such features aren't worth building for the less-than 10 percent of its customers who watch OTA broadcasts, keep in mind that antenna use is growing. In the third quarter of 2015, Nielsen found that 12.8 million U.S. homes were relying solely on antenna, up from 12.2 the year before. That doesn't even include homes that are combining antenna broadcasts and streaming. While other companies like Amazon and Best Buy are picking up on that trend by bundling antennas and streaming devices together, Vizio is moving against the grain.
Ultimately, Vizio's "Tuner-Free TV" efforts aren't a big deal if shoppers have other options; and for now, no other major TV makers have nixed ATSC tuners from their sets. But as one of the most popular TV makers in the United States, Vizio has the power to define consumer behavior and set trends.
For many people, the antenna is a vital supplement to streaming video when cutting the cord. While Vizio may believe that streaming is the future, making its TVs tuner-free could make it harder for people to get there.