The Hub by Ekko will offer a unique approach to multi-room audio when it comes to market in the summer of 2017—provided it's crowd-funding campaign is successful, that is. The ingenious wireless audio dock promises to stream a single high-fidelity audio source to as many as 10 devices at once (headphones, powered speakers, A/V receivers, or anything else with an audio input).
The system is based on a docking station that will transmit audio from any source to wireless battery-powered receivers called "sound pucks" that you hardwire to your playback device of choice. It's that simple. Dock the puck to the Hub when you're not using it, and it will recharge the puck's battery. While the Hub can charge only four pucks at once (and the Hub Mini is limited to two), both Hubs can stream to as many as 10 pucks at once. Audio sources can be hardwired to the Hub (using its 3.5mm analog or TOSlink digital inputs), or you can set up the Hub as an AirPlay or DLNA node.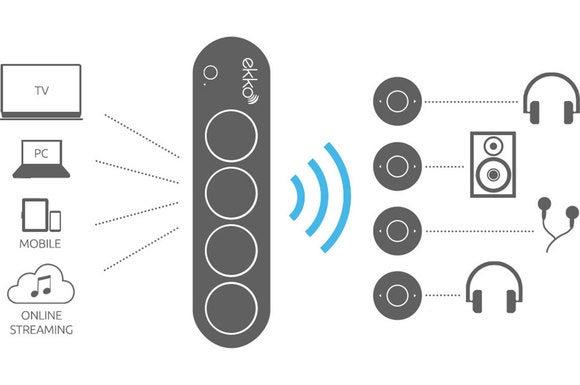 I asked Ekko co-founder Sean Murray what prompted the development of the Hub: "Ekko was initially created as an alternative to traditional wireless TV headphones," he replied, "which typically transmit low-quality audio to just one standard pair of headphones. Everyone already has a pair of earbuds, and many people have a pair of high-quality headphones that they prefer. We wanted something that would allow the user to listen to high-resolution, wireless audio using their preferred pair of earbuds or headphones, and we wanted it for multiple people. Of course, in addition to headphone use, Ekko can also be used with powered speakers for multi-room audio."
The Hub, however, isn't simply a wireless headphone adapter. It sports a number of additional features that make it appealing to a wide variety of scenarios. "Creating a high-quality listening experience was at the top of our list," Murray said. "We wanted to give people watching high-definition movies the choice to also enjoy high-resolution, wireless audio using any pair of headphones. WAV and FLAC lossless audio formats are becoming more popular as well, and we wanted to preserve the fidelity of the sound if they chose to go wireless."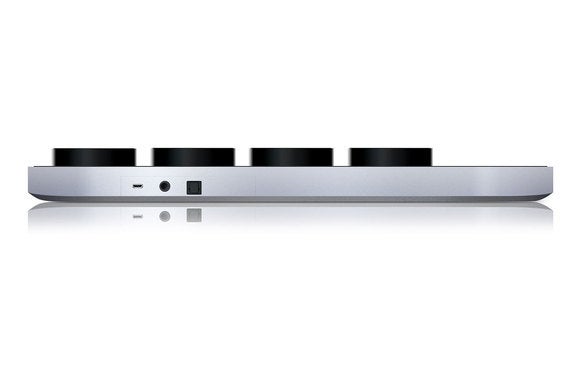 The Ekko app, which will be available for Android and iOS devices, will be able to manage as many as five Hubs. In addition to adjusting the volume and muting each sound puck, you'll be able to customize EQ settings, monitor battery levels, and establish security and parental controls. Sean told me that parents will be able to use the to set volume limits on the sound pucks their kids will be using.
"We're proud of the volume-limiting function," Murray said, "which provides parents with the ability to set safe volume limits for their children using the Ekko app. More and more smart devices are including this feature, and we wanted to ensure it was included in Ekko as well. We didn't want Ekko to be just a little better than the current market offering. We wanted to really take it to the next level."
Ekko is targeting both casual home users and audiophiles, given that its system will be capable of streaming audio with up to 24-bit resolution at sampling rates as high as 96kHz—far beyond Bluetooth can support even with the AptX codec.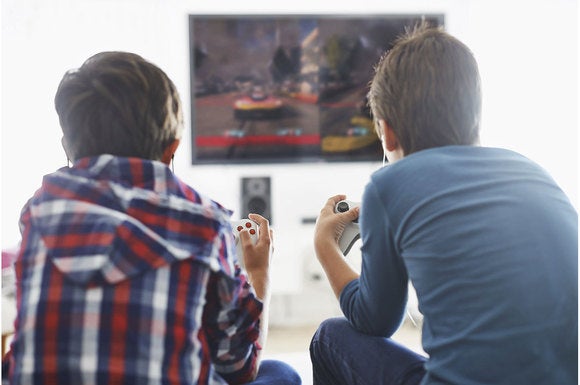 The Hub can form its own 802.11ac Wi-Fi network if you don't already have a Wi-Fi router (or if you prefer not to use one for the sake of security). "We wanted to ensure an extended range to allow freedom of movement for headphone users," Murray said, "and uninterrupted sound for people choosing a multi-room audio setup. Ekko has built-in Wi-Fi and can be used with or without a router. When not using a router, Ekko has a 50 foot real-world range (100 feet line of sight)."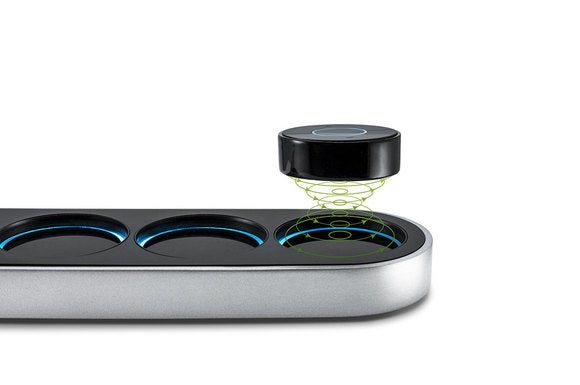 The Hub base station is relatively compact, measuring 10 inches long by 2.5 inches wide. The sound pucks are about the size of poker chips, which makes them easy to put in your pocket. Each sound puck is said to get up to 4.5 hours of battery life. You can recharge a sound puck via wireless induction charging by placing it into one of the slots on the base unit. If you'd prefer to keep one permanently connected to your A/V receiver or powered speakers, Ekko plans to offer an optional power adapter.
If Ekko's Hub has caught your fancy, the company is offering a number of early-bird discounts during its Kickstarter campaign, which started today. As mentioned earlier, the company expects to delivery the first hubs in the summer of 2017.