Last week, the Federal Communications Commission suggested that the cable box business is broken, and it offered a plan to fix it.
Under the FCC's proposal, TV operators would have to supply their video to any device using open standards. Instead of leasing expensive boxes from the cable company, subscribers would be able to purchase alternatives, possibly from electronics brands such as Apple or Google. Those boxes could be cheaper and have better interfaces than what cable, satellite, and telco providers offer today.
Delightful as the FCC's proposal sounds, it also has also created a fair amount of confusion. Not everyone seems to understand what the proposal will accomplish, and I've come up with my own lingering questions since reading the initial coverage last week, so I started asking around and gathering more information.
Here's what I've learned about how the FCC's open set-top box proposal will actually work:
The proposal could bring TV bundles to streaming boxes and smart televisions, but…
Under the FCC's proposal, TV operators would deliver their video to the home through Internet protocols. So instead of connecting a coaxial cable to a cable box, and plugging that into your television, you'd get to watch the same exact channels from any device with a Wi-Fi or ethernet connection. These devices could include streaming boxes such Apple TV and Fire TV, cheaper streaming dongles such as Chromecast, and even smart TVs, which would eliminate the need for a separate box entirely.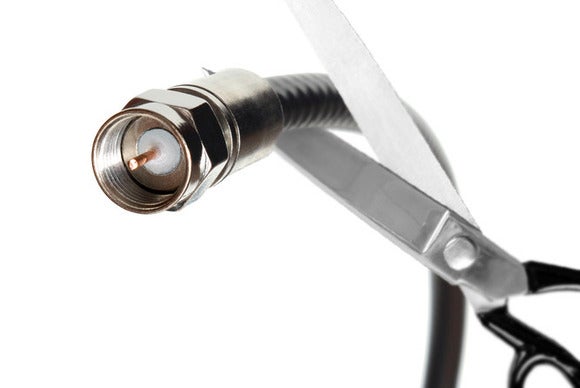 …not in the same way as Netflix or Hulu
Here's where things get complicated: IP-based video isn't necessarily the same as streaming from the Internet. If you get a TV bundle from Comcast, you'd still be using the portion of the cable pipe that Comcast dedicates to its own video services. The difference is that along the way, that signal gets converted from cable to Internet protocols that your streaming box can accept.
By comparison, a service like Netflix streams over the public Internet. It competes for bandwidth with all the other Internet activities in your house—from uploading Facebook photos to playing online games—and in some cases may even count towards Internet data caps. None of those characteristics would apply to the video your cable company delivers over IP.
The result may require some new hardware, but…
Because TV providers aren't just streaming Internet video, they still need some way to convert the cable or satellite signal and ensure their content is delivered securely. This may require more than just the streaming hardware you already own.
For instance, Cox could require you to lease a special cable modem that passes the video along to your home network. Alternatively, you might still have to rent a single cable box (ugh), which could then enable video on any number of other networked devices.
At the moment, this hardware solution—known in the FCC's proposal as a "virtual headend"—isn't set in stone, but chances are you won't be completely free of rental fees. "You're probably in the short term going to need something in the house," said John Bergmayer, a senior staff attorney at consumer advocacy group Public Knowledge. "It's just sort of an open question of exactly what that device would be."
Thankfully, the FCC's proposal includes some billing transparency requirements to ensure that if this new hardware is cheaper, TV providers can't just move any cost savings to a different part of your bill.
…maybe not forever, or for everyone
The good news is that additional hardware may not be necessary in all cases. Alongside the "virtual headend" solution described above, TV operators would also be able to host the entire conversion and security system on their own cloud servers. That way, they can deliver IP-based video directly to home networks, where your existing media streamers could gain access.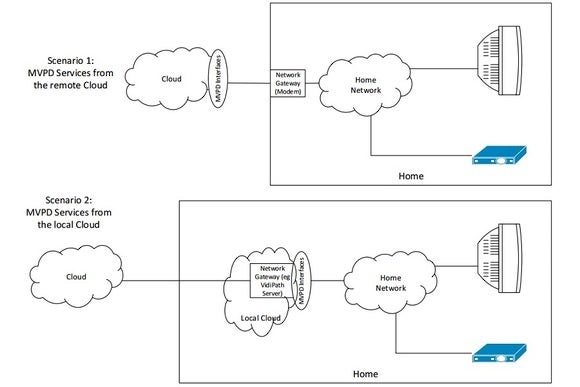 Some of the major TV operators have this capability already. Comcast, for instance, is using a cloud-based solution for its Comcast Stream video service, which is aimed at cord cutters and requires no special hardware for watching video on connected devices. Other providers will likely follow as they offer their own cable-box-free TV plans.
"We believe that what's going to happen is, over time, the cable operators might start with some kind of device in the home, but eventually they'll end up migrating to something in the cloud," said Ken Plotkin, President of PVR and TV-tuner maker Hauppauge.
It's about more than just pricing, and…
In announcing its proposal, the FCC pointed to outrageously high cable-box rental fees, which have increased by 185 percent since 1994 even as other electronics have gotten cheaper.
But pricing isn't the FCC's only justification. Cable boxes have also fallen behind the times compared to modern media streamers, with clunky remotes, aging interfaces, and limited or no access to streaming apps. There are exceptions, but limited competition among TV providers means consumers might not get to choose the best possible option.
That's why the FCC's proposal gives device makers full control over the TV interface. A device like Apple TV, for instance, could rearrange the staid cable menu system, or imbue it with powerful Siri voice commands. An Amazon Fire TV could bring television and connected-home controls together under a single interface. TiVo might be able to offer new time-shifting or DVR features that don't come with a standard satellite box. The hope is that innovation will flourish as these companies compete with one another.
Cable companies don't want that to happen, which is one reason they've put forth a counter-proposal that relegates the entire pay TV experience to self-contained apps. They would maintain complete control over the user experience, and over which platforms have access. The result would likely be limited app support, with Public Knowledge's Bergmayer noting the industry's already-patchy record with authenticated pay-TV apps. "An app only exists if the cable company writes it," he says.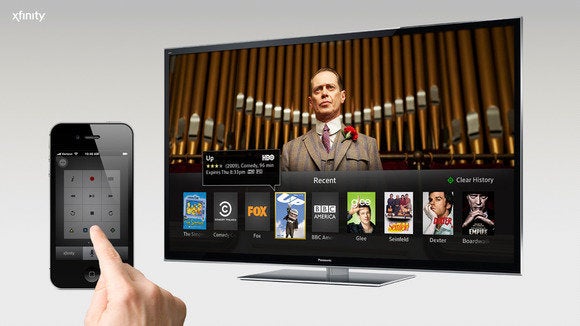 …it's still better than CableCARD…
Keep in mind that a system already exists for device makers to alter the pay TV experience, known as CableCARD. This is what TiVo currently uses, for instance, to offer its own DVR experience to cable subscribers.
But CableCARD has many more limitations compared to the FCC's new proposal. The system only works with cable TV—not satellite—and it requires a separate card for each device. Cable providers may put limits on how many CableCARDs customers may lease, and setup can be a major hassle.
Hauppauge's Plotkin experienced that last pain point first hand, having spent hours trying to get all his channels to show up after replacing a CableCARD-equipped device that failed. "Honestly, I'm a pretty technical person. I'm an engineer. Normal consumers just won't put up with this," he said.
Because of all those headaches, most device makers haven't bothered offering solutions based on CableCARD. A more streamlined alternative could have a better chance at success.
…assuming it actually happens
Right now, the FCC hasn't mandated anything. The agency has merely proposed a set of rules, and invited public comments. It'll likely be months before the FCC votes on the final rules, which themselves would have a two-year implementation period, Bergmayer said.
A lot could happen between now and then. With presidential elections coming up, FCC Chairman Tom Wheeler might be replaced before seeing the proposal through. And given the rapid pace of change in the video industry right now, the idea of relying on a cable or satellite provider for your pay-TV package could seem quaint by the time the rules kick in.
Still, the whole issue has brought plenty of fist-pounding from cable companies, and rekindled the discussion of what a rip-off cable boxes can be. That's got be worth something, regardless of what happens next.
Thanks to Happauge's Ken Plotkin and Public Knowledge's John Bergmayer for all the background knowledge.