Rachio released a refreshed version of its smart sprinkler controller Tuesday, improving the original product in part by rendering it more suitable for outdoor installations. As with the original product, users can control the $250 irrigation system with their mobile device or integrate it into a larger a connected-home system.
The device has been integrated into the Wink, Nexia, Alarm.com, IFTTT, and Comcast Xfinity connected-home platforms, although Rachio prefers to focus on standalone operation, with its own app controlling the system.
"Sprinkler controllers are very inconvenient and difficult to use," CEO Chris Klein arguing, adding that Rachio felt making the sprinkler system dependent on a smart-home system added too much complexity.
A sleeker design
Most of the changes in the second-generation controller are related to industrial design more than new features. The enclosure has been streamlined, and there's a new optional enclosure ($50) for outdoor installations.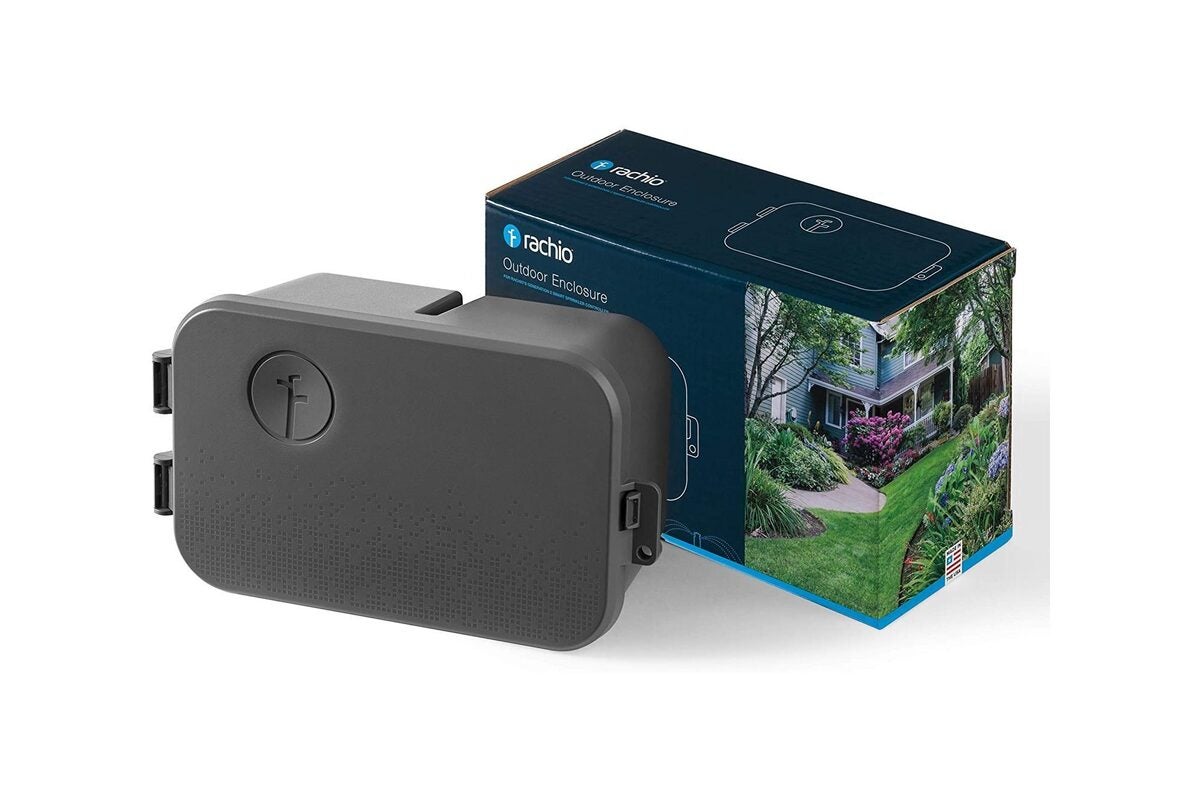 As with the first-generation box, the new Rachio supports up to 16 zones, but Klein says the setup process has been streamlined to reduce installation time, but the product's water-conservation features seem relatively unchanged. The system monitors temperature and humidity data to determine how much water your lawn and garden need.
The company claims that users of its first-generation units have saved nearly 500 million gallons of water since its debut in early 2014, with the average Rachio user reducing their water usage by about 30 percent. Klein would not say what is in the future for the company, declining to disclose any future plans beyond smart sprinklers.
That said, he did say any future products that Rachio would release will focus on water conservation: "We're built on saving water."
Why this matters: Rachio's Generation 2 sprinkler controller is light in the new features department, but its sleeker design will make it easier to blend in with its surroundings, especially if you're placing it outdoors.