Oco says its new Oco2 home security camera addresses the most important criticisms leveled at its first-generation product. The new model has an SD card slot for local storage through SD card compatibility, 1080p video resolution, and a 130-degree field of view. The Oco2 is also outfitted with a Bluetooth 4.0 radio, so it can interact with up to 200 compatible smart home devices.
The features that earned the first-generation camera high marks, including its self-learning motion- and noise-detection to limit alarms, two-way voice communication capability, and ultra-sensitive night vision mode, are all carried over to the new model. Users can also subscribe to the company's cloud-recording service (prices range from $4 to $20, depending on how long you'd like to keep the recordings).
Access to live and recorded footage is available through desktop applications for Windows, OS X, and Linux, or through two mobile apps for either iOS or Android. Oco plans to port the mobile version to Windows 10 Mobile later this year, it says.
Oco2 is set to debut in the spring with a retail price of $149.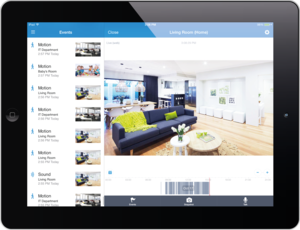 Despite all the enhancements, we still have a few concerns. First is Oco2's night vision capabilities. Several reviews of the first-generation camera complained that the camera switched too easily to night vision mode, sometimes in the late afternoon or when it detected especially dark shadows even with plenty of available natural light.
Another issue was in the camera's connectivity. One review found that the camera would lose connectivity to Oco's cloud servers for minutes at a time without any clear reason. While the offline storage and Full HD upgrades are nice, these are still two issues which we'd like to see properly addressed.