If you already own the Ring Video Doorbell, you probably don't need Ring's new Stick Up Cam—at least not for the front of your house. But you may want to install the Stick Up Cam (about $200 on Amazon) above your back door, or any other location where shady types might be poking around, loitering, or flat-out trespassing.
This latest gadget from Ring offers motion detection (sending a smartphone alert whenever someone passes a virtual tripwire), as well as two-way audio (letting you start a conversation with whoever has approached the camera). The upshot is that whether you're home or 1,000 miles away, you can see who's lurking outside, and let them know that you're watching.
And unless they're particularly tech-savvy, they'll probably assume you're inside your home as well.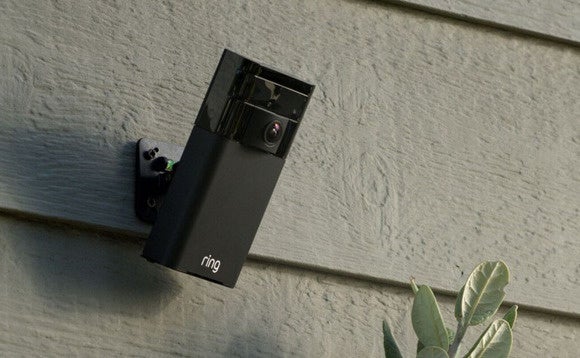 In numerous ways, the new Stick Up Cam is just like the Ring Video Doorbell, but without the doorbell feature. Both security devices save video to the cloud over Wi-Fi, with no wiring required. Both can record a clear video picture at night. Both connect to the Ring smartphone apps for iOS and Android. Both are powered with built-in rechargeable lithium-ion batteries. And they both have the same price, $200.
Mentioned in this article
Ring Stick Up Cam
Price When Reviewed:
$199.00
If there's any big difference at all, it's the Stick Up Cam's field of view, which is just 80 degrees, while the Ring Video Doorbell's field of view is a full 180 degrees. That said, unlike the Video Doorbell, the Stick Up Cam mounting bracket has a ball-and-socket joint, letting you angle the camera however you like. This mitigates the narrower video window.
So why purchase the Stick Up Cam when the Ring Video Doorbell offers all the same features, plus a wireless doorbell? Well, for starters, you may want to keep your original doorbell, but still enjoy all of Ring's security features. But even more importantly, the Stick Up Cam gives you more flexibility in where you set up video cameras.
Last year, my next door neighbor was robbed when someone broke into his back door. Just imagine the crook's surprise had my neighbor been able to say, "I see what you're doing, your face is being recorded, and the cops are on their way."