Keen Home will ship its first product on Friday: a Wi-Fi-connected air vent that it says will intelligently redistribute airflow around the home to lower energy usage, either automatically or according to a user-defined schedule. An iOS app will be available at launch on Friday, and the company says it will add Android support sometime in December.
Each Smart Vent will sell for $80 (ordinary registers cost between $10 and $30 each). You'll also need a $40 bridge, unless you already have one that's compatible (Lowe's Iris connected-home system and Samsung's SmartThings hub are two examples). While you could install a Smart Vent in every room of your home, Keen Home says most homeowners will reap the benefits of its product even if they install just one or two units to better condition problem rooms.
The impact on you at home: Many heating and cooling systems have difficulty adequately conditioning the air in every room, leaving some too cold in winter and too hot in the summer. So the idea of automatically opening and closing vents to block conditioned air from rooms that don't need it sounds sensible.
Based on that logic, Keen Home has convinced crowd-funders, venture capitalists, and at least one Shark Tank investor to back its idea. But it's not the first smart vent product we've heard about. Ecovent is working a similar product and has also attracted its share of investors. A Kickstarter project known as E-Vent, on the other hand, failed.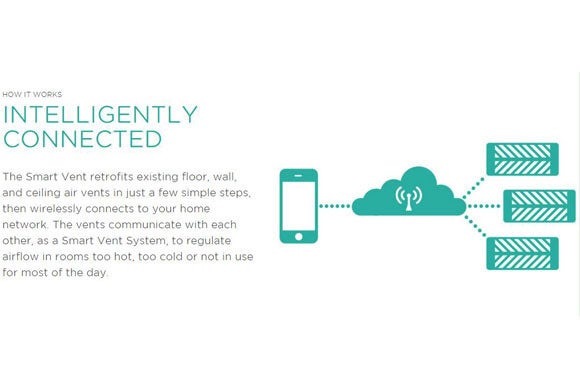 Can closing a vent damage your HVAC system?
As logical as these concepts seem, a number of experts in the HVAC industry are raising alarm bells that closing individual vents can throw an HVAC system out of balance and might even damage the system over the long haul. In an article published on his Energy Vanguard blog last year, Allison A. Bailes III, PhD had this to say about closing individual events:
"The fundamental problem here is that closing supply vents in your HVAC system changes what comes out in particular locations. It doesn't change what the blower is trying to do. Nor does it change the amount of heat the air conditioner, heat pump, or furnace is trying to move or produce."
In a lively forum discussion on the site, a number of HVAC professionals echoed Bailes' comments, with one observing that shutting off airflow to a room could also lead to the unintended consequence of mold growth. When contacted via email regarding Keen Home's product specifically, Bailes said he had the same concerns about this product.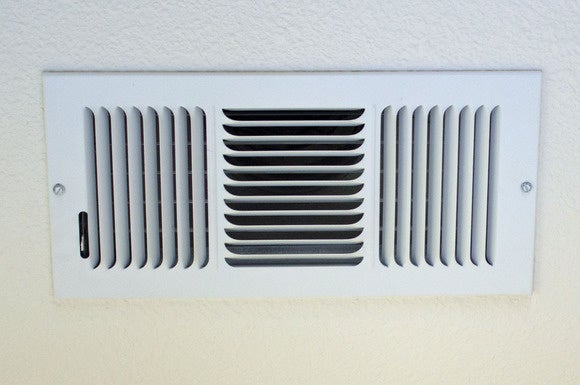 We asked Keen Home for comment on these issues, and a company spokesperson pointed us to a post on Medium (scroll down to "The downside of closing air vents (and how we solved it")), in which Keen Home's Nate Padgett acknowledges the potential problems raised in the Energy Vanguard article. But Padgett says that Keen Home's Smart Vents are equipped with sensors that automatically open in response to excess pressure at the vent, thereby avoiding the whole problem.
The company also sent us some information on research that it had commissioned, which concluded that this strategy is sufficient to prevent the type of build-up the Energy Vanguard article warns about (although it seems to us that automatically overriding the instruction to open the vent to close it in response to pressure buildup would defeat the purpose of closing it in the first place).
Keen Home's Smart Vent will be available online and at Lowe's home-improvement stores on Friday. You might want to consult with an HVAC professional before installing one in your home.