UHD, Ultra High Definition, 3840×2160 resolution, 2160p, 4K if you must (it's a misnomer, as 4K is 4096, not 3840). Whatever you choose to call it, it's the new standard for TVs and video content; though truth be known, there's precious little of the latter.
Nonetheless, Ultra HD TVs are flooding stores, and they've fallen so far in price that there's little reason to shop for a 1080p set these days. Well, maybe 1080p for the kids' rooms or the garage.
It's out there, it's cheap, so here's what you need to know about Ultra HD TV (plus the skinny on four models that you're bound to see on sale over the next couple of months).
Note: Misnomer or no, we will sometimes be referring to UHD as 4K UHD, as it's frequently advertised as such.
The content conundrum
Before you decide to put some retailer in the black by purchasing one of these bad boys, you need to consider the very real problem I've already mentioned. Aside from some handsome demos and the rare streamed program from Amazon or Netflix, there's just not a lot of 4K UHD content available. That will fix itself over time; rapidly in fact, once Ultra Blu-Ray players and discs arrive.
When 4K UHD content does show up, much of it will be copy protected with glorious HDCP 2.2 (High Definition Content Protection) and sadly, some older UHD TVs lacking HDMI 2.0 and HDCP 2.2 won't be able to play it. (HDCP 2.2 requires HDMI 2.0, but not vice versa). The four TVs reviewed here all support HDCP 2.2, and most 2014/2015 models should. But check to be sure, and know that the incredible Craigslist deal might not be all that.
Content isn't everything
Now that I've warned you not to expect instant 4K/UHD gratification, what you will get with UHD—at least compared to other LED-backlit, LCD TVs—is better experiences with 1080p content. There are four times as many pixels in an Ultra HD TV, and they are closer together, so everything looks smoother and more detailed. There's also onboard processing that helps. Some TVs are better at this than others.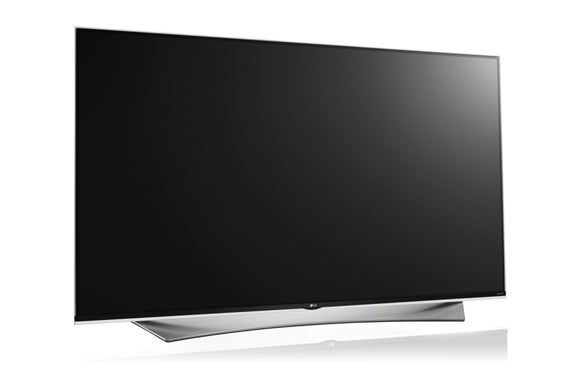 What to look for in an Ultra HD TV
Pretty much everything I'm going to talk to you about could be summed up as "buy the TV with the best picture that you can afford." To do that, however, you should ignore a lot of hype and misinformation: "features" that really aren't. Use your eyes—they will take you where you want to go. Seriously. While we run all sorts of tests with spectrometers and such, it's so that we can understand and explain why we like what we like.
Don't be timid when you got to the store. Ask the salesperson to reset the TV to its default settings, or ask for the remote and do it yourself. In my last trip to a big-box store, every one of the five TVs I viewed had been adjusted in some way or another. Once you're back to square one, you can see the TV tweaked as the vendor thought it looked best in the harsh light of a retail store, and then determine if it can be adjusted to your taste.
Here's what you should be looking for:
Color fidelity: How real do the colors look? All LED LCD TVs do blue well. Pay attention to the reds and greens. Download the files below and take them with you on a USB thumb drive. Nearly every 4K/UHD TV allows you to display content from mass storage.



Contrast: How distinct are lights from darks? This is most easily judged where there's an abrupt transition in an image.
Smooth action without jumps or stutter; i.e., no judder: This is easiest to judge with sports footage. Look for jerkiness or sudden skips when the athlete, ball, car, horse, etc. is moving rapidly. If you can grab your own UHD content that plays smoothly on a PC and display it, that's best. Test 60 frames per second, 30fps, and 25fps. The latter quite often displays judder where the others will not. See our benchmark MO below for a more detailed explanation.
Brightness: The TV must be bright enough that don't have to close the shades or blinds to watch the game or soap. This is rarely an issue but there are variances.


Screen uniformity. Ask the salesperson to put up a bright white background and check for shadows. Next, put up a solid black background and check for light bleed around the edges. Alternatively, you can download the images above and do it yourself.
Don't be too harsh. There is no perfect TV, so you're going to have to live with some Imperfections. Small ones fade with familiarity, and very quickly if the content is compelling enough.
Two features you need, and one you'll want
The two elements any 4K UHD TV you purchase should have are the aforementioned HDMI 2.0 and HDCP 2.2. Beyond that, you should determine whether the actual hardware refresh rate is 60Hz or 120Hz. All else being equal, you'll get smoother action from the latter—especially with 24fps and 25fps video (most of the time).
Alas, true refresh information can be hard to come by because vendors have taken to creating artificial rates with names like TruMotion, Clear Motion, and so on. They make up these faux rates to reflect the technologies used to create smooth motion. There's some truth to it, but those technologies—which every worthy LCD TV now offers—work better at 120Hz than at 60Hz.
Don't miss our multi-part, in-depth guide to the most common tech terms you'll encounter when shopping for a smart TV.
Apps and IQ
TV's being smart these days, there's a lot more they can do than just show you over-the-air, cable/satellite, and streamed content. You can also play games, surf the web, view slideshows, and more. If you're looking at your purchase for more than the basics, it will pay to research just what operating system and apps are provided. For instance, Panasonic uses the Firefox OS, Sony uses Android TV, LG uses WebOS (although it recently launched a few that use the Roku OS to compete with budget-builders Hisense and TCL). App availability varies wildly between these. If there's something special you're looking for, make sure it's there to be had.
At least one IDG employee found Sony's integrated channel guide to be a key feature. Most TVs lack this simple, but very handy feature, which is particularly valuable for cord cutters who eschew cable and satellite TV in favor of an over-the-air antenna to tune in free television broadcasts, supplemented by Internet-based TV services such as Netflix, Hulu, et al.. The Panasonic TV we looked at offered a DLNA server for streaming media over your home network.
Feature sets are far too varied to cover in their entirety here, but read up before you buy.
The contenders
We took a fresh look at four models released over the last year that have dropped in price and that you're likely to find on sale soon:
LG's 64.5-inch 65UF9500 ($2799)
Panasonic's 59.5-inch TC-60CX800U ($1899)
Samsung's 54.6-inch UN55JU6500 ($1000)
Sony's 54.6-inch 55X850C ($1300)
Each one is a smart TV, meaning it has built-in apps for streaming media from the Internet; they all deliver good picture quality; and each of them has a good, basic set of features. The Panasonic and LG also have lots of advanced features.
About that. There's no truly revolutionary technology on the map that I'm aware of that should have you waiting for the new model year. There's HDR (High Dynamic Range), but that's really only a code word for super bright, which gulps electricity and is hard on the eyes in the long run (in my opinion, anyway). And if there's precious little 4K UHD content to be had, there's even less mastered in HDR.
How we tested
We test TVs with a series of images, videos, and audio files. Several of the images allow us to measure color fidelity, while others reveal and distortion that might be present. We play video at frame rates of 59.97 (60)-, 30-, 25-, and 23.97 (24) frames per second. TVs with 60Hz refresh rates have a particularly difficult time with the latter two, because they don't divide evenly and the extra cycles must be compensated for without introducing judder (sudden skips or jerks). That doesn't always happen.
The remainder of the files we play are simply to check compatibility. We also test with a variety of external sources attached via HDMI, including a PC, a Roku 4 and an Amazon FireTV. We measure nits (brightness), the purity of colors, as well as the spectrum delivered by a white screen with the backlight on full.
Results
I could bore you with a lot of numbers and color measurements, but as I hate reading them myself, I'll spare you the drudgery. I simplified the ratings and the numbers below are a very good reflection of what I and other judges saw.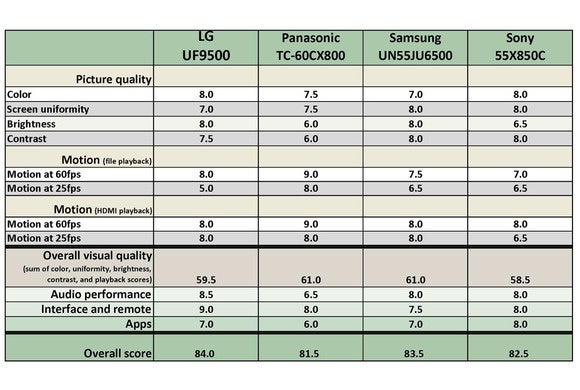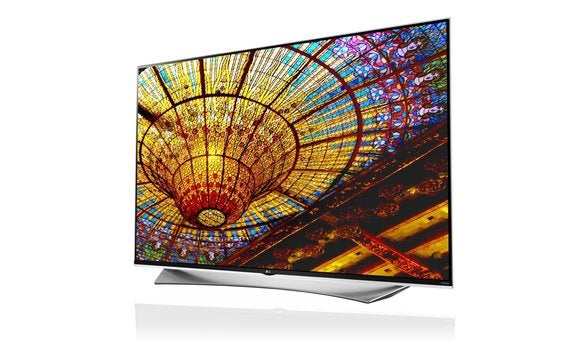 The LG 65UF9500 offers a very good picture, modestly saturated colors thanks to quantum dots, and it has the best interface and remote of any TV on the market. It's also, well, large. Only a couple of flaws in screen uniformity and a lousy job displaying our 25fps test file dropped it to 4 stars. In the midst of a bunch of very nice TVs, this was the one I kept coming back to.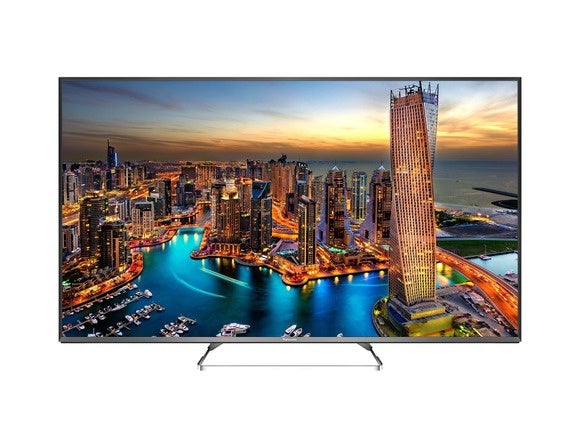 The Panasonic TC-60CX800U is a nice all-around TV and the color is quite accurate considering that there are no quantum dots involved. But it lacked contrast compared to the other three TVs and the on-board sound is weak. On the plus side, the TC-60CX800U does a tremendous job of displaying 25fps video and offers DLNA media serving via its own Wi-Fi hot spot—for the rather limited number of formats it supports.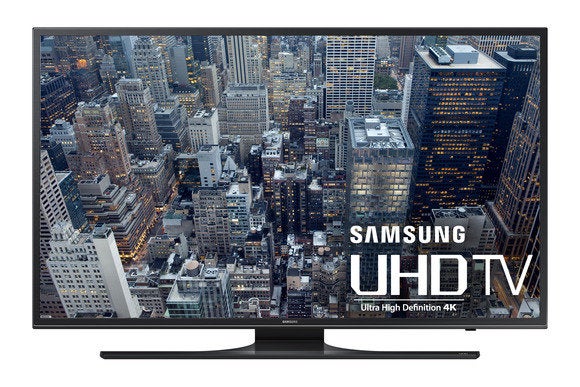 The Samsung UN55XJ6500 lacks bells and whistles, but the picture is nice and the interface clean and logical. It shifts green towards the yellow, and there was noticeable judder with 25fps video. Probably because it's only 60hz, a fact that's also ever so slightly observable during fast motion shots. Then again, the onboard sound is great, and it supports Bluetooth headphones and speakers, which is a very handy feature. It's the only TV of the four that did that.
The Sony featured the best-looking picture out of the box, and its sound is second only to the LG's. It also features the well-thought out Android TV operating system (with lots of apps) and a touchpad remote. The Sony apps that played content from attached media had some bugs, but those will affect few users.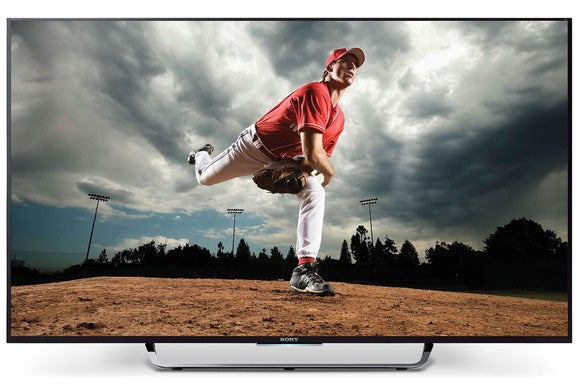 So which one's the best
Which would I buy, given the chance? Darned if I have a real strong feeling in any direction. If money (and size) were no object, I'd pick the 64.5-inch LG 65UF9500. Since one or both of those will be limiting factors for most people, the 54.6-inch Samsung UN55JU6500 is my strong second choice.