If you've ever used an Android TV device, such as the Nexus Player or the Nvidia Shield Android TV, you might get the impression that Google couldn't care less about its other streaming-video platform.
And for good reason: The company already has a wildly successful streaming-video device in the Chromecast, which has sold more than 20 million units to date. Meanwhile, Android TV devices remain also-rans behind other players, including Apple TV, Amazon Fire TV, and Roku.
After venting some of my Android TV frustrations and worries in a previous column, Google was gracious enough to set up an interview with a couple of its product leads. Here's what I learned about how Google aims to make things better:
On improving recommendations
One of Android TV's defining features is the Recommendations bar, which teases content from apps directly on top of the home screen. It's a fantastic idea, but it's underutilized by app developers; and too often, the recommendations don't seem useful.
Allen Chang, Android TV's lead product manager, said Google is trying to improve how it ranks recommendations, so content at the front of the queue comes from apps you're most likely to use. The first of these improvements should come in an update in the next couple of weeks. "The way we determine what 'most relevant' means is something we're working quite a lot on," he said.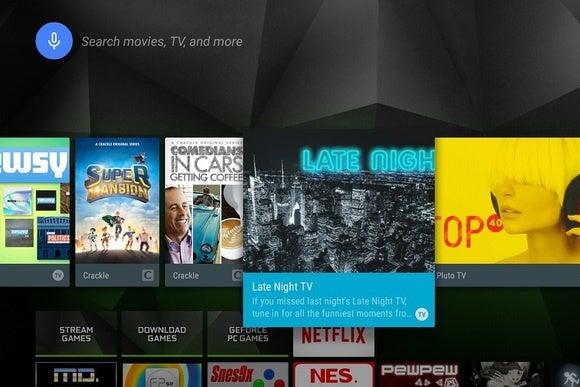 Of course, it's still up to app developers to offer useful recommendations in the first place. But part of the problem was that Google wasn't giving those developers enough feedback on how users were reacting, said Sascha Prueter, Android TV's engineering program manager. "One thing we have been working a lot on is also improving the feedback cycle for app developers, so they can actually—if they're motivated—also improve ways they are launching recommendations" he said.
On building up Live Channels
The Live Channels app is another area of untapped potential for Android TV. As I've explained before, the app combines linear television and live streaming sources into one cable-like channel guide. It's even compatible with some networked TV tuners, such as HDHomeRun, so you can watch free over-the-air channels in real time.
As with Recommendations, the Live Channels app suffers from limited app support. Previously promised streaming sources such as Vevo, Blomberg TV, and Huffington Post Live have yet to arrive, and there's no word on support from Sling TV, whose live-streaming cable channels seem like a perfect fit.
Prueter acknowledged that Live Channels has been slow to progress, partly because app makers have shifted attention to other new APIs that Google launched in Android 6.0 Marshmallow. But both he and Chang believe strongly in the Live Channels concept, and think it could be a secret weapon against other streaming platforms.
"Channel surfing is something that none of these streaming devices really do today, and we think it's a missed opportunity," Chang said.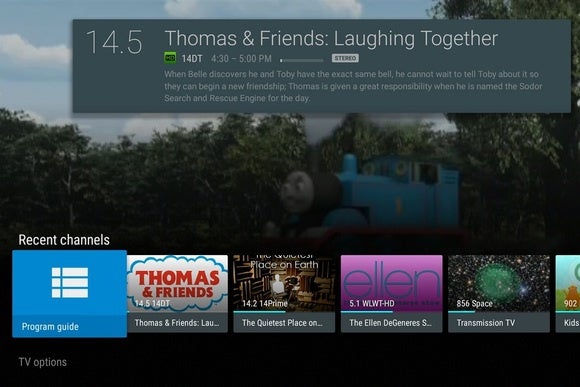 Prueter suggested that getting linear and on-demand video to work well in tandem will be a big part of Android TV in the future. "You will see more and more features actually benefit both," he said. "It's definitely a big part of the platform."
On Netflix's limited participation
While Netflix has offered an Android TV app since the platform debuted a year ago, Netflix content doesn't feed into the Recommendations bar or appear in cross-app search results. Meanwhile, both Roku and the new Apple TV feature Netflix content in their searches. What gives?
"Without going into any more details, it's something we're working with them really, really closely on, both for search and for recommendations, and so it's something to keep an eye on," Chang said.
Even without search and recommendations support, Prueter described Netflix as a good partner. He pointed out that Netflix was one of the first to support Google's APIs for 5.1-channel audio pass-through, and he said the company generally isn't unreasonable when it holds off on certain features. "I think whenever it comes to the user experience, they are obviously a little bit more careful leveraging specific platform capabilities if they can't scale it across multiple platforms," he said.
On delayed features in Google Play Music
In my earlier column, I pointed to Google Play Music as an example of the company's own limp interest in Android TV. In terms of features, Google Play Music's Android TV app is far behind its mobile counterparts, lacking the free Internet radio stations that debuted last June.
It turns out there's a specific reason: The music and Android TV teams have yet to come up with an ad format that's optimized for the big screen. "We don't just want to throw features on the TV when they don't look good and don't feel good and just feel like a ported mobile experience, because that's pretty bad," Prueter said.
Still, Chang acknowledged that Android TV isn't as high a priority for the music team compared to phones and tablets. "Given sort of the early days of where we are with Android TV, obviously their biggest thing—this is not a secret—but their biggest bang for the buck is making sure the experience is there for phones," Chang said. "So you will see some things roll out on a different timeline for TV than they do for phone and tablet."
As for when those radio stations will arrive, Chang said it's "just a matter of time."
On the odds of seeing sub-$50 Android TV boxes
Of the three Android TV set-top boxes that have launched so far, none have debuted at less than $99. As a young platform trying to gain market share, that puts Android TV at a disadvantage compared to Amazon and Roku, both of which offer lower-end models of their media streamers for $50 or less.
Granted, Google's Nexus Player from 2014 now sells for under $50 from various retailers—a 50 percent discount—but this could just be an attempt to clear inventory. As for new devices at the lower end of the price spectrum, it doesn't seem like Google's in any rush.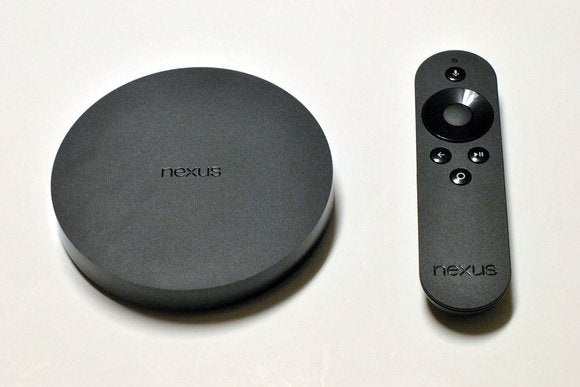 "We don't want to sacrifice the user experience just to cut the price down to a very low point," Prueter said. While he noted that Android TV's base hardware requirements are higher than some low-end streaming devices, these requirements allow for smooth animations, gaming capabilities, and a decent remote control with voice search. He pointed to Google's $35 Chromecast dongle as an option for users who want a streaming solution on the cheap.
That doesn't mean things won't change over time. "I think three years down the line, two years down the line, hardware costs will be coming down," Chang said.
On the overall vision for Android TV
The fundamental issue for Android TV right now is that it doesn't have a lot to offer compared to other streaming platforms. The hardware is more expensive, key features like Recommendations haven't reached their potential, and other devices like Roku and Apple TV are doing better on voice search (an area where Google should really dominate). How are things going to change?
Today, Google's pitch is that Android TV can do everything Chromecast can, while adding a proper TV interface, a remote control, and games. Google also hopes to nail the combination of Live Channels and on-demand, which is "not something other people are tackling today," Chang said.
Down the road, Android TV could also play a bigger role in smart homes. It's unclear exactly how this will work, but Prueter pointed to Google's Brillo and Weave projects as something to watch. "We are not completely working in isolation," he said. "We are working with these teams to see where they are going and where we can actually collaborate. And if you own the underlying platform and APIs, you can build out experiences that are very, very advanced and very hard to replicate."
It all sounds quite promising, but then again Android TV has always sounded promising. The question, still, is whether it can deliver.