Apple has pulled popular smart deadbolts from August and Kwikset from its online store and retail outlets, according to MacRumors. The site notes that both the August Smart Lock and the Kwikset Kevo were available for purchase from the Cupertino-based company's website at least until Friday, November 13.
Both are Bluetooth-enabled, app-controlled deadbolts that sport identical $200 price tags. The Kevo was launched in late 2013 by Kwikset in partnership with UniKey Technologies, whereas the August Smart Lock—designed by celebrated industrial designer Yves Behar and developed by a San Francisco startup—has been available for about a year now.
The story behind the story: The reasons for the move aren't clear at this stage, but the fact that Apple is still selling the Schlage Sense Smart Deadbolt may offer some clues. You see, unlike the August and Kwikset locks mentioned above, the said Schlage smart lock is compatible with Apple's very own HomeKit smart-home platform. The tech giant, it appears, is determined to give HomeKit-compatible products pride of place on its shelves.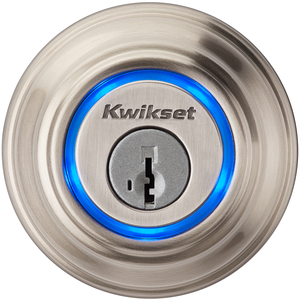 It did something similar back in July, when it booted the Nest Learning Thermostat (also incompatible with HomeKit) from its stores just around the same time as the launch of the first HomeKit-certified thermostat, the Ecobee3.
The company's smart-home platform hasn't exactly taken the world by storm in the few months that it has been available. Products certified to work with it are still few and far between. This is reportedly due to Apple's stringent security requirements.
Having said that, a HomeKit-enabled version of the August Smart Lock is scheduled to go on sale within weeks and you can bet your bottom dollar that it will also be available in the Apple Store.