Of all the issues with cable TV, the mandatory set-top box might be the biggest annoyance.
These boxes tend to be eyesores, and flipping through hundreds of channels—or memorizing channel numbers—doesn't make for a great experience. Worst of all, traditional TV boxes are expensive, especially if you want DVR or have multiple televisions. A study earlier this year by Sens. Ed Markey and Richard Blumenthal found that the average U.S. home spends more than $231 per year on set-top box rental fees. In some cases, that's more than the cost of the actual video service.
The good news is that the primacy of the cable box is finally in decline as streaming becomes more popular, and the cable companies themselves are starting to catch on. Even if you haven't completely cut cable TV, you may soon find that one of its most unsavory aspects is no longer necessary.
The enlightened few
I've always thought of the cable box as a blatant money-making scheme for the cable companies, just like the modems and routers that incur hefty rental fees for subscribers who don't know to buy their own. We've all heard the horror stories about exorbitant unreturned equipment fees, and some observers even theorize that returning these boxes is deliberately difficult, encouraging people not to bother.
So I was surprised last week when Time Warner Cable CEO Rob Marcus cheerily admitted that the future is box-free. "Where we're headed is the ability of customers to access the complete video product without having to rent a set-top box from us," Marcus told analysts in an earnings call.
While Time Warner already offers an app for streaming live channels on Roku and Xbox consoles, subscribers still need at least one cable box to access the service. That's going to change soon, as the company is testing several streaming-only TV packages. Trial users in New York City are reportedly getting free Roku players with the streaming service, so they never have to pay hardware rental fees.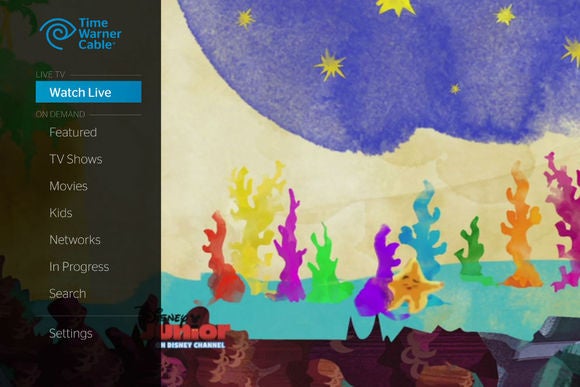 Time Warner isn't alone. Last month, Charter launched its own streaming service for $13 per month, with all the major broadcast channels and either HBO or Showtime. Another $7 per month adds some of the big cable networks such as ESPN, Food Network, and AMC. Again, users get a free Roku 3 player for signing up. (Incidentally, Charter is aiming to acquire Time Warner Cable.)
Granted, these services don't include DVR. But that's becoming less of an issue as more channels offer their own streaming apps for cable subscribers, with their full video catalogs available on demand. Once we start seeing universal watch lists that work across apps, setting up a DVR will seem like an outdated concept.
Why are some cable companies willingly giving up those rental fees? According to some observers, they're just not worth the trouble. "[Cable boxes] are dated, difficult (if not impossible) to update, unreliable, and the primary reason so many people complain about their pay-TV operator," analyst Alan Wolk wrote in a note to investors last March. Wolk also noted that sending out a technician to fix a busted box is expensive, and the long wait times for service calls make the cable company look bad.
That's not to say all cable companies are eager to phase out the set-top box. As Fierce Cable noted in response to Wolk's comments, Comcast has already made major investments in its X1 DVR platform, and will likely want to recoup those costs through rental fees. But even Comcast is now testing a streaming-only service, with no box required.
All of this is happening, of course, because an increasing amount of entertainment is available without any cable TV service at all. Simply buy a Roku, Apple TV, Chromecast, or Fire TV, and you have dozens of apps and services to choose from, and you only pay once for the hardware. Cable companies are now ditching their boxes to win streaming users back.
Stumbling blocks
While these developments are mostly positive, they're not without downsides.
The biggest worry is that cable companies will wield an unfair advantage over other streaming services through data caps or slowdowns. Comcast's streaming service, for instance, won't count against users' data caps and will live on a separate pipe from the public Internet. As the Wall Street Journal has reported, Comcast argues that its streaming service is effectively the same as cable TV, so net neutrality rules don't apply.
While some subscribers will likely appreciate the offer of unlimited, unhindered streaming video, don't forget that the very reason Comcast and Time Warner are even offering new streaming services is because they've been forced to compete. Consumers don't really benefit if eliminating the cable box becomes an excuse for more anti-competitive behavior.
Fortunately, outside of Comcast's markets this is more of a lingering fear than an immediate threat. Charter and Time Warner don't currently have data caps, and have promised not to impose them for at least a few years if they're allowed to merge. And there's always the chance—however slim—that the government could step in if home broadband caps become too onerous.
In the meantime, I'm glad some cable companies are realizing their role as hardware gatekeeper is coming to an end. The easier it is to add and drop streaming services on your device of choice—without installation calls or trips to a cable service center—the better off we are.