Okay, Nest Weave isn't exactly new. It's the protocol that the Nest Learning Thermostat, Nestcam home-security camera, and Nest Protect smoke-detector use to communicate with each other. That's what enables a Nest Cam to record video if the Nest Protect detects smoke in the home, and the Nest Thermostat to shut down your ventilation system in the same circumstance. Now that it's part of the Works with Nest program, third-party developers and manufacturers can incorporate the protocol into their products, so they can exchange messages, too—with each other and with Nest products.
Why this matters: Most connected-home systems rely on a central control panel to coordinate everything. In order for your lights to come on when you open a door, for example, the door sensor (or a smart door lock) sends a message to the control panel, and the control panel then sends a message to your smart light. A smart door lock (or sensor) that speaks Nest Weave will send a message directly to a smart light that speaks Nest Weave. No control panel is needed, and the latency between the door opening and the light coming on is greatly reduced (Nest claims end-to-end latencies of less than 100 milliseconds, even on a large network).
Nest Weave will run over Wi-Fi or Thread, the IPv6 protocol that Nest Labs is developing with Samsung, Big Ass Fans, and a number of other companies. All that's needed is an 802.15.4 radio. Each device on the network acts as a network extender independent of your Wi-Fi router. So even if your router can't reach every corner of your house, your lock upstairs can still talk to the light in your basement—though it might depend on having a device or two in between.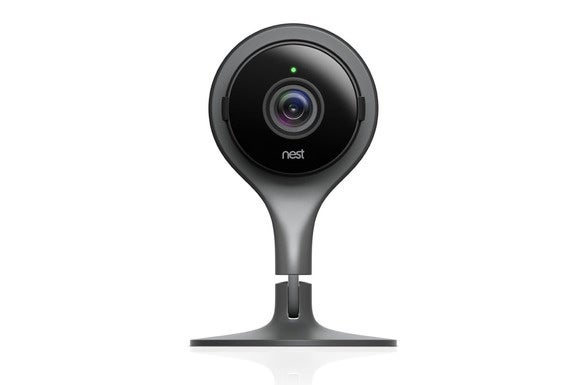 But in an embargoed briefing a few weeks back, Nest Senior Manager Greg Hu told me it will be very easy for consumers to add Nest Weave devices to the network using the Nest app on their smartphone or tablet. "The Works with Nest promise," Hu said, "is Buy it, plug it in, and it works."
The beauty of a mesh network like this is that it doesn't depend on your router. You'll still need a router when the network clients need to reach the cloud—or when you want to control them from the cloud—but the mesh network itself won't fail if you lose your Internet connection. And because Thread is a self-healing network, it will automatically rebuild itself if any device goes offline because its battery died, it was unplugged, or it just fails. And Weave devices will keep resending a message until it receives an acknowledgement that it's been received by the target.
Mesh networks aren't new, of course. Z-Wave devices—light switches, thermostats, door locks, motion sensors, and more—also form a mesh network. And Z-Wave is the technology that Nest Weave will compete with most. Z-Wave has enjoyed significant success in the connected-home market, but one of the factors that have prevented Z-Wave from becoming even bigger in this space is that it's a single-source technology. If you want to build a Z-Wave-compatible product, you must buy the chips from either Sigma Designs or the one company Sigma has allowed to become a second source: Mitsumi.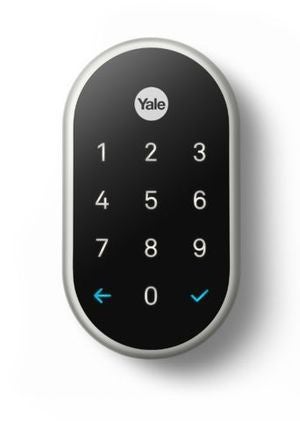 Nest Labs doesn't make chips, but it's lined up at least four manufacturers to support Nest Weave in its silicon: Freescale, Silicon Labs, Dialog, and Qualcomm Technologies (a Qualcomm subsidiary). Manufacturers are much more apt to incorporate a new technology when they can secure the needed parts from multiple sources that are all competing for their business.
Strong third-party OEM support
Nest is coming out of the gate with a strong slate of third-party partners that consumers will be more familiar with, too, including Yale locks. Yale, a Z-Wave early adopter, will incorporate Nest Wave into its new Linus deadbolt (named after the company's founder, who invented the cylinder pin-tumbler lock in 1843).
One of the Linus lock's key features will be a message that flashes on its numeric keypad if a Nest Protect installed in the home detects the presence of dangerous levels of carbon monoxide. Using a magnet, the lock can detect if the bolt is extended, locking the door, or if it's retracted to enable the door to open. The lock can also set a Nest thermostat to "away" mode when it's locked (I asked how the lock would know that the resident was leaving or locking the door from the inside, but Hu demurred). The Linus lock will be available in early 2016.
Nest provided these other examples of how the third-party products can interact with Nest devices:
August smart lock: When someone unlocks the door, Nest Cam will show an animation that can be viewed from the August app.

Philips Hue LED lighting: When the Nest Cam senses motion, it will trigger the lights to turn on to fool a potential burglar into thinking someone is home. In the absence of motion, the lights can turn off to save energy.

Skybell video doorbell: If the Nest Cam detects motion when everyone is away, it will trigger the doorbell cam to record a video clip. You'll also be able to turn the Nest Cam on or off from the Skybell app.

Mimo onesie and baby monitor: When your baby stirs, it can trigger the Nest Cam to record a video clip of what's happening in the nursery.

Petnet pet feeder: When your pet comes to eat, the feeder will trigger the Nest Cam to send a snapshot to the Petnet app.
A number of other well-known brands have also committed to using Nest Weave in their products, including Big Ass Solutions (maker of Haiku ceiling fans), Lutron Electronics (lighting controls and motorized shades), Rachio (automated irrigation systems), WeMo (Belkin's connected-home product line), Legrand (lighting controls, multi-room audio systems, and home-theater controls), Zuli Smart Plugs, Jasco products (GE-branded lighting controls), and more. Google's new OnHub router also supports Nest Weave.
The new Nest Cam API is available now, and Nest says the aforementioned August, Mimo, Petnet, Skybell, and Philips Hue integrations will be available this month. Nest Weave, Nest cloud services, and Nest app integration won't be available to developers until 2016, so it might be a while before we see some of the more ambitious integrations reach the market.
Editor's note: We changed the art at the top of this story after Nest Labs informed us that they had provided the incorrect Nest Weave logo.