The mad rush to profit from the cord-cutting craze is producing all kinds of interesting surprises, the latest being UphoricTV. Borne out of a partnership between two U.S.-based entertainment marketing firms, it's an upcoming over-the-top (OTT) streaming service focused on the music festival scene.
UphoricTV claims to be the first video service of its kind anywhere in the world. It will deliver curated live-streams and on-demand performances from music festivals the world over, as well as a substantial amount of original programming including documentaries, interviews, behind-the-scenes footage, and other music-centric content. You can also look forward to some amount of coverage from food festivals, film festivals, and other cultural events.
The venture, backed by marketing firms UG Strategies and Corso Agency, was first teased in January; but no timeframe for its launch was given back then. It would appear that the company has spent the intervening period lining up content for the service. According to Billboard, the company already possesses a significant amount of footage from a number of festivals, including Bonnaroo (Manchester, TN), CMJ (New York), the TBD Fest (Sacramento) and the Oasis Festival in (Marrakech, Morocco).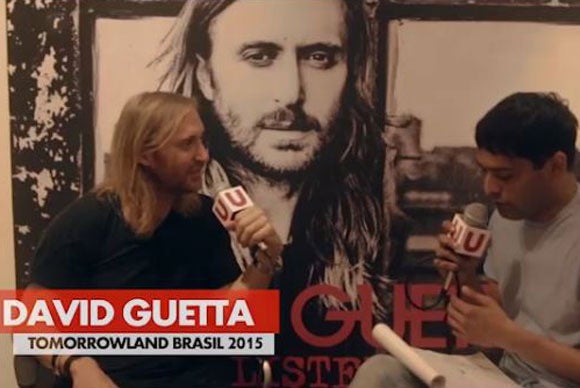 "Festivals of all kinds have become critical to pop culture, with enthusiasm for them rivaling that of major sporting events, each offering so much more than music and thus creating endless sources of creative and unique video content" said UG Strategies CEO Parag Bhandari. "UphoricTV's debut on digital, 'cord-cutting' platforms such as go90, alongside major content providers like ESPN, Vice Media, Viacom, and others, manifests how important these events have become."
The online TV network is set to debut this fall through Verizon's mobile-only streaming platform go90 (currently in beta), with availability on YouTube and other digital mediums to follow sometime later.
Why this matters: Music festivals remain one of the few bright spots in an industry that has been dogged by all kinds of financial woes since the dawn of the Napster era. However, that's only part of the reason why this whole idea of an OTT offering dedicated to the festival culture makes some sense. As for the real reason, it has to do with the fact that attractive-to-advertiser millennials are the main demographic group behind both the cord-cutting trend and the festival boom.