At a Glance
Expert's Rating
Pros
Lightweight and portable
Nice touch controls
Cool design
Cons
Poor battery life
Not super comfortable
Audio lacks detail
Our Verdict
These very pretty headphones don't sound as beautiful as they look.
If you've never used Bluetooth headphones, you're missing out. There's nothing quite as freeing as being able to listen to your music without being tethered to your phone.
There was a time when that freedom required a big sacrifice in audio quality, but that time has passed. Bluetooth audio quality has improved by leaps and bounds, and all the best audio companies are quickly going wireless with even their most premium headsets. You don't need to spend thousands of dollars, either. We took a look at five new pairs of premium wireless Bluetooth on-ear and over-ear headphones priced from $200 to $300.
Before you break open your piggy bank, let's take a look at what makes a pair of wireless Bluetooth headphones worth spending money on. Here are the features you should look for, and the dealbreakers to watch out for.
Battery life
A pair of wireless headphones needs electrical power to run its onboard amplifier and Bluetooth radio, although each of the cans in our round-up do come with audio cables for wired listening when the battery dies. Performance-wise, Plantronics' BackBeat Pro has the best battery life (more than 24 hours of continuous listening), while Harman/Kardon's Soho Wireless has the worst at just under nine hours).
The SoHo Wireless headphones, on the other hand, are super lightweight and portable, while the BackBeat Pros are—not so much. But part of their bulk comes from the size of the battery.
Audio quality
Sound quality is the most important factor to consider when shopping for headphones. But everyone has a preference when it comes to what type of audio profile they're looking for. Younger consumers, like myself, tend to enjoy deeper bass and headphones that give off more of a "club" vibe, which is perhaps the reason bass-emphasizing headphones such as Beats by Dre are so popular (well, they're also backed by a major celebrity, but you get what I mean).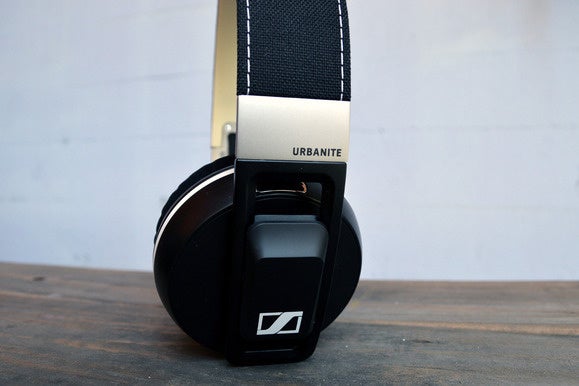 Preferences aside, audio quality can be heard in the details: Better-sounding headphones expose more layers in your music; you'll hear each instrument, and each instrument will be rendered more distinct; you might hear the singer breathe between verses; and so on. Drums, surprisingly enough, can be particularly revealing of quality because they produce so many different sounds.
Bluetooth range
One pair of headphones we tested, Plantronics' BackBeat Pro, boasts Class 1 Bluetooth 4.0. That means if those headphones are paired with another Class 1 Bluetooth device, the BackBeat Pro can deliver range up to 100 meters (328 feet). Since most smartphones and portable music players are outfitted with Class 2 Bluetooth, this feature isn't as impressive as it sounds.
Active noise cancellation
Some Bluetooth headphones in the $200 to $300 price range will have active noise cancelation. In our round-up, just two of the five pairs of headphones we tested had active noise cancelation (and the most expensive ones, the $300 Sennheiser Urbanite XL Wireless, did not). Active noise cancellation uses small microphones to analyze ambient sound and then generates a low level of random noise with a frequency opposite that of the sound. The two frequencies mostly cancel each other out so that you hear silence.
Active noise cancellation can be a plus and a minus. When done well, you'll barely notice it in the absence of music, and you'll feel almost completely isolated from the outside world. It's great when you're on an airliner. When done poorly, you'll perceive noise cancellation as background hiss. The feature will draw on your headphone's battery power either way, significantly so in some cases.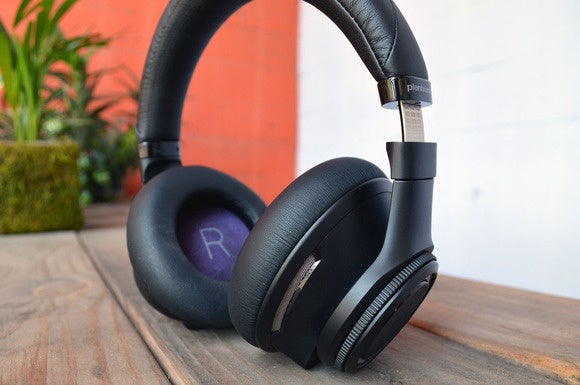 Active noise cancellation isn't the only way to achieve such isolation. Passive noise cancellation can be achieved with a tight over-the-ear seal and is preferred by most audio purists. I found Sennheiser's Urbanite XL Wireless to have the best passive noise cancellation among the products in this roundup. But frequent flyers will prefer the active variety to be far more effective.
The sexiest Bluetooth headphones for you
While I have my personal preferences, I can't tell you which wireless Bluetooth headphones are the best for you, but I can narrow the field you need to consider. Every product has its pluses and minuses—nothing is universally perfect. Harman/Kardon's Soho Wireless, for example, is super lightweight and portable, but it has the least impressive sound quality. Sennheiser's Urbanite XL Wireless has the best sound quality, but I found its touch controls to be clumsy and it's almost twice as heavy as the Soho Wireless.
Take your own priorities into account while reading these in-depth reviews. What's most important to you: Audio quality? Portability? Comfort? Bass response? Battery life? Find which headphones deliver most of what you're looking for, and if at all possible, go to a store where you can try them on and—most importantly—listen to your favorite music on them.