At a Glance
Expert's Rating
Pros
25-hour battery life
Balanced sound profile
Very comfortable
Cons
Overly-sensitive touch controls
Extremely thin carrying pouch
No active noise cancellation
Our Verdict
We listed the lack of active noise cancellation as a "con," but given the audio performance of these wireless cans, some audio fanatics will actually consider that a "pro."
At $300, Sennheiser's Urbanite XL Wireless headphones are a little pricey considering they lack a few of the premium features (such as active noise cancelation) that some of their lower-priced competitors have. But these wireless over-the-ear headphones arguably earn their high price point in other areas, particularly their well-balanced sound profile and impressively long battery life.
Design-wise, the Urbanite XL Wireless headphones are pretty but not spectacularly eye-catching, with a plastic and metal frame, a rubber-padded headband covered in black stitched canvas, and large circumaural ear cups with velvet-covered muffs. The hinged frame allows these cups to fold inward for a slightly smaller (but no less bulky) traveling size.
The XL Wireless is on the heavier side, weighing slightly less than 11 ounces (the similarly priced Beats Solo2 Wireless, in comparison, weigh just 7.6 ounces). This is problematic if you happen to be moving around while listening, because the rubbery material on the headband is slick and the headphones' mass will cause them to slide around on your hair.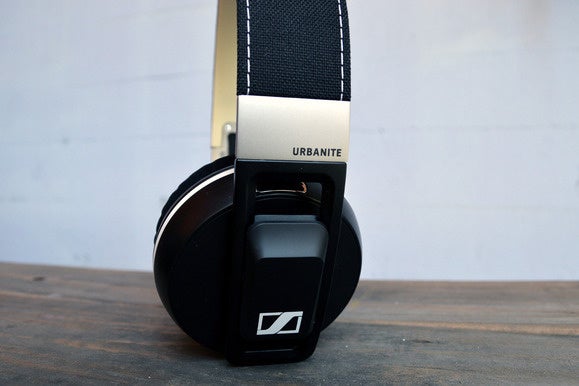 These headphones are a little large for my liking, though the cushioned ear cups are very comfortable—and they're excellent at blocking outside noise (in part because they're so big). Sennheiser does offer a smaller version (the Urbanite), but these are not yet available with Bluetooth.
The right ear cup houses the XL Wireless' controls, including some surprisingly clunky and unrefined touch controls. A square piece of plastic on the right ear cup acts as a touch sensor for Play/Pause (tap) and volume control (slide up or down), but it's overly sensitive and often mistakes taps for slides and vice-versa. There's a power switch, audio-in jack, and micro USB port for charging underneath the right ear cup. The headphones come with an audio cable (with a built-in remote), USB charging cable, and a thin nylon carrying case that will do little for actual protection.
Sennheiser describes the Urbanite XL Wireless headphones as delivering "massive bass for a club sound wherever you go." As you may know, I love bass-heavy club beats, and these headphones deliver solid and deep bass, but it's not what I would call "massive." In fact, I found the XL Wireless' audio profile extremely balanced and detailed—no one tone outshines the others, and vocals are crisp and clear. Even with my bass bias, these headphones offer the best, most layered audio in this roundup. If you are looking for deep, club-tastic bass, you'll be happier with Beats by Dre.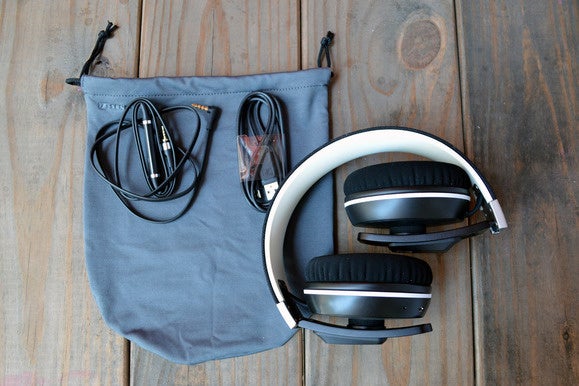 Excellent audio is just one (big) reason to consider the Urbanite XL Wireless as your next pair of Bluetooth headphones. The XL Wireless also sports 25-hour long battery life, according to the company (I got around 21 hours of straight music played at a medium level). That was about twice as much battery life as I got from other Bluetooth headsets, which usually top out about 14 hours (except for Plantronics' BackBeat Pro, which gets a solid 24 hours of straight music).
If you can get past the bulk and you're not interested in active noise cancelation, the Urbanite XL Wireless headphones are definitely worth a look. They're the best-sounding headphones in their price range.