At a Glance
Expert's Rating
Pros
Lightweight and portable
Nice touch controls
Cool design
Cons
Poor battery life
Not super comfortable
Audio lacks detail
Our Verdict
These very pretty headphones don't sound as beautiful as they look.
There's no denying that Harman/Kardon's Soho Wireless headphones are sexy. These slim, sturdy leather-and-chrome on-ear headphones twist and fold to fit into a perfectly portable (and included) traveling pouch. The design won't please everyone, but the Soho Wireless scream "premium" whether you choose black, brown, or white.
Weighing in at just six ounces, the Soho Wireless headphones are the lightest pair in our Bluetooth headphone round-up (they're exactly half the weight of the 12 ounce Plantronics BackBeat Pro). Unfortunately, they also have the least impressive battery life. Harman's website and manual do not offer a battery-life estimate, but I managed about eight and a half hours of music playing at a medium level.
Don't let the light weight fool you: These headphones are sturdily built, with a leather-wrapped headband and flexible metal frame with soft rectangular ear pads. The well-padded muffs sit comfortably on your ears, but the headband could use more of a cushion. I found it to be stiff and uncomfortable enough to be a constant reminder that I was wearing headphones.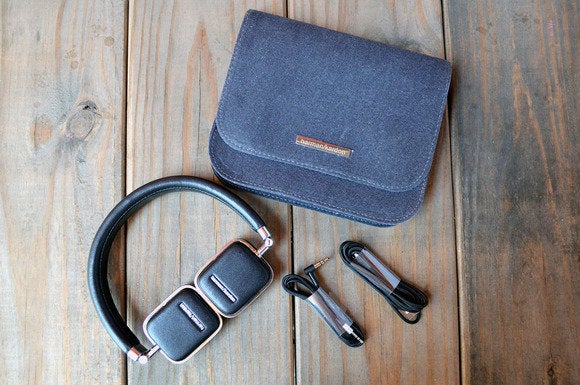 The outside of the right ear cup features touch controls: Tap to pause, play, and answer calls; slide right or left to skip or go back a track; and slide up or down to change the volume. Unlike the overly-sensitive touch controls on the Sennheiser Urbanite XL Wireless, these touch controls are just sensitive enough that you'll be able to effectively control your music without accidentally triggering them.
There's a power button beneath the right ear cup, along with a covered micro-USB port and an audio-in port for wired listening. The headphones come with a micro-USB cord and an audio cable, but the audio cable doesn't have any sort of in-line remote. This is of course problematic if you're using the audio cable as a last resort to save battery, because the touch controls will not work if the headphones are turned off.
The Soho Wireless' sound profile can best be described as 'bass-heavy,' but that doesn't necessarily mean good things for bassheads (like myself). The deep bass sounds a little hazy, which means those low notes don't give as much oomph as you expect from a bass-heavy pair of headphones. The mids are muddled and almost detail free, which means all the lower tones blend into one big bass-y mix. Highs offer some nice clarity—treble notes still sound sparkly and bright—but overall I expect a better audio experience from a pair of $250 headphones.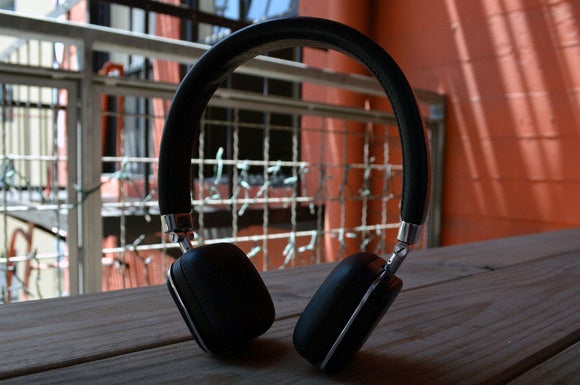 Mediocre audio experience aside, the Soho Wireless headphones will still appeal to a lot of people. They're professional, ultra-portable, and posh-looking (more than Beats' all-plastic models, anyway). They also have the best touch controls I've used, which means they're easy to use in their wireless state.