Panasonic makes some very good LCD TVs, but it's building its new flagship on an OLED foundation for the first time. It's been almost two years since the company gave up on plasma, the previous high bar for television display technology. But it sounds as though Panasonic knocked it out of the park with its first OLED effort: The Panasonic TX-65CZ950 is the first 4K TV to earn THX certification.
OLEDs (the acronym stands for organic light-emitting diodes) are self-illuminating, so they don't require a backlight. To achieve a truly black pixel, the set simply turns the pixel off so that no light is emitted. That's vastly superior to even local dimming on an LCD screen, because some light always gets through to leave pixels shades of gray instead of black.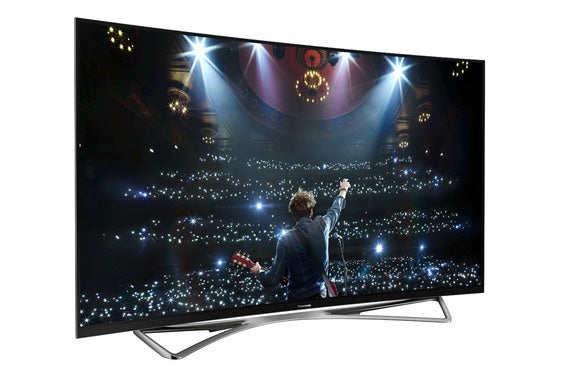 In addition to delivering 4K resolution, the CZ950 series also supports high dynamic range technology to produce images with wider luminance and color ranges to deliver a more lifelike picture. Panasonic's own 4K Studio Master Processor was customized with the help of Hollywood colorist Mike Sowa, whose film credits include Oblivion and Insurgent. The objective was to ensure that movies played on CZ950 series look exactly the way the director and cinemaphotographer intended.
At a Wednesday press conference, Sowa said Panasonic's engineers implemented every change he asked for until he was completely satisfied with the TV's picture quality. The 65-inch TX-65CZ950 "produced the finest quality I've ever seen on a television," Sowa said. George Lucas's THX group also holds a high opinion of Panasonic's effort, designating it the first THX-certified 4K TV.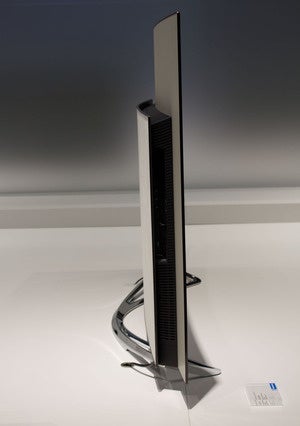 The curved display is housed in an equally attractive chassis, with the entire back panel wrapped in a soft suede-like material that begs to be touched.
Why this matters: Directors and cinemaphotographers go to great lengths to achieve just the right look for the films they produce. All too often, those painstaking effort goes right down the drain when their works are presented on a TV screen. Colors aren't right, there's color where there shouldn't be, and washed-out grays where there should be nothing but black.
OLED displays do a much better job of faithfully reproducing color—along with deep, inky blacks—and the Panasonic TH-65CZ950 on display here in Berlin is a particularly great example: Its picture quality was absolutely stunning. Also stunning: Its price tag, which is said to be around $10,000.