At a Glance
Expert's Rating
Pros
Beastly tech specs for gaming and 4K video
Feature-packed remote has volume controls built-in
Built-in Google Cast support for using phones or tablets as the remote
$300 Pro version has ample room for storing content
Cons
Software is occasionally buggy and hard to navigate
Sends a message that non-gamers aren't welcome
Considerably more expensive than other set-tops
Our Verdict
If you can live with its more frustrating qualities, Nvidia's Shield Android TV is the set-top box for those who want it all and want it now.
Note: This review is of our first-generation Nvidia Shield. You'll find our review of the second-generation Nvidia Shield right here.
In a year or two, 4K resolution will likely be a standard feature in streaming media boxes. Until then, we have the Nvidia Shield Android TV. The Shield is more than just an Android TV set-top box with 4K streaming. It's a lightweight gaming console, whose Tegra X1 processor can handle some modern games like Borderlands: The Pre-Sequel, The Talos Principle, and Portal. It can also stream high-end games from the Internet using Nvidia's GRID subscription service, and from networked PCs with Nvidia GeForce graphics processors on board.
All of this power comes at a cost, however; at $200 with 16 GB of storage (or $300 for a "Pro" version with 500 GB of storage), the Shield Android TV is twice the price of a Roku 3 or Amazon Fire TV, and nearly three times pricier than an Apple TV.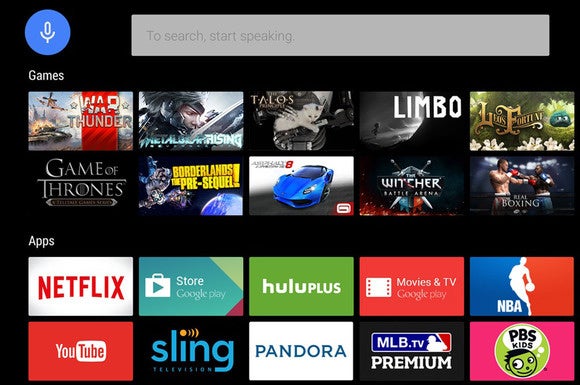 While Nvidia argues that the Shield Android TV isn't just for gamers, that's a hard message to accept when a traditional remote costs $50 extra. Whether you play games or not, the console comes with a bulky game controller, and although it's plenty capable—there's a microphone for voice search, a headphone jack for private listening, and built-in volume controls—it steepens the learning curve for non-gamers. Even the fact that it has an on/off state can cause extra headaches, as its light-up buttons drain battery life while you watch a movie or listen to music.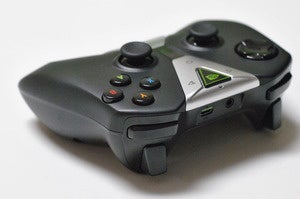 If you can accept the price tag and aren't bothered by the gaming angle, the Shield Android TV has its virtues. It has two USB ports (for connecting peripherals or storage devices), and it supports Google Cast functionality for beaming video and music from a wide range of mobile apps. With a $130 HDHomeRun Extend, you can set up an antenna next to your router and stream over-the-air TV channels to the device. Android TV's Live Channels app provides an impressive interface for viewing these free broadcasts.
As for software, Android TV has made some great leaps in the last year, and its app support is much better than it used to be, although it can't quite match Roku (Amazon Instant Video is a major missing piece). And some apps are buggy: CBS News, for instance, always fails to resume video playback after commercials, and on several occasions I've had to exit and re-open Pandora to get it working. It'd also be nice if users could customize the order of apps on the home screen, or move sections around. Again, Nvidia makes games the focus by placing them higher up than the app list.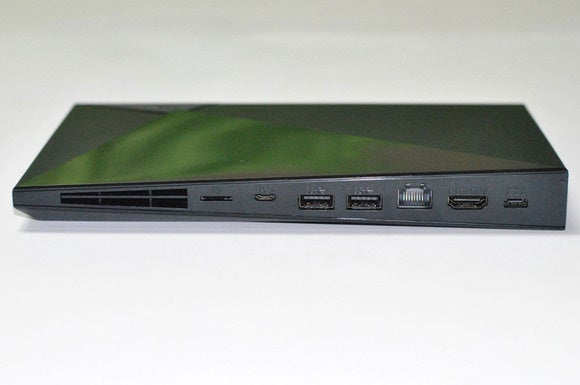 The Nvidia Shield Android TV is rough around the edges in both hardware and software. But between gaming, 4K video, and Google Cast, it's capable of some tricks that other set-tops can't touch. For those who crave raw power and future-proofing, the Shield's perks could be worth the occasional frustration.