There's still nothing like a TiVo. Those quirky sounds and the remote control that's shaped like a giant peanut still beat out the experience found on a lot of "smart" TVs.
TiVo has been playing catch up in the streaming game, but it's recent integration with the Plex media server is a major step forward in that it enables you to integrate what TiVo is really good at doing—finding, recording, and playing back great TV content—with the music, movies, and other media in your your own private networked library.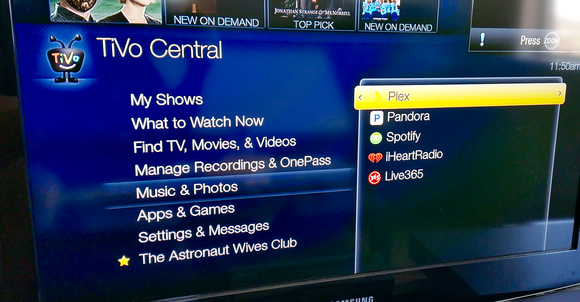 Better yet, you don't have to sign up for any kind of subscription to make this happen. Plex offers something called a Plex Pass that comes with extra goodies, but you won't need it if you're after a simple setup.
Scan, and sometimes search, for your media
First things first: you'll need to download the Plex Media Server. Don't let the name "media server" intimidate you. You don't need 40 hard drives or high-powered fans in your man cave. Instead, Plex is connecting the media stored on your network to its own servers in the cloud to make it easier to stream to any of your connected devices, including in this case your TiVo.
You'll also want to read this Plex media server how-to.
Downloading and setting up Plex, in fact, is pretty painless. And while it runs software on your computer the interface is all in the browser. Plex will scan your hard drive for any media content you want to have at the ready. It did a good job at finding my music without need for me to futz around with it.
Adding movies, however, was another story. Because of the way iTunes hides files, I had to dig around and tell Plex where they were located. After doing that, however, I was able to customize my own folders in Plex for easier discovery.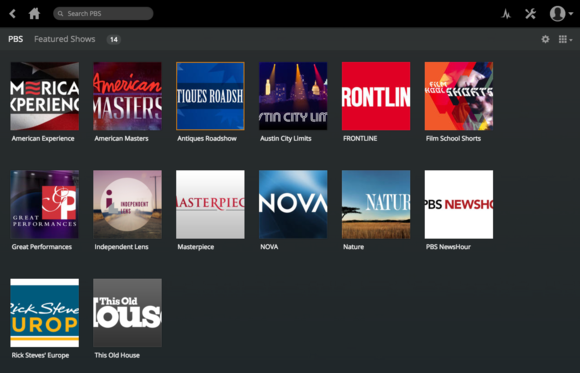 Plex also has content of its own for you to browse. There's a wide variety of TV shows in its library, ranging from news to other styles of entertainment. Some of this is hit and miss, however. CNN had a lot of videos from the 2012 presidential campaign, for instance; something I can't imagine anyone really wants to re-experience.
Streaming is a smooth experience
TiVo playback was smooth and error-free. I have a pretty fast broadband connection, which I'm sure helped with the matter. Your experience may vary, but I was impressed with how quickly Plex found and played the content to my TiVo Roamio.
Once you've set up Plex Media Server on your PC you can turn your attention to your TiVo device. Go to the main screen and find Music & Photos, where you'll be asked to authenticate your Plex account with a four digit code in the browser. After doing that you'll see your library pop up on the screen.
Plex Pass deepens the experience
The good news is that everything I've described so far is free. You don't need a TiVo subscription (though if you have a device you probably already have one) or a Plex Pass to make this streaming work.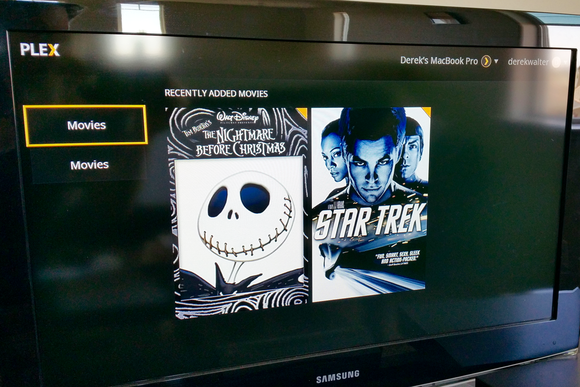 There are certain advantages, however, to getting a Plex Pass. For $5 per month ($150 for a lifetime subscription), Plex throws in Vevo music videos; a Gracenote subscription for metadata, automatic playlist generation, sonic fingerprinting, and other tools for your music library; cloud sync to any of the company's mobile apps; movie trailers, interviews, deleted scenes, and other extras that you can add to your personal movie library; photo sync; and more. Not having a Plex Pass, though, won't impact your ability to send content to your TiVo.
If you have a TiVo, this is a great way to stream content from your media library. However, the experience still isn't as fast or deeply integrated as what Apple, Google, and Amazon have cooked up with their respective ecosystems. Being limited to 720p resolution is another turn-off.