Great movies have the power to record emotions and send them back out into the audience, intact. Sometimes these can be the pondering of life or death, as in several of this week's movies. Sometimes they can be hope or guilt, the emotions that drive a certain "killer" toward a certain goal. Other times they can feel like nothing, like a lack of connection. Still other times they can make a monster seem human.
Other times, they can just make you laugh or give you a little thrill. Regardless of their intentions, all of this week's movies should make you feel at something.
Fruitvale Station (Netflix)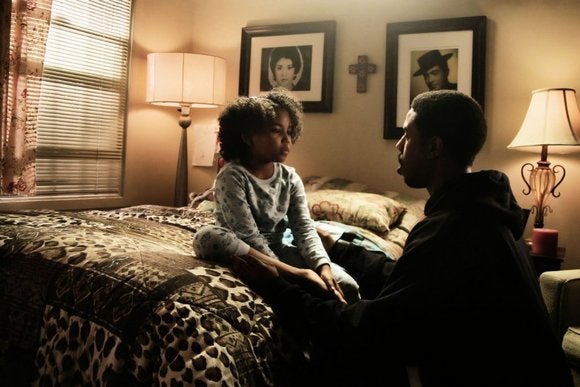 ★★★★☆
Oakland filmmaker Ryan Coogler made a powerful feature debut with Fruitvale Station (2013), based on the New Year's Day, 2009, shooting of Oscar Grant by police in the BART train station of the title. Coogler's carefully-researched screenplay depicts the events of the day leading up to the tragedy. Michael B. Jordan gives a star-making performance as Oscar, who already has a difficult day, trying to get his grocery store job back so he doesn't have to deal drugs, trying to placate his girlfriend Sophina (Melonie Diaz), who has caught him cheating, and trying to buy food for his mother's birthday party. (Octavia Spencer is extraordinary as the mother.)
Coogler takes his time with the day's details, dropping in moments of beauty, reflection, and heartbreak, resulting in a surprisingly tender, thoughtful movie, rather than one based on outrage. Additionally, Coogler's choice to show the white cops (Kevin Durand and Chad Michael Murray), but not give them a backstory, is a bold one. Despite strong acclaim and many awards, the movie somehow failed to earn even a single Oscar nomination.
In the Bedroom (Netflix)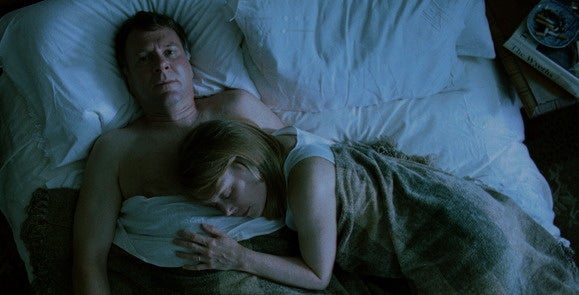 ★★★★☆
Actor Todd Field, best known for appearing opposite Tom Cruise in Stanley Kubrick's Eyes Wide Shut, made his feature directing debut with this drama, so shockingly powerful it sparked water-cooler conversations—it was the kind of movie that required people not to give away too much plot—and it earned five Oscar nominations (including Best Picture).
It begins on an unlikely small-town relationship between college-age Frank (Nick Stahl) and the older, divorced, single mom Natalie (Marisa Tomei), and it eventually focuses on the trials and tribulations of Frank's parents (Sissy Spacek and Tom Wilkinson), dealing with their unchecked emotions in the face of violence. Field's careful direction builds character out of details, and his use of sound and editing helps to build the story's terrible tension. Field adapted it from a short story by the late Andre Dubus, and his screenplay received a nomination, as did Tomei, Spacek, and Wilkinson for their performances.
It's Such a Beautiful Day (Netflix)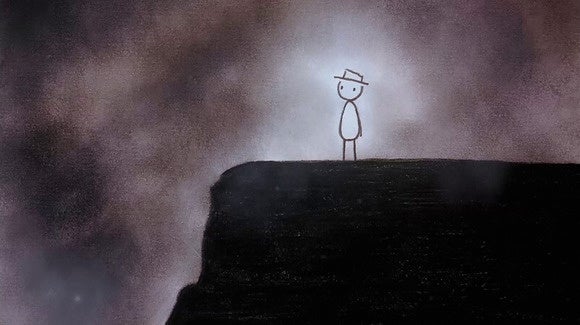 ★★★★★
Animator Don Hertzfeldt received an Oscar nomination for his short film Rejected (2000). That film is funny, sick, and twisted, but it can't possibly prepare one for the incredible experience that is his 62-minute animated feature film, It's Such a Beautiful Day (2012). Edited together from three short films, this masterpiece tells the story of a stick figure called Bill, distinguishable from other stick figures by his rectangular hat. In the three sections, Bill grapples with sickness, examines his family tree, and looks head into the future.
Hertzfeldt himself narrates in his wistful, careful voice, and no other voices are heard. The movie can be difficult to watch at times. It's heartbreaking and funny, as well as indescribably beautiful. Hertzfeldt's simple line drawings are often combined with inventive uses of backdrop, or a splitting up of the screen. By the time viewers reach the metaphysical end, they may feel they've seen something truly profound, and that—indeed—it is a beautiful day.
The Killer (Netflix)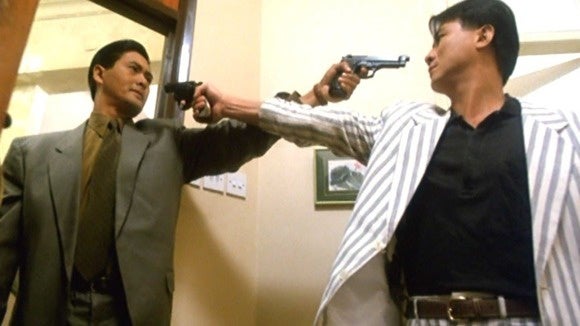 ★★★★★
A masterpiece from Hong Kong director John Woo, The Killer (1989) is without a doubt one of the greatest and most influential action movies ever made. The ultra-cool Chow Yun-fat stars as the title killer who, during a routine job, accidentally blinds a beautiful girl singer (Sally Yeh) with a muzzle flash from his gun. He becomes obsessed with trying to help her get a cornea transplant and takes "one last big job" to pay for it. Of course, he is betrayed and must try to get to the triad leader to get his money. A police detective (Danny Lee) is on his trail, but becomes increasingly curious as to the killer's acts of kindness.
Woo's images are designed for heightened, operatic emotions, including candles, doves, and inventive uses of white and red. But best of all, his sense of movement and action are among the finest in cinema history, emphasizing clarity and poetry, rather than chaos and adrenaline. Tsui Hark produced, Ching Siu-Tung was an action choreographer, and future Oscar winner Peter Pau (Crouching Tiger, Hidden Dragon) was a cinematographer.
Rabbit Hole (Amazon Prime)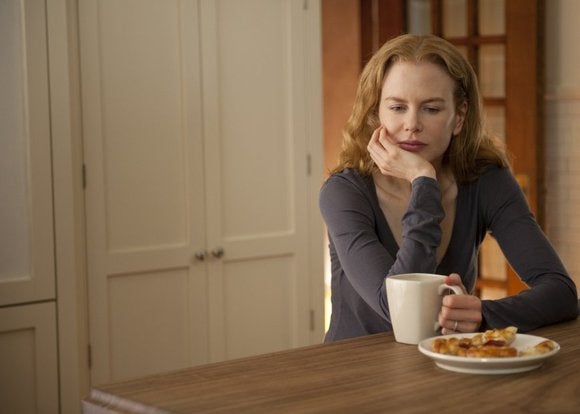 ★★★★☆
Adapted from David Lindsay-Abaire's play, Rabbit Hole (2010) could have been a harrowing movie about heartbroken parents struggling with the death of their child, but director John Cameron Mitchell, the creator of Hedwig and the Angry Inch, surprisingly gives it tenderness and grace, and avoids gory, horrific details. Nicole Kidman, who received an Oscar nomination, and Aaron Eckhart are the parents, Becca and Howie, now many months after the accident, just trying to get through their days. Howie attends group therapy meetings and becomes attracted to another parent (Sandra Oh), whereas Becca forms an unlikely but touching bond with the teen driver, Jason (Miles Teller), who accidentally killed her child; Jason draws comic books about "rabbit holes," i.e. alternate realities in which people can be happy.
Though Mitchell doesn't seem to know how to connect this cosmic, titular theme to his day-to-day material, he gets magnificent performances from everyone concerned. Dianne Wiest co-stars as Becca's mom, who also lost her child, an adult drug addict, but she explains that the pain is the same.
L'Eclisse (HuluPlus)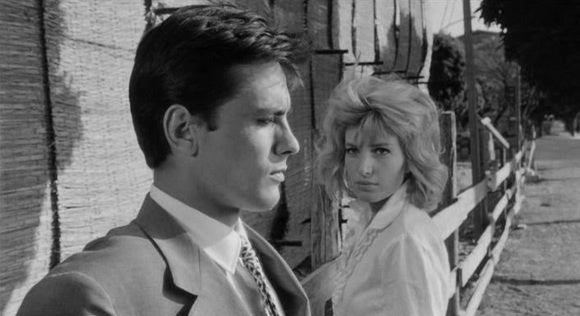 ★★★★★
The great Italian director Michelangelo Antonioni made films unlike anything anyone had ever seen. Not long after its release in 1960, his L'Avventura was already being hailed as one of the greatest movies ever made; L'Eclisse (1962) was its follow-up, and in many ways, is even better. Antonioni's muse, the lovely Monica Vitti, stars as Vittoria, a translator who has just stayed up all night arguing with her boyfriend. They break up and she goes to see her mother, who trades at the stock exchange. After a huge market crash, she begins wandering around with another trader, the handsome playboy, Piero (Alain Delon).
But rather than showing these lovers wandering off into the sunset, Antonioni chooses a more mysterious, meditative, and profound ending. Throughout the film, Antonioni's staging and composition is constantly, simultaneously off-putting and alluring. In celebration of the Cannes Film Festival, HuluPlus is featuring several past winners; L'Eclisse won a Jury Special Prize in 1962.
Blackhat (Vudu)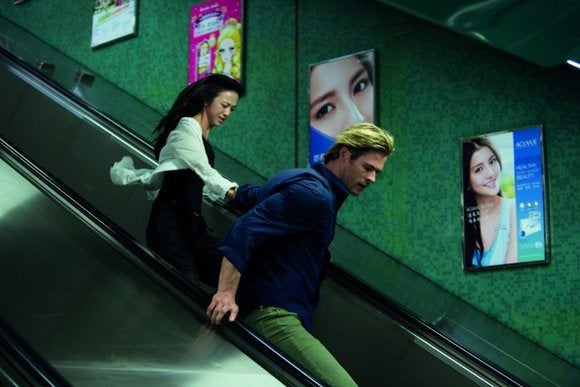 ★★★☆☆
Perhaps more than any other director of his time, Michael Mann has embraced style over substance in films like Manhunter, The Last of the Mohicans, Heat, The Insider, and Collateral. Usually critics and fans are in on this deal, but for some reason, his newest work, Blackhat (2015), met with universal disdain from all comers. (It only earned about $7 million against a $70 million budget.)
If we accept, however, that the story is rather preposterous and that the style—all surfaces and deceptions—is constantly in battle with the story, then it becomes both interesting and entertaining. Chris Hemsworth plays a computer hacker released from prison to help the FBI, which is on the trail of a bad guy who has manipulated the stock market to score $72 million—and will probably do so again if he's not caught. This chase takes Hemsworth and his team all over the world, into restaurant fights, and even inside a nuclear reactor; Mann shows it all with deliberate flash. Wang Leehom, Viola Davis, and Tang Wei co-star.
W. (Crackle)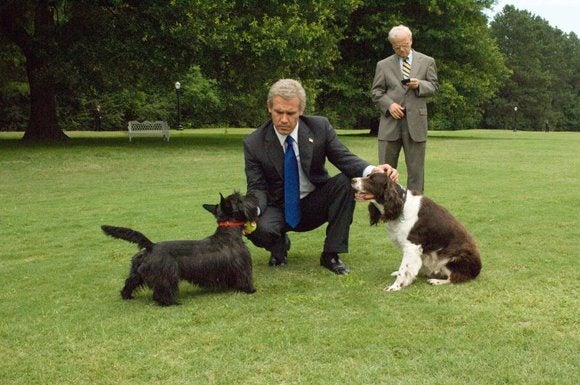 ★★★☆☆
Known for his incendiary, accusatory political movies—including JFK and Salvador—Oliver Stone's biopic W. (2008) came at the tail end of George W. Bush's presidency and seemed like too little, too late. But now with a new presidential race revving up (and with Bush's brother Jeb throwing his hat in the ring), it may be time to take a second look.
Stone certainly does not approve of Bush's in-office antics—the movie opens on a White House staff meeting, the purpose of which is to decide on the term "Axis of Evil," which will soon be announced to the press—but Stone also finds something appealingly human about the former president. The film traces the ascendance of W. (Josh Brolin) to the presidency and his invasion of Iraq, all in a seeming attempt to impress his father, George H.W. "Poppy" Bush (James Cromwell). An amazing cast makes up the rogues gallery: Dick Cheney (a very snaky Richard Dreyfuss), Donald Rumsfeld (Scott Glenn), Karl Rove (Toby Jones), General Colin Powell (Jeffrey Wright), Condoleezza Rice (Thandie Newton) and Paul Wolfowitz (Dennis Boutsikaris).
Additionally, Ellen Burstyn is Barbara Bush, Elizabeth Banks is Laura Bush, Ioan Gruffudd is Prime Minister Tony Blair, and Stacy Keach takes top acting honors as Bush's spiritual advisor, Earle Hudd.
The General (Fandor)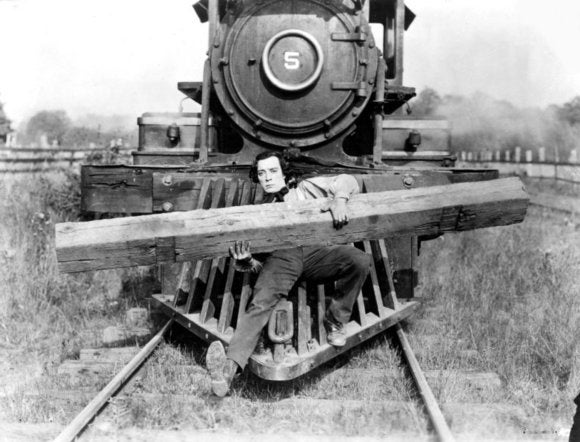 ★★★★★
The recent Mad Max: Fury Road is an astounding action movie built around two epic chase scenes, one "there" and one "back." That structure is very similar to Buster Keaton's silent-era comic masterpiece The General (1927). Keaton co-directs and stars as Johnnie Gray, a Southern train engineer living just before the Civil War. He loves Annabelle Lee (Marion Mack), but when war breaks out and Johnnie fails to enlist—he's denied entry into the military because his job is too valuable, but no one explains this to him— nnabelle turns him down. She's soon kidnapped by soldiers from the North, and it's up to Johnnie to race his train past unbelievable obstacles into enemy territory, rescue her, and race back again, pursued by the Northern army.
Keaton's amazingly inventive stunts and gags are just as likely to make you gasp as to make you laugh. But the movie also manages incredible moments of tenderness, such as Johnnie sitting, heartbroken, on the connecting rod between the train wheels, oblivious as it begins to move, bobbing him up and down. The General is in the public domain, and it can often be found in states of questionable quality, but Fandor offers Kino Lorber's beautifully restored digital transfer to stream.