Cutting the pay-TV cord has many virtues, from lower bills to more flexible hardware and software. But it also invents a problem: If you use a streaming media box such as Roku or Apple TV, you still need a second remote to control the television itself.
It's a nuisance that Sideclick aims solve with a low-cost infrared remote that clips onto the remotes for Roku, Apple TV, Fire TV, and Fire TV Stick. Through its seven programmable buttons, users can control TV functions such as power, volume, input, channels, and mute, without having to hunt for the main television remote. While there are other universal remotes for this purpose, Sideclick aims to be much cheaper at $30.
True Bloom, the Florida-based business behind Sideclick, launched a Kickstarter campaign about a month ago, but at the time I was skeptical of whether it would meet its lofty $150,000 fundraising goal. To hit its target, Sideclick would need close to four thousand backers, which is a tall order for any mom-and-pop Kickstarter campaign.
It turns out those concerns were valid. With nine days to go, Sideclick still needs more than $40,000 to get funded. True Bloom's Brett and Jenn Epstein tell me that funding momentum has died down, and they're expecting this campaign to fail.
But they're not giving up on the idea. Instead, they're working on a new version of Sideclick that sounds a lot more practical.
Molded obsolescence
The main problem with Sideclick in its current state is that it uses a separate design for each remote. That means the Roku version of Sideclick won't fit an Apple TV remote, which won't fit the two Fire TV versions of Sideclick, and so on.
For users, this might not matter much, but it's the main reason Sideclick set such a high crowdfunding goal. As Brett Epstein explained to me, the plastic-injection molding process for the remote's clip portion eats up about $20,000 per design.
"The rear shell which integrates the clip is one of the most expensive pieces, and we have four unique shells," Epstein said. "Essentially we've got more than half our funding just in the rear shell."
Epstein's new approach involves a universal IR remote design with attachable clips for each device. By separating the clips from the main remote casing, Epstein said manufacturing costs could be as little as 25 percent of what they are now. This would allow Sideclick to launch a new Kickstarter campaign with a more reasonable fundraising goal.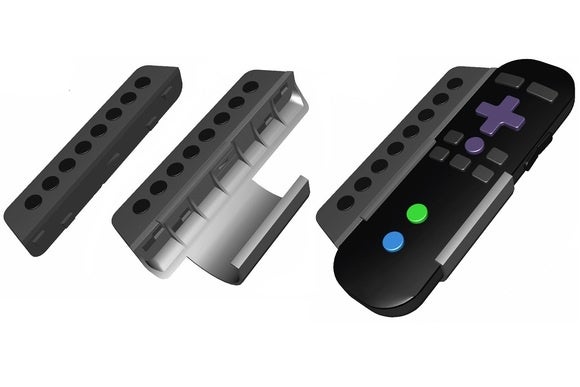 On the downside, the new Sideclick won't look like a natural extension of the main remote like the original did—"a compromise of the design," Epstein admits—but there is a benefit for users: Additional clips might only cost about $5 each, so users could upgrade as they replace their living-room hardware, and Sideclick could support a much wider range of devices, including less popular ones like Google's Nexus Player.
A fresh start
In a campaign update on Wednesday, Sideclick told backers that the current funding drive is looking bleak, and showed a concept rendering of the redesign. True Bloom plans to launch a new campaign around June; Epstein said he's banking on a rumored Apple TV overhaul to provide a marketing boost.
That leaves the question of what to do with the original Kickstarter project. The odds of raising another $50,000 within a week are slim, but crazier late-game funding pushes have happened. What happens if Sideclick hits its goal after all?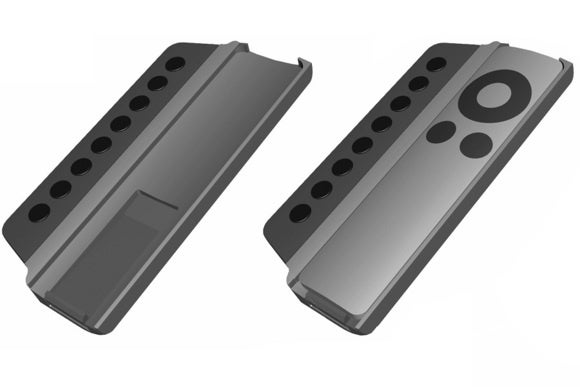 Epstein clearly believes the clip system is the way forward, because it'll allow Sideclick to adapt to new devices as they come on the market. He's mulled the idea of a compromise between the two concepts, with device-specific designs that still use detachable clips for potential future-proofing and lower costs. But Jenn Epstein wouldn't rule out proceeding with the original designs as planned, since $150,000 would be enough to fund them all.
In any case, Sideclick clearly has a long way to go—like any Kickstarter project, it could turn out poorly even with funding in hand—but the idea cleverly solves an unfortunate side effect of cord cutting, which set-top box makers don't seem interested in solving. Hopefully Sideclick's makers can get it right the second time around.