The first few weeks since its reboot under Jay Z's stewardship have been an unqualified public relations disaster for Tidal.
The service has, rightly or wrongly, come to be viewed by some as a ship sailing under false colors, using its pro-music message to hide the supposedly insatiable greed of its new owners. As if all that bad press wasn't enough, news began to swirl yesterday that Tidal had hiked the price of both its Premium (320 kbps) and HiFi (1411 kbps) streaming services in the Apple App Store.
In truth, however, this is not a new development at all. For a while now, Tidal has been charging 30 percent extra for subscriptions bought as in-app purchases from the App Store. As things stand, those subscribing from within the Tidal iOS app have to fork out $13 per month for the company's standard-quality streaming service, which otherwise costs $10 per month. Likewise, a monthly subscription to Tidal's CD-quality service costs $26, and not the usual $20, when bought in this manner.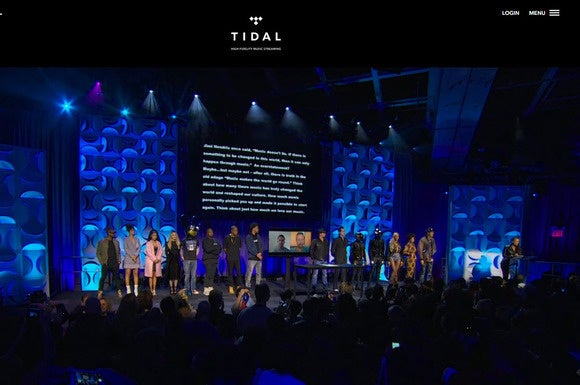 But yesterday some sites began covering this pricing disparity as if it were a fresh development, castigating Tidal for not having the courtesy to so much as inform its users. If they had instead kept calm and done a bit of Googling, they would've surely come across articles and search engine snapshots showing quite clearly that Tidal has been pursuing this pricing strategy for sometime now. Or they could've at least taken the trouble of contacting the company—an established journalistic practice—as The Verge eventually did.
"The reason the in-app purchase subscription cost differs from the subscription price on TIDAL.com is due to the Apple service fee imposed for using their service," the company told The Verge in a statement, essentially reiterating information that has been available on its support pages all along.
Why this matters: While Tidal desperately needs to recalibrate (or perhaps even overhaul) its public relations strategy and improve the shoddier aspects of its service, the media should cut the artist-owned company some slack. It's only been in business in its latest form for all of four weeks, for crying out loud.
Prices, perceptions, and experiences
For its part, Tidal and its new owners need to realize that if the popular opinion is so overwhelmingly stacked against them then there's probably indeed a problem with the service. Not everyone—including the media, artists, and industry insiders—can be wrong.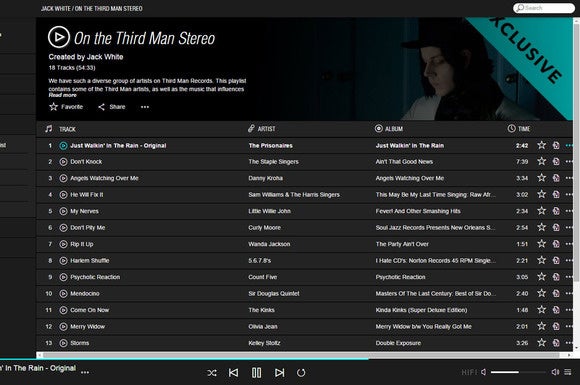 More importantly, if its recent dramatic slide down App Store download charts is any indication, even listeners aren't convinced there's enough value in Tidal's premium package to justify the $20 price point. As for the standard package, why would anyone ditch whatever $10-a-month streaming buffet they are currently devouring for Tidal's spread?
And to make matters worse, we have this disparity between in-app and website prices. True, it's brought about by Apple's gouging of developers, and you can head over to Tidal's website to get the lower price, but who's to say that in an increasingly mobile-centric world many people aren't simply going to walk away when confronted with a higher-than-expected price tag? To us, it looks like a surefire way to waste a considerable chunk of your "digital walk-ins."
The company would do well to heed the advice of people who've actually tried it and improve the service accordingly. Let's get real: fans, not artists, are going to decide the way forward. So please stop pretending to know what they want better than the fans themselves.