You might know Plex primarily as a way to stream videos from your computer to other devices, but a new update aims to make the software just as useful for streaming your music collection.
A quick primer on how Plex works: First, you install the server software on a desktop computer or a network-attached storage device. The software then scans your hard drives for video or music files, and lets you stream them to Plex's client apps on phones, tablets, other computers, and TV set-top boxes. Basically, it's a way to access your media library from anywhere without making copies onto every device.
Plex admits that its music support "wasn't exactly stellar" in the past, and the bulk of the update is about righting past wrongs. For instance, users can now edit track numbers, merge (or delete) albums and artists, and move tracks around with a multi-select tool. The update also adds support for music videos and albums with multiple discs, and includes new filters for ratings, play count, and date played.
The music scanning process should be improved as well, as Plex says it will scan for new content first, automatically adding posters and other information along the way instead of waiting until after the scan. (These same scanning improvements will also extend to movie libraries.)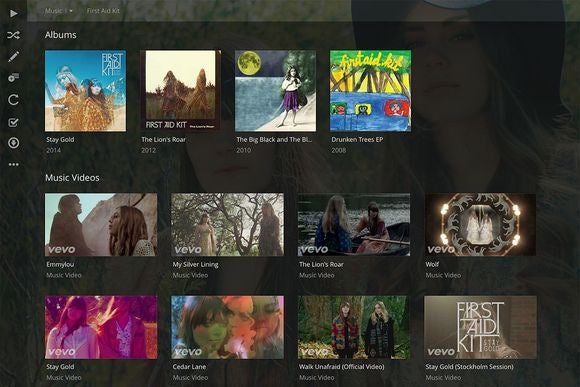 Subscribers to Plex Pass (which costs $5 per month or $150 for a lifetime subscription) get even more goodies: Plex will use Gracenote to identify songs and add album art, bios, reviews, and other metadata. Users can also create automatic mixes based on mood or artist, and where possible, Plex will offer ad-free music videos from Vevo.
Why this matters: Plex has a lot of competition when it comes to serving up your music library on other devices, including Google Play Music, Amazon Cloud Player, iTunes Match, and even Microsoft OneDrive. While Plex isn't purely cloud-based like those alternatives—and therefore requires your PC or NAS to be up and running at all times—it's only limited by the amount of storage on your server device. If you're already using Plex for streaming video, adding music should make a lot more sense now.