Aside from the absence of a keypad control panel, the Abode connected-home/home-security system looks much like a product you'd buy from ADT, Vivint, or one of the other major home-security dealers. But the people behind this Kickstarter campaign consider those companies' business models to be out of step with what people need these days.
"People are renting longer and starting their families in places they might only live for 12 months," says Chris Carney, which makes signing a multiyear contract with one of those service providers unattractive. So Carney and cofounder Brent Franks came up with Abode, a DIY system that doesn't need to be permanently installed and that doesn't require buyers to lock themselves into expensive long-term contracts in order to secure services such as professional monitoring. The duo seeks to raise $100,000 to ramp up production of their Abode system, and they're already three-quarters of the way there.
Carney began his career in home security at Tyco (ADT's parent company until the latter was spun off in 2011) in 2000 as a financial analyst supporting the ADT side of the business. "I felt proud that I worked for a company that was actually protecting other people," he recalls. He was also intrigued by the company's business model, with its reliance on recurring revenue sources.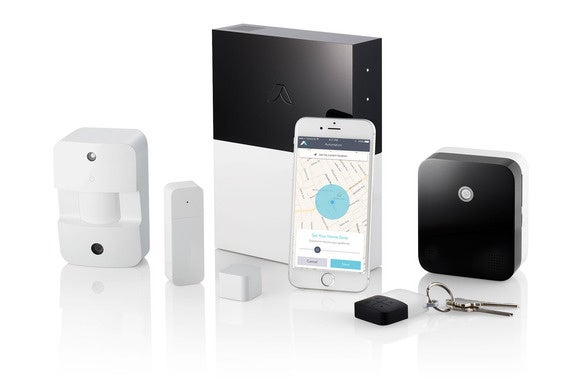 But as he worked his way up the ranks, he didn't see the company making the kinds of technological advances he expected they'd need to keep up with the times. "I realized that we were still doing the same thing we were 15 years ago, and the technology hadn't shifted much," he recalls. "A lot of the things they talked about doing, they never actually did. With all the knowledge I had about the industry and the connections I had made, I ended up leaving about 18 months ago and starting my own company."
Carney's first step was to build a foundation of the most important things a new approach to home security systems could deliver. "One was to make it a true security product," he says. "We also wanted to have something that was beautifully designed, because a lot of the stuff out there is very commoditized—just plain plastic. We wanted to have innovative software, to make it so that software wasn't an afterthought. Every single thing that someone did to interact with the components of our system, we wanted to have the software to match that, from the installation process to responding to events. A great customer experience caps the "pyramid" that illustrates Abode's business philosophy. "Every decision we make as a company, we try to make them around those things first. That's how I came up with the product we have now," says Carney.
What's in the system
As with many connected-home systems, Abode is built around a hub or gateway. "We want this to be do-it-yourself, which should mean you plug it in and it should work," says Carney. "You don't want to have a complicated installation process. So we built this gateway, essentially the brains of the system." The gateway supports a variety of wireless communications technologies for connecting to Abode's own devices, third-party hardware, and the Internet.
"We have a proprietary wireless protocol we use with our door and window sensors, and then for the other devices like cameras and motion sensors we use ZigBee, which is probably the most secure protocol you can use right now. [The gateway] also got some smarts in it, so it's able to run some automation rules directly…that you can load in from the cloud."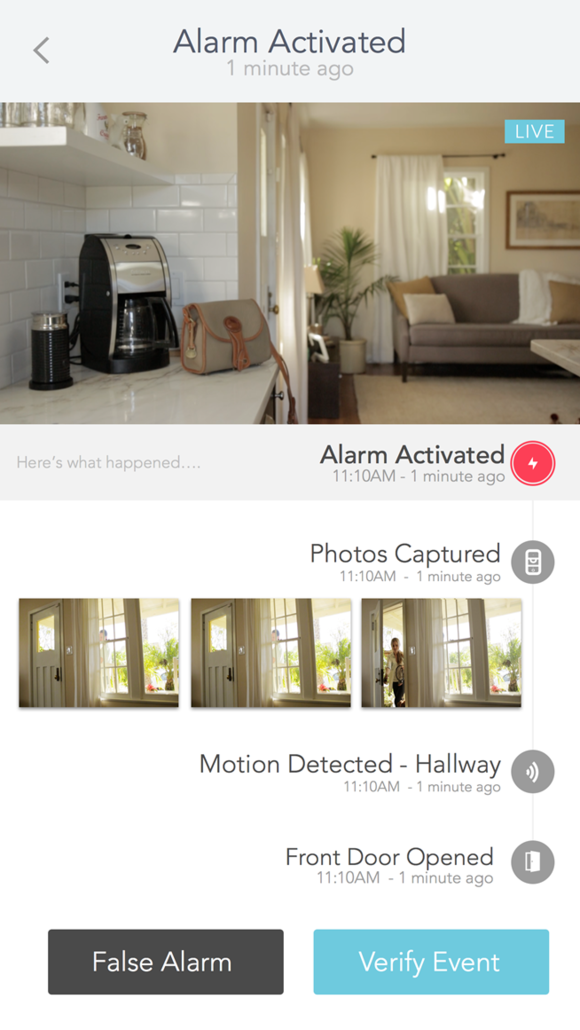 The gateway has both Wi-Fi and 3G radios for connecting to the Internet via your router. The cellular connection is a backup in case of power failure (there's battery backup, too) or if a burglar cuts the phone or cable line that provides your Internet connection. And it has a Z-Wave radio in addition to the aforementioned ZigBee module. Four gigabytes of onboard memory can store images from cameras connected to the system. Carney says, the gateway can support up to 150 connected devices.
The starter kit being sold on Kickstarter includes the gateway, two wireless door/window sensors, a key fob for arming/disarming the system, mobile and web apps, and a wireless night-vision "motion camera" that captures three to six images when motion is detected. The images are stored on the gateway as well as uploaded to the Abode servers in the cloud. "It can send images when something happens directly to your phone in under ten seconds," so that you can determine if there's an actual emergency—such as a break-in—or if it's a false alarm. Carney claims that the camera has what he calls "pet immunity," the ability to ignore objects weighing less than 60 pounds, so your dog won't set off the alarm.
The company also offers a streaming-video camera as an add-on (included in some packages). The $119 camera comes with a 4GB MicroSD card (upgradable to 32GB) for saving captured video, which can also be sent to the Abode cloud for archiving. According to the company, the 4GB card is enough to hold about a thousand video clips.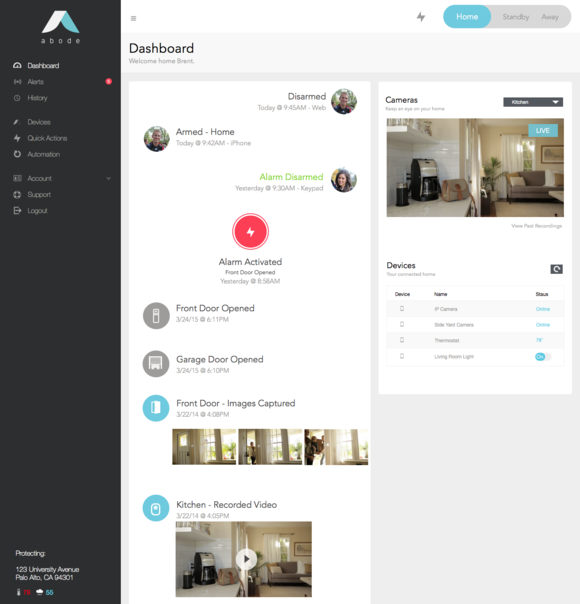 Services and support
Users monitor their sensors and manage the system through a mobile application or via the Web. "We're really focused on the user experience," says Brent Franks, "on coming up with a powerful software application that's really easy to use." The application provides a Dashboard showing what devices are operating and what their status is, as well as an overview of any recent activity. It also notifies you of any alerts and shows you the images captured by the cameras. If the alarm goes off, the notification screen gives you the option of designating it as a false alarm or verifying that it's a true emergency—that notification goes to other users and to anyone monitoring the system.
And that brings us to the optional monitoring service: One of Abode's primary selling points is that once you buy the equipment, there's no monthly fee if you choose to monitor your system yourself. But if you prefer the kind of professional monitoring that ADT, Vivint, and some other companies offer, Abode will offer that service for $30 per month. In that case, activity and alarm notifications (plus their confirmations), as well as any press on the key fob's panic button, are received by Abode's monitoring center as well.
Unlike most of its competitors, however, you'll be able to purchase Abode's service only when you need it. "You can order the monitoring on demand," says Carney. "We're going to sell it in monthly increments, with no long-term contract. If you're going away for two weeks, you can order monitoring and you'll be covered by our monitoring center during that time." Carney also envisions short-term renters signing up for full-time monitoring as they settle down into more permanent residences.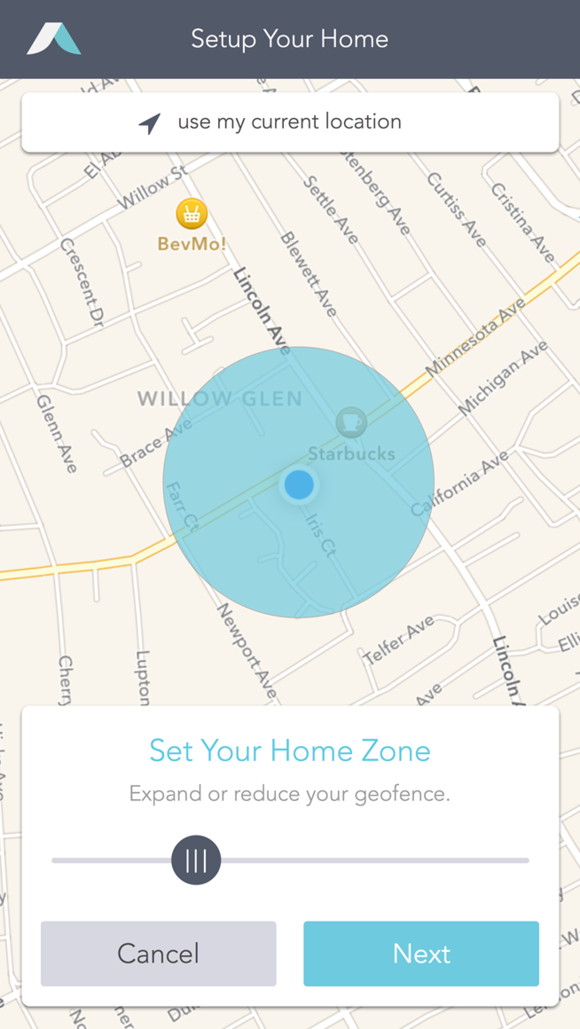 Abode as a platform
"Not only does our product provide security protection," says Carney, "but we also have an open platform to integrate with other devices. We don't want to have a million devices coming out of our company. We think the value that we bring is the gateway and the core security components, and we want it to work with other things people may already have or want to buy in the future."
The company intends to certify products that it has tested and confirmed work well with the Abode system. "It's kind of like the 'Works with Nest' platform," Carney continues. "All the Z-Wave and ZigBee products can work with our system because we speak the protocols. But in order to actually control those things, we need to test them to make sure they work exactly the way the manufacturer intended them to."
The Abode partners are aware that when devices don't work with a platform, it's usually the platform provider that takes the blame. "It's like what Apple's done with its app approval process," says Franks. "We want to be very careful—we have to say 'no' to people on some things we can do, but we're not going to because we can't control them."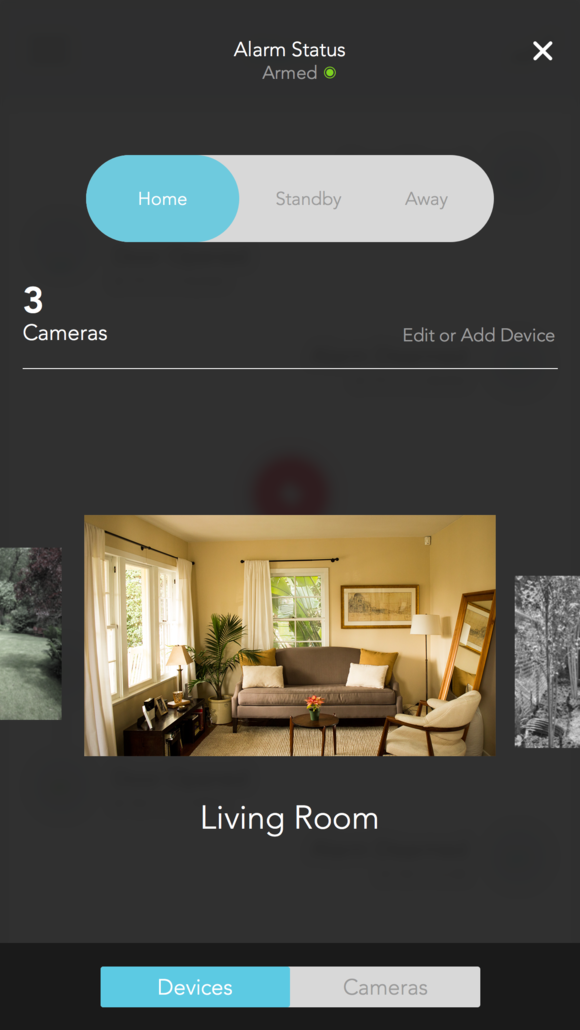 Nevertheless, "things like light bulbs, locks, thermostats—you can hook them up to our gateway, and you can use them as integrated components," claims Carney. "For example, the system can remind you to set your alarm if you leave the house without doing so. Or if an alarm goes off, it can turn the lights on." The company also plans to build an If This Then That channel that will enable the Abode system to connect to other Wi-Fi devices.
"We want to keep an open platform that allows our stuff to work with anything that's Wi-Fi-enabled," says Carney. As examples, he cites the possibility of automatically uploading photos and video clips to Dropbox for later viewing, or of having an unauthorized entry trigger a Sonos system to turn on and play the sound of a dog barking.
Funding and options
The Abode system should be available to the public in September, with the starter system priced at $399. But the product's Kickstarter page offers ways to get the system earlier or cheaper. For example, 250 "Pioneer" backers can get the starter kit for $199 (157 people have taken advantage of that offer as of this writing). After that, "Early Bird" backers can preorder the system for $299. Other packages include extra devices or a year of the monitoring service.
The company also has a beta-testing offer for 20 backers, to help the company fine-tune the app before it goes to market. While that program costs $975, participants (there are 13 slots left) will get one set of products, including the streaming video camera, by the end of June, and then a second set of products when they're released to the public.