The day that Amazon Echo owners and curious onlookers were waiting for is finally here. In a clear message that it has strong designs on the connected-home market, Amazon has updated its cloud-enabled interactive speaker with the ability to control connected-home devices.
With Echo still being sold on an invite-only basis, there were no press releases or blog posts. The company, as it has done previously, simply sent out an email to existing customers, apprising them of the new features pushed out as part of an update.
At this time, the Echo can only be used to control a handful of products, all of which are either Belkin WeMo smart switches or Philips Hue smart luminaries. These include the Switch, Insight Switch, and Light Switch from Belkin; and the Lux, LightStrip, BR30, and Bloom from Philips.
Why this matters : Anyone with two brain cells to rub together could've seen this coming. The ability to control connected-home devices was one the the first things that came to people's minds when Amazon launched the Echo in November. While the functionality is currently limited to just a handful of devices, the floodgates are now wide open.
With the Echo always at your beck and call with its powerful seven-microphone array, there is probably no easier, more intuitive way to control your lights and appliances. Just tell Echo's onboard virtual assistant Alexa what you need done (e.g., "Alexa, turn off the living room light") and it'll have your orders dispatched to the appropriate device over Wi-Fi for prompt execution.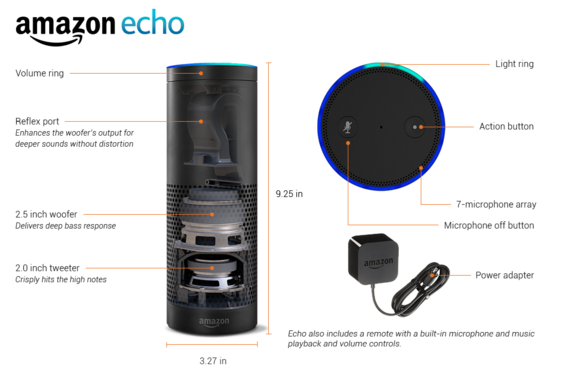 Here's what the speaker's official page suggests you do in order to get the Echo to recognize your smart lights and switches: "First, connect and register your devices to your Wi-Fi and set individual names in their respective WeMo or Hue app. Then add them to the Amazon Echo app by saying 'Alexa [or your custom wake word], discover my appliances.' Newly discovered devices will be shown with the assigned name in the Amazon Echo app under 'Settings > Connected Home,' where you can also create groups which can be activated via voice control."
Note: When you purchase something after clicking links in our articles, we may earn a small commission. Read our affiliate link policy for more details.