A year after introducing the Almond—the world's first touchscreen wireless router—Securifi decided to go one better by adding home-automation features to its follow-up product. It turned to Kickstarter, where many deemed the idea of a router/connected-home hub good enough to pour more than $850,000 into the effort. But even the staunchest believers must have had their faith tested when an undercooked device showed up in July, 2014, more than nine months behind schedule.
The home-automation functionality was nowhere to be seen at launch and, as is apparent from the many frustrated comments on the product's Kickstarter page, the whole experience was riddled with bugs. The company has been working hard to remedy those shortcomings.
While a firmware update released in February gave the Z-Wave- and Zigbee-enabled Almond+ its missing home-automation chops, a fresh update that Securifi rolled out Tuesday includes a new and improved user interface. The company also recently introduced a lower-cost model—the Almond 2015—that is slightly less powerful and loses the Z-Wave connectivity, but costs $100 less than Securifi's flagship.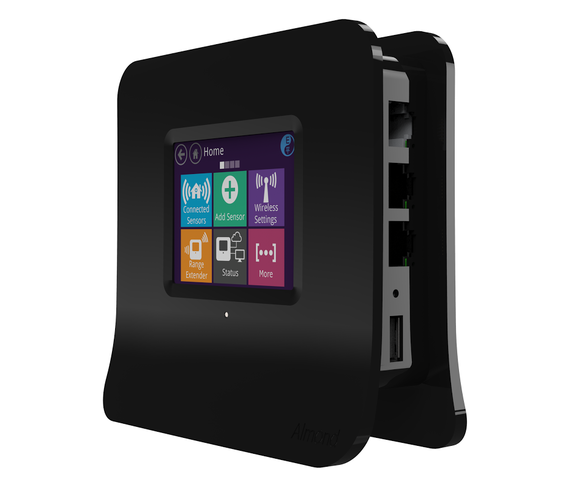 Securifi's press release touts just how easy it is to create automation rules with the new UI, likening it to building something with Lego blocks. Since these rules run locally, you don't have to worry about your connected home suddenly becoming dumb the instant you lose access to the Internet. It also means that both Almond routers can deliver response times that their cloud-based automation rivals can only dream of.
Securifi boasts of its routers' ability to create conditional rules that can be more complex than "if this happens, do that." You'll need to have the appropriate sensors and devices for these rules to work, of course, but the examples the company provided are compelling:
When the mailbox is opened, turn the kitchen light on, set the color to yellow, and ring the door-chime.
If it's hotter than 100F between 1- and 5PM, water the lawn for 5 minutes and close the shades
Set the bedroom light to 20% at 7AM: after 2 minutes set it to 40%: after another 2 minutes set it to 60%; after another 2 minutes set it to 80%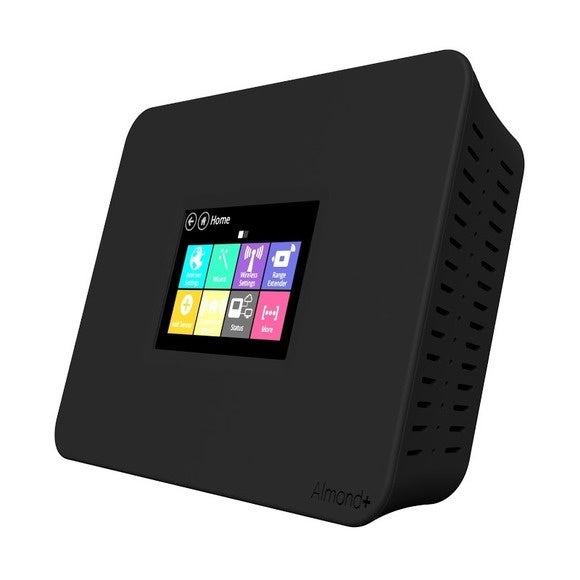 The Almond+ and its newer sibling, the Almond 2015, are available from Amazon for $199 and $99, respectively, prices that reflect limited-time discounts on each router. The company is also giving away one of its Peanut smart plugs with each purchase.
Why this matters: Some believe the days of dedicated smart-home hubs are numbered. They depend on a router anyway, so why not include their features in a router. If that reasoning wins the day, and Securifi's Almond series perform well as both hubs and routers, they'll be ahead of their time.
We have both the Almond 2015 and the Almond+ in hand now, so we should be able to answer those questions soon.