The Oscars will be announced this weekend, and so theaters are filling up with the typical "January and February" throwaway stuff (50 Shades of Grey being the exception only because it was tied to Valentine's Day). Movie-streaming services, on the other hand, are highlighting an interesting mix of heavy and light.
On the heavy side, we have two very good movies about the financial crisis (one fiction and one non-fiction), as well as movies about a troubled lawyer and a hardened prisoner. On the lighter side, we have a spoof of the movie business itself, a terrific horror comedy in which a severed head plays a major role that will oddly resonate with 50 Shades for some, and a goofy, cartoonish kung-fu epic. Finally we have a couple of films that mix laughs with more poignant stuff, the stories of a struggling comedian and a grumpy curmudgeon.
Great movies streaming on Netflix this week
Cecil B. DeMented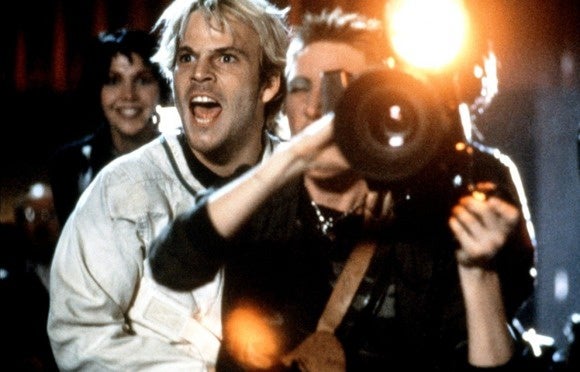 ★★★★☆
Jean-Luc Godard once argued that the best way to criticize films is to make one. If that's true, then John Waters' Cecil B. DeMented (2000) is one of the finest, and funniest, examples of film criticism ever made.
Stephen Dorff stars as the title role, a renegade filmmaker who travels with a band of guerrilla filmmakers called the "Sprocket Holes." They kidnap a Hollywood starlet, Honey Whitlock (Melanie Griffith), and force her to be in their movie about the owners of a failed repertory movie house who take revenge against Hollywood. Eventually Honey becomes faithful to their cause.
As it goes, this hilarious, proudly antisocial movie takes potshots at everything from bad sequels to annoying audiences and industry suck-ups. Waters regulars Patricia Hearst, Mink Stole, and Ricki Lake co-star, as well as Alicia Witt, Kevin Nealon, Maggie Gyllenhaal, Michael Shannon, and Adrian Grenier (the latter of whom would go onto star in another movie industry satire, HBO's Entourage).
Re-Animator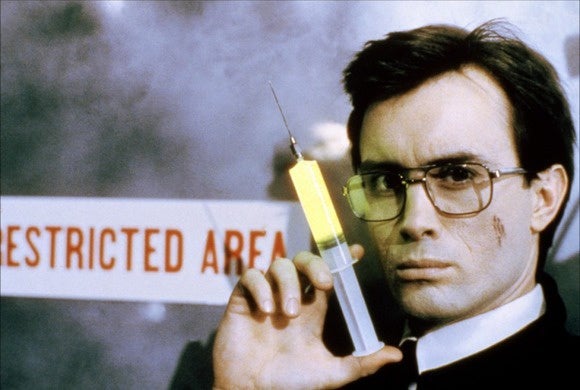 ★★★★★
Director Stuart Gordon was part of a subversive Chicago theater troupe when he and his colleagues broke into movies with this amazing cult classic. Based on an H.P. Lovecraft story but given a distinctly comical tone, Re-Animator (1985) remains one of the most purely entertaining exploitation movies ever made.
An intense young scientist Herbert West (Jeffrey Combs) invents a glowing green formula that can resurrect dead tissue, but also turns its victims into monsters. He tries the formula again and again, on a dead cat, on his roommate's future father-in-law, and finally on a professor's severed head. Re-Animator is definitely shocking and gory, but also swift and silly.
Barbara Crampton, Bruce Abbott, and David Gale co-star. Composer David Band blatantly ripped off Bernard Herrmann's Psycho score, and it somehow works beautifully.
The Verdict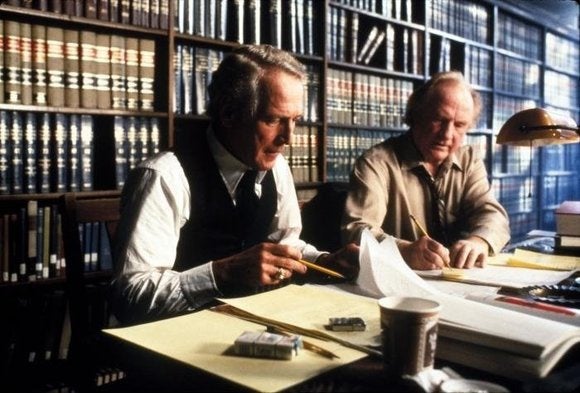 ★★★★☆
Director Sidney Lumet was a solid, dependable director in Hollywood for fifty years, and The Verdict (1982) shows why. He starts with a fairly routine courtroom story about a washed-up, hard-drinking lawyer (Paul Newman) who gets a shot at a big case that could save his career, and about the girl (Charlotte Rampling) who comes into his life at about this same time. Then he gives it his own brand of tense, big city grit, adding a vivid sense of location. He also places his characters within this location in ways that maximize their loneliness and desperation.
James Mason received a Best Supporting Actor Oscar nomination for his role as a slick, well-prepared lawyer with a helpful staff. Newman received a nomination for Best Actor, and Lumet received his fourth and final nomination for Best Director (he died in 2011 having he never won). David Mamet's screenplay received a fourth nomination. The movie was nominated for Best Picture, but lost to Gandhi.
The best of what's on Amazon Prime
Starred Up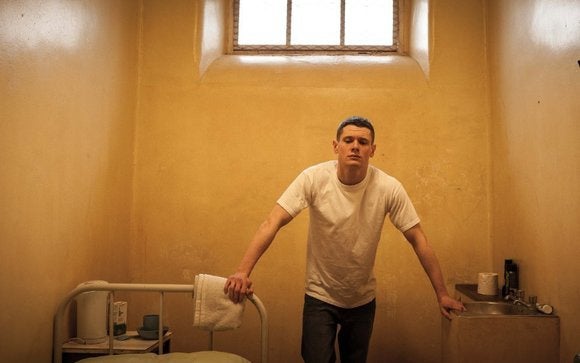 ★★★★☆
A surprisingly tough, powerful prison drama, Starred Up (2014) is also very watchable; it has a touching emotional center, without ever getting goopy or preachy. Jack O'Connell gives a star-making performance as British teen Eric Love, who is no stranger to the inside of a prison, but this time he's old enough to be sentenced as an adult, or what the prison slang calls "starred up." Hard and coiled, he might explode at any time.
When he does and gets into trouble, a prison therapist, Oliver (Rupert Friend), recommends that Eric join his group sessions to work on his temper. A long-timer, Neville (Ben Mendelsohn), also helps Eric for his own private reasons. David Mackenzie (Young Adam, Mister Foe, Asylum) directs, and it's easily the most highly acclaimed movie of his strange career.
Obvious Child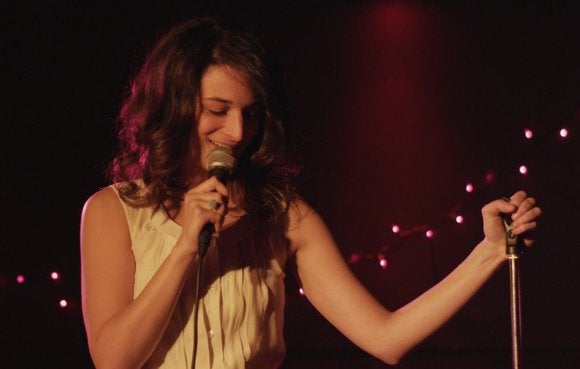 ★★★★☆
Comedian and actress Jenny Slate gets a rich and funny role in Obvious Child (2014) as Donna Stern, a struggling 30-something who works in a going-out-of-business bookshop and does occasional stand-up at a local club. Her parents are splitsville, she can barely pay her rent, and her boyfriend dumps her. Drunk, she meets a cute grad student, Max (Jake Lacy), has a one-night stand, and ends up pregnant.
Director Gillian Robespierre avoids focusing entirely on laughs, and spends just as much time exploring the appealingly flawed characters, even if she can't completely avoid all the usual rom-com formulas. The supporting cast, including Gaby Hoffmann as Donna's best pal, Richard Kind as her puppeteer father, Polly Draper as her professor mother, and David Cross—as a sleazy fellow comic—is uniformly terrific and lends a great deal of spirited humanity to the movie.
Great movies available on Hulu Plus
Margin Call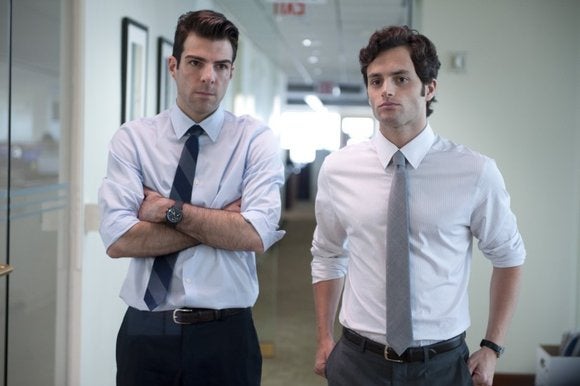 ★★★★☆
The insanely talented J.C. Chandor (All Is Lost, A Most Violent Year) made his writing and directing debut, and earned an Oscar nomination for Best Screenplay, with Margin Call (2011), a crafty and harrowing behind-the-scenes story of a Wall Street firm just before a major crash. Set during the course of a long day, the movie begins with a round of layoffs.
One of the unlucky men (Stanley Tucci) passes on his discovery that the firm has pushed things too far with high-risk portfolios to a young broker (Zachary Quinto). By the middle of the night, high-ranking executives have gathered to decide what to do: protect the public or save their jobs. The movie consists of great, theatrical dialog, but Chandor avoids staginess by showing those small things the characters hide from each other. The cast, including Demi Moore, Simon Baker, and Paul Bettany, is amazing, but Jeremy Irons and Kevin Spacey especially steal the show.
Kung Fu Hustle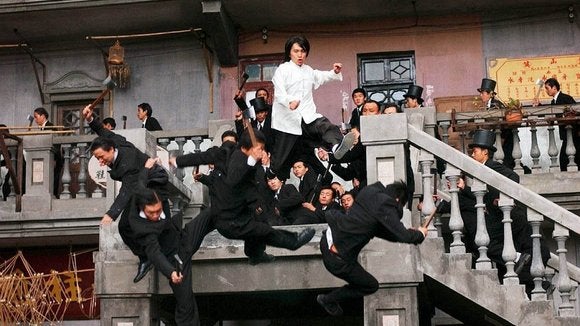 ★★★★☆
One of the highest-grossing movies in Hong Kong history, Stephen Chow's Kung Fu Hustle (2005) is a hilarious, giant-sized epic of increasingly elaborate and cartoonish battles. It's set in a world where dapper gangsters run things and good people are forced to eke out a living in a slum called Pig Sty Alley. Sing (Chow) pretends to be a member of the dreaded Axe Gang, but two things happen. No one believes his ridiculous attempts at crime, and then the real Axe Gang turns up.
This leads to a series of incredible fight scenes, choreographed by two legends, Yuen Wo-ping and Sammo Hung, and including crazy digital effects that send combatants flying high into the sky, or scampering across town like the Road Runner in a cartoon. Unfortunately, HuluPlus has the English-dubbed version, but not having to read subtitles also frees up the viewer's eyes to catch more of the action.
What to watch on Crackle
Inside Job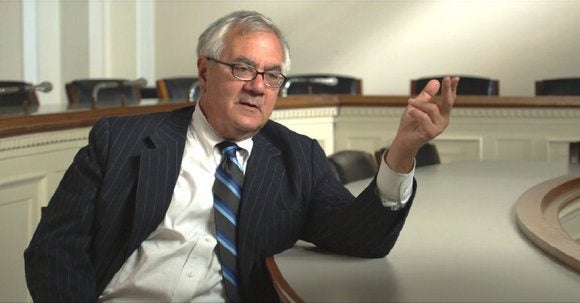 ★★★★☆
Somewhat related to Margin Call (see above), this Oscar-winning documentary by Charles Ferguson (No End in Sight) is not particularly visually dynamic or cinematically interesting, but it is one of the most crucially important documentaries of our time, and one that every American should see. With the help of narrator Matt Damon, Inside Job (2010) makes it blisteringly clear just how a few bad apples managed to manipulate the way our country does business in order to become ludicrously wealthy, and at the same time, sink most of the rest of the country into a new, lower-class existence.
According to the movie, it all started in the 1980s with the deregulation of banks and has spun wildly out of control ever since. One man, New York Attorney General-turned-governor Eliot Spitzer, tried to do something about it, but was instead disgraced for his association with prostitutes. In the four years since this movie won its Oscar, not much has changed.
And here's the cream of the crop on Vudu
St. Vincent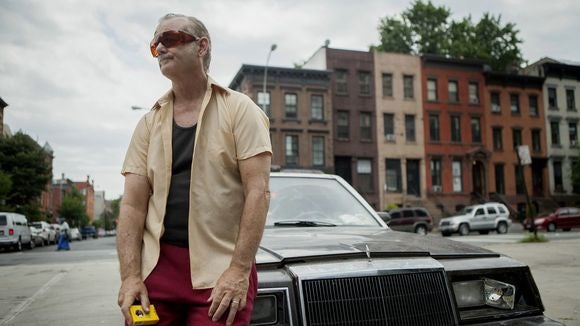 ★★★☆☆
The great Bill Murray nearly topples into cliché with his role in St. Vincent (2014), a cynical, saucy, curmudgeonly layabout who lives off of a rapidly dwindling reverse mortgage in Brooklyn and spends most of his money on booze, a pregnant Russian prostitute (Naomi Watts), and fancy food for his flat-faced cat. But, as in many movies like this, he meets a cute kid who eventually teaches him about life and how to open up to others.
Melissa McCarthy plays Vincent's new neighbor, and Jaeden Lieberher plays her son, who has trouble at school and who needs a place to stay while his mom's at work. The movie occasionally slips into the predictable and the maudlin, and it includes Terrence Howard in a subplot that is abandoned, but somehow Murray's masterful acting manages to save the day in just about every scene. He refuses to get sucked into anything that might be the slightest bit inauthentic.
The final scene is a good one and it just might reveal the key to the character's true happiness. Chris O'Dowd is very funny as a Catholic school teacher.