The new February titles continue to roll in, with many gems and surprises among them. After an exclusive release on Vudu, the great Birdman is available for purchase at a number of services (and it will be available for rent on Vudu beginning February 17). That movie's gritty, dark, but also funny mood pervades some of the week's other films, such as The Brothers Bloom, Hesher, and The Rover.
I can also recommend several highly stylish movies that experiment with the medium's boundaries, including Locke and Drive. Extra dark movies like Joe and The Killer Inside Me feature excellent performances and strong atmosphere. And then, for something lighter that still has a sense of place, there's the romantic comedy Next Stop Wonderland. Enjoy!
What's best on Netflix
The Brothers Bloom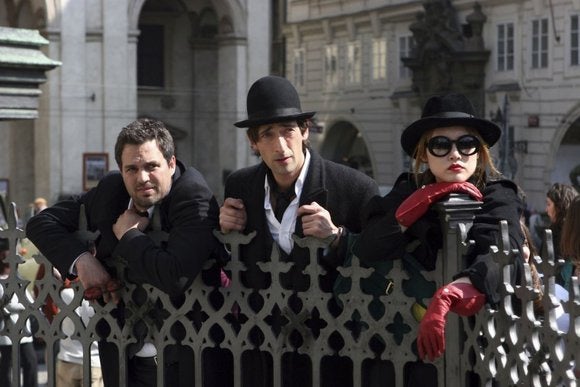 ★★★☆☆
Director Rian Johnson made one of the finest debuts of the last 10 years with Brick. While he went on to great heights, directing episodes of "Breaking Bad" and the time-travel film Looper, The Brothers Bloom (2009) was his so-called "sophomore slump." Its only real crime is that it goes on a bit too long and gets a bit too heavy-handed in its final stretch, but until then, it's a lively, funny, crafty caper film filled with smart, zippy lines and great characters (with great costumes).
Mark Ruffalo and Adrian Brody play the brothers, the former a planner, and the latter a dreamer. Together with their partner "Bang Bang" (Rinko Kikuchi) and a cute, quirky millionaire (Rachel Weisz), they go hunting for an antique prayer book that could bring in a great profit. But who's conning who? Robbie Coltrane and Maximilian Schell appear in colorful character parts, and magician Ricky Jay narrates.
Joe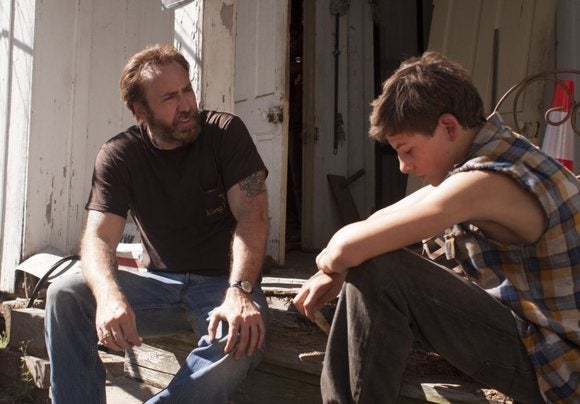 ★★★★☆
Nicolas Cage has been appearing in a quite a few low-grade, quickie movies lately, but in the midst of them came David Gordon Green's Joe (2014), a surprisingly vivid, gritty, and empathic film in which Cage gave one of his all-time finest performances. His title character is an ex-con who now commands respect in his grim little Texas town, supervising a team of workers who squirt poison on trees so they can be replaced with stronger ones.
Young Gary (Tye Sheridan) lives with a brutal drunk of a father and comes to Joe for a job; they form a complex relationship, even as part of Joe's past unexpectedly catches up with him. Director Green is known for big comedies like Pineapple Express, but he first appeared on the scene with beautifully observed, lyrical dramas like George Washington. While Joe plunges further into the darkness, it never loses its humanity or its curiosity. Gary Poulter, who shows a genuine menace as Gary's father, was a local homeless man who had never acted before. He died after the film wrapped.
Next Stop Wonderland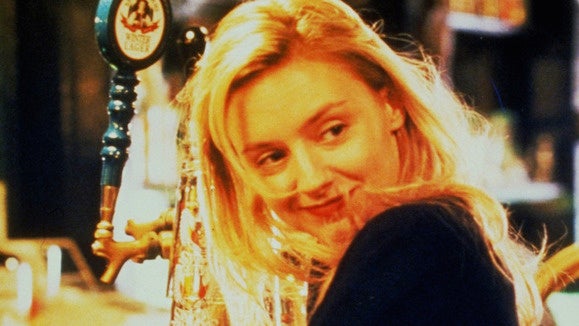 ★★★★☆
One of the finest second-tier genre directors working today, Brad Anderson had his breakthrough with the quasi romantic comedy Next Stop Wonderland (1998). Happily, it's much more intelligent and much less goopy than most other examples of this genre. The terrific Hope Davis plays Erin, a nurse who has just been dumped (Philip Seymour Hoffman has a great early role as her tree-hugging ex). Alan (Alan Gelfant) studies marine biology and works at the aquarium.
They are destined to meet, but though it never feels gimmicky, the film keeps them constantly, tantalizingly apart. Meanwhile, they are each given other appealing possibilities and temptations to draw them away from their destiny. Anderson pays special attention to the city of Boston as a character (eschewing the usual clean-scrubbed look of many rom-coms). The title refers to a stop on the city's Blueline, and though it's only a metaphor, it has a ring of hope.
The best of what's on Amazon Prime
Locke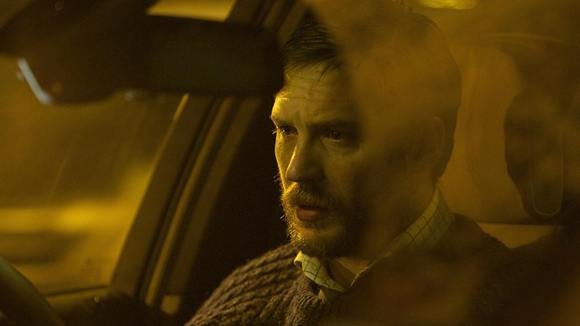 ★★★★☆
Tom Hardy gives a tour-de-force performance in the one-man show Locke (2014), set entirely in a car heading for a mysterious destination. He plays the title character, Ivan Locke, who works in the concrete business. He's supposed to be supervising one of the biggest pours in history, and his family is expecting him home for the big game, but instead he heads out into the night in his car. He makes and receives several calls, and the information about his life comes out, slowly, deliberately, until his fateful decision—and its fallout—is finally revealed.
Aside from being a terrific screenwriter, director Steven Knight was the creator of "Who Wants to Be a Millionaire?" and, not unlike that TV game show, he uses lights and movement to create drama in an otherwise static environment. Small touches, such as Locke's runny nose and his bulky sweater, and sounds, such as overlapping phone calls, also begin to add to the tense atmosphere.
The Rover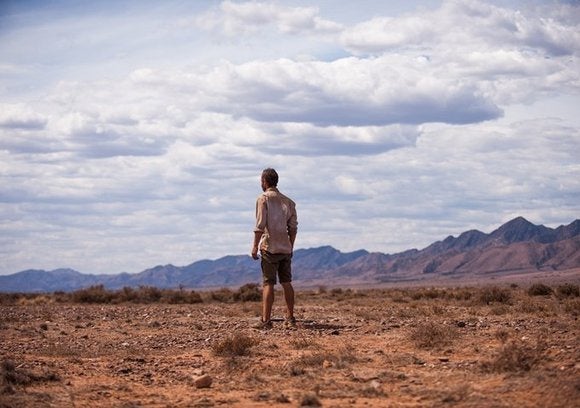 ★★★★☆
Emerging from an Australian filmmaking collective called Blue Tongue Films, David Michod's The Rover (2014) is one of the group's finest efforts. It's a spare, mesmerizing, post-apocalyptic movie that often brings to mind the Mad Max series, but has its own burning, personal reasons for existing. Guy Pearce, with a weird, diseased-looking haircut, plays Eric.
The movie begins with a shocker; he sits in what looks like a dingy cafe, and a silent car crash occurs just outside the window, outside his peripheral vision. The hapless motorists steal Eric's car, and he spends the rest of the movie relentlessly chasing them to get it back. He even enlists the aid of a man they left behind, the gut-shot Rey (an almost unrecognizable Robert Pattinson). Michod (Animal Kingdom) includes plenty of strange details, during this strange, mysterious, often exciting quest, hinting at some kind of global economic meltdown and showing the miserable practices that have sprung up in this burnt-out land. (See Hesher below.)
Hulu Plus has these great films
The Killer Inside Me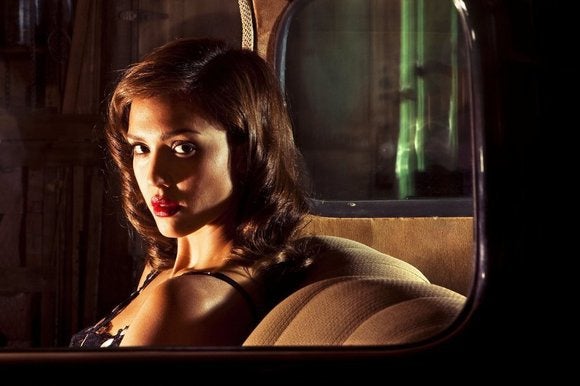 ★★★☆☆
Jim Thompson's most notorious pulp crime novel, a 1952 tale told from the point of view of a serial killer, had been filmed once before in the 1970s, but Michael Winterbottom's The Killer Inside Me (2010) brings a whole new moody, stylish take to it. Casey Affleck plays a deputy sheriff in a small Texas town. He investigates a woman said to be a prostitute (Jessica Alba) and begins a relationship with her. This, of course, leads to blackmail and murder.
The movie makes effective use of its place and time, adding a restrained, menacing quality to the overall atmosphere, and a great cast of characters (Kate Hudson, Ned Beatty, Elias Koteas, Simon Baker, Bill Pullman, etc.) provides colorful support. It can be a brutal experience, but Winterbottom's no-nonsense direction makes the character's journey morbidly fascinating, and it's possible to hope for, if not redemption, then at least a sense of closure for him.
Hesher
★★★★☆
Another of the treasures from the Australian film collective Blue Tongue, Hesher (2010) is a very strange, darkly funny drama that centers around an astoundingly good performance by Joseph Gordon Levitt. He's a headbanger who listens to metal, blows things up, and watches porn. The movie's main character is a brokenhearted 13 year-old boy, T.J. (Devin Brochu), who has just lost his mother.
Through a series of odd circumstances, Hesher ends up living in his house, along with T.J.'s pill-popping dad (Rainn Wilson), and doddering grandmother (Piper Laurie). T.J. also befriends a kind, sad grocery clerk (Natalie Portman).
Normally in movies like these, the characters help each other out, and everyone learns how to be happy. But Hesher is a bit more unexpected. Spencer Susser, who made his debut here, establishes a weird kind of grungy, deadpan world that could easily have spawned a creature like the shirtless, shoeless, defiant Hesher, and in which these characters could meet. Director David Michod (see The Rover, above), co-wrote the screenplay.
The best of what's on Vudu
Birdman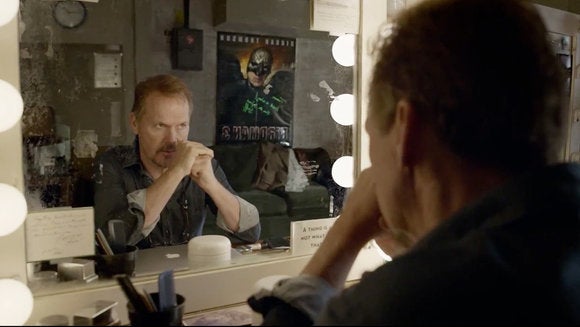 ★★★★★
Alejandro González Iñárritu's remarkable Birdman (2014), which is subtitled "or The Unexpected Virtue of Ignorance," is up for nine Academy Awards. It's an exhilarating, hilarious, self-contained look at art and emotion, but with universal appeal. Michael Keaton has always been a crackling, dynamic actor, but he has his finest role here as Riggan Thomson, a movie star whose heyday is over; his hit superhero movies were two decades ago. Now he is attempting to find himself again by staging a Broadway adaptation of a Raymond Carver story.
The incredible cast of co-stars, including Edward Norton, Emma Stone, Zach Galifianakis, and Naomi Watts, are perfectly cast to create different kinds of friction. Cinematographer extraordinaire Emmanuel Lubezki films the entire story in what looks like one long, unbroken take, adding a totally unexpected and unique sense of time and space. It fearlessly, confidently, spirals into non-realism, possibly dreams or hallucinations, and maybe even magic. It's truly awe-inspiring.
Don't miss this one on Crackle
Drive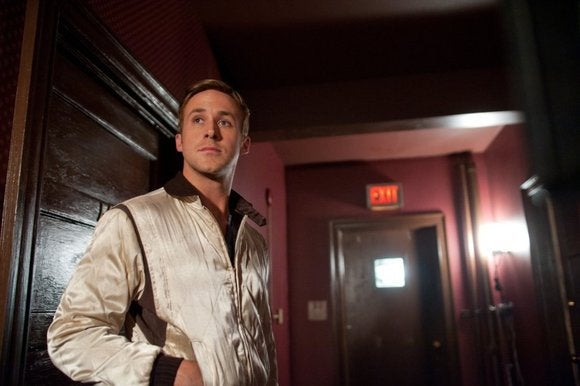 ★★★★☆
Danish filmmaker Nicolas Winding Refn pleased critics and hardcore cinema buffs with his hit Drive (2011), a movie that came as close to Tarantino territory as anything Tarantino himself ever made. Heavily inspired by films from the 1970s and 1980s, the stylish Drive somehow felt unexpectedly fresh. Ryan Gosling plays the stoic, secretive loner hero, a stunt driver for movies by day and a getaway driver at night. He has his minimal life perfectly balanced until he meets a girl (Carey Mulligan), who has a young son and a troubled, ex-con husband. The driver agrees to help out, but winds up in trouble with a couple of dangerous thugs (Ron Perlman, and an incredible Albert Brooks).
Refn puts the style above all else, but he also adores the actors—including Bryan Cranston, Oscar Isaac, and Christina Hendricks—and he gives them many quiet moments to spring to life. (Personalities are generally not revealed here through dialogue.) Acclaimed screenwriter Hossein Amini adapted a book by James Sallis. The movie was famously snubbed at the Oscars, earning only a single nomination for Best Sound Editing.