4K content streams are still little more than a trickle, but that's not stopping the industry from launching a proactive defense to protect them. The crackdown comes in the form of HDCP 2.2, an overhaul of the decade-old HDCP (High-bandwidth Digital Content Protection) specification.
While HDCP 2.2 was developed to defeat media pirates, it has far more potential to thwart ordinary folks who just want to enjoy a movie in the privacy of their home. Before you plunge into the full immersion of Ultra HD, you should know a few things about this new security feature.
Untangling HDCP
HDCP was developed by Intel to secure the transmission of high-definition digital content as it travels across cables from Blu-ray players, satellite receivers, cable boxes, AV receivers, and other home-entertainment components to a display. The aim is to prevent someone from plugging a Blu-ray player into a digital recorder to make a copy of a movie.
While DRM (digital rights management) encrypts the content itself, HCDP secures the cable between the source and the "sink"—the TV, monitor, or the video projector that display the content. The source exchanges encryption keys with the sink in a handshake, and if the keys aren't in agreement, you don't get a picture. While HDCP is most often associated with HDMI, it's also supported through DVI, DisplayPort, and USB connections.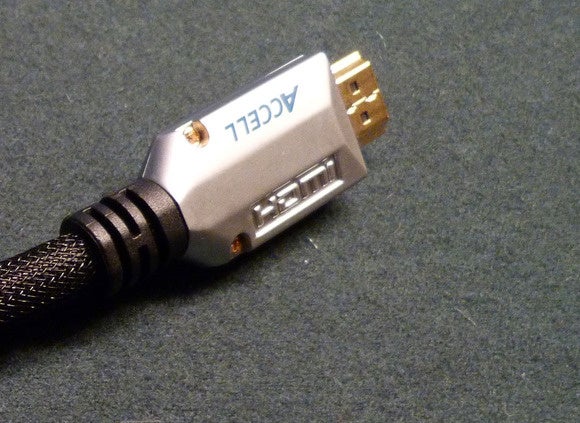 Unfortunately for Hollywood, the technology never really lived up to its promise. Cryptanalysts demonstrated HDCP to be breakable three years before the FCC approved it as a "Digital Output Protection Technology" in 2004. By 2010, a master key that effectively neutralized HDCP v1 was leaked. Versions 2.0 and 2.1 were summarily cracked as well.
That brings us to the new-and-improved HDCP 2.2. With current versions of HDCP rendered ineffective and all manner of 4K content on the horizon, Hollywood decided it needed stronger security. The main difference with 2.2 is the encryption systems used in the handshake are more complex than in prior versions. HDCP 2.2 also includes a "locality check:" If the source signal is not received by the sink within 20ms, the source kills the connection. (Unless you're running miles of cable through your living room, that's not likely to be an issue.)
The compatibility conundrum
While that's bad news for bad guys, it's a potential headache for the rest of us, too. HDCP 2.2 is not backward compatible with the previous versions of HDCP that are currently used by most of the HD devices in all our homes. Thanks to its ignominious track record of exploitations, the protocol required a clean refresh, and since it's implemented at the hardware level, manufacturers can't simply release new firmware to bring old gear up to speed.
In order to watch copy-protected Ultra HD content–be it on a disc, a download, or via an over-the-top stream—you'll need HDCP 2.2 compatible devices at every link in the signal chain. Because this isn't just about media players and TVs; it applies to any component with an HDMI connection. Having a non-HDCP 2.2 sound bar or AV receiver in your home theater system will be enough to terminate the handshake and your afternoon plans for watching The Godfather in glorious 4K resolution.
What it means for you
But don't go dismantling your home theater setup just yet. As we said, HDCP 2.2 is all about protecting 4K Ultra HD content, so if you're planning on standing pat with 1080p, you don't need to read any further. Even the average consumer who plans to eventually upgrade to 4K has little to worry about until Hollywood, pay-TV providers, broadcasters, and other video suppliers begin phasing in 4K content in the next few years. Right now Ultra HD content is far outpaced by hardware, and most of that is pricey, high-end TVs. And even as more devices roll out, it could be years before they hit mass-market pricing.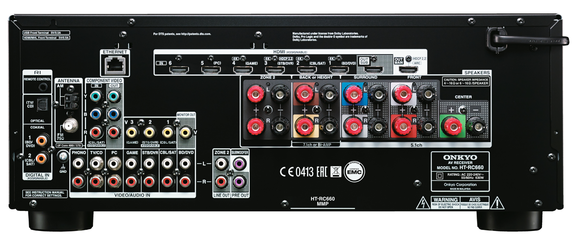 Hardcore home theater buffs and other early adopters stand a greater risk of getting burned. The Consumer Electronics Association decree that "at least one of the 3840×2160 HDMI inputs [on a display] shall support HDCP revision 2.2 or equivalent content protection" was effective only from September 2014 on.
If you jumped on the Ultra HD bandwagon when 4K TVs and media devices first hit stores in 2013, don't assume your purchases support HDCP 2.2 and will work with future 4K devices and content—most of those early models don't and won't. To further muddy the picture as it were, HDMI 2.0 support, which is also required for TVs and devices to play 4K video, does not guarantee HDCP 2.2 compatibility. In fact, though there are many HDMI 2.0 compliant A/V receivers in stores right now, most do not support the new copy protection.
So where does that leave you? If the promise of bragging rights compels you to throw down thousands of dollars for one of the newer 2.2 compatible 4K TVs from Sony, Panasonic, or Samsung, your old Blu-ray player will work just fine with it; it will just display content in 1080p. Similarly, your current satellite receiver, cable box or streaming media player will play on that TV without issue in their source formats. But if you want to futureproof your home theater with additional 4K components, stick with the big-name manufacturers and look for devices that support HDMI 2.0 and HDCP 2.2.
If you've haven't dipped a toe into the 4K pool yet, we stand by our advice to wait it out until content producers and providers crank out enough 4K content to make the necessary hardware-upgrade expense worth it. That may take years, but by that time you will likely have more compatible options available.