Sonos is appealing to jazz aficionados with a limited-edition Blue Note version of its Play:1 wireless speaker, but the window of opportunity to get one will be slim.
While Sonos' regular whole-home speakers come only in black or white, the Blue Note Play:1 speaker is, well, blue. (Actually, Sonos says it's a "vertical fade from dark navy to cerulean blue.")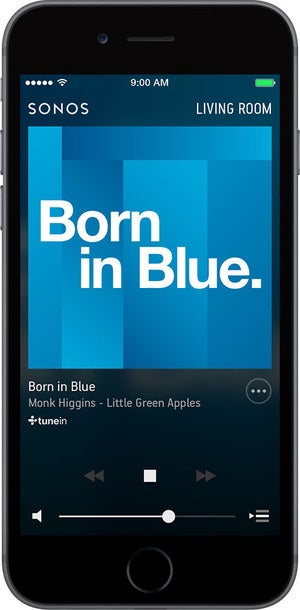 In addition to the color swap, Sonos is throwing in some tunes, in the form of a limited-time Blue Note radio station for the Sonos app. For one year, buyers will be able to listen to a selection of artist-curated selections from jazz musicians such as Don Was (president of Blue Note Records), Robert Glasper, Jose James, Terence Blanchard, Ambrose Akinmusire, and Lionel Loueke. (The Sonos app already includes a couple of other Blue Note stations for all users.)
The Blue Note speaker will cost $250—that's a $50 premium over the regular Play:1 speaker—but Sonos will sell only 4000 of these models once they become available. Interested buyers can sign up for an alert when the speaker is about to go on sale.
Why this matters: The handcrafted paint job won't make the Sonos Play:1 Blue Note Limited Edition sound any different than a less-expensive Play:1 with its utilitarian finish, but it will make your Sonos setup a little more distinctive.