Logitech announced the availability of an open API for its Harmony line of connected-home and home-entertainment devices yesterday, a move that will enable third-party developers to render their smart devices interoperable with Logitech's Harmony platform.
Logitech markets a host of home-entertainment and connected-home devices under the Harmony brand, ranging from universal remote controls and home-theater PC keyboards to central hubs for controlling everything in your entertainment center.
Harmony devices are known for their ability to chain together sequences of tasks involving many different pieces of equipment. Using RF and infrared signals, You can initiative a given activity with a single button press. A "Watch a Movie" sequence for instance, can turn on your TV, set it to the correct input, turn on your set-top box or Blu-ray player, your A/V receiver or powered speakers, and then start playing the movie without any further intervention on your part. This is considerably more convenient than turning on each device and setting the correct parameters on everything one at a time.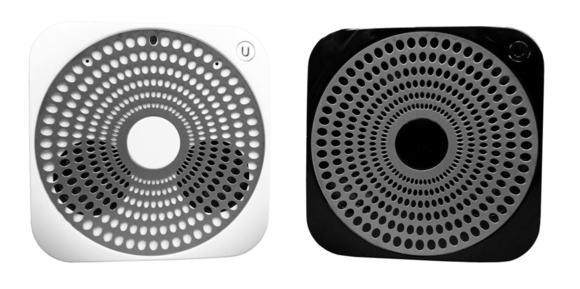 Logitech says its Harmony products are already connected to more than 270 thousand devices from manufacturers such as Apple, Honeywell, LG, Lutron, Nest, Philips, Roku, Samsung, and Sony. Opening its API could allow a company like Lutron to add the ability to dim the lights and lower the motorized shades on your windows to that sequence, using Lutron's Caseta platform.
"By opening our platform to developers, we're giving developers the ability to create complete smart home experiences," said Logitech's Mark Spates, who manages the smart-home platform for Logitech.
UCIC, developer of the Ubi voice-controlled computer, is one of the first companies to start working with the new API. "We received numerous requests to integrate with Harmony, and it just seemed like a natural next step for interacting through voice," said Ubi CEO Leor Grebler. "Harmony makes it easy to connect and control devices, and we can enhance this interaction through connecting the Ubi—turning on the TV for a relaxing evening or setting the lights to the right mood [using voice commands instead of a remote control]"
The impact on you: The connected home will never become mainstream if consumers constantly need to ask if that new light switch is compatible with their TV, or if the thermostat can talk to the alarm system. Everything just needs to work. Open APIs like this, which let the developers deal with the plumbing, is the best way to achieve that goal.