LAS VEGAS—You can't swing a burglar's bag of loot at CES without hitting some new smart-home security system. Amidst all the cameras, sensors, and touchscreen control panels, Ekin Labs' exhibit stood out: It's has a software solution, dubbed Hi WiFi, that transforms the hardware you already own into a sophisticated motion sensor array. And it will be free when it emerges from beta—for a limited time, at least.
The Hi WiFi system is deceptively simple. You install the software on at least two Wi-Fi-enabled devices in your home—smartphones, tablets, PCs, or what have you—and the software triangulates the location of those devices relative to the location of your Wi-Fi router. Anything that moves within that zone will cause the connection to fluctuate. If the fluctuation is significant enough to indicate that a person is moving around your home when it should be unoccupied, Hi WiFi can send an alert to your smartphone.
Ekin Labs co-founder and CEO Francescantonio Della Rosa explained that the alert system can be customized based on your preferences. For example, if a home burglary is taking place, he said, you might want to jump straight into calling the police instead of letting a neighbor know what's happening.
Della Rosa said that the Hi WiFi system is also able to detect and eliminate "false positives" from being reported. For example, the motions of a cat bolting through the living room or a breeze shutting a window are going to be very different from a human adult methodically breaking, entering, and pilfering a room.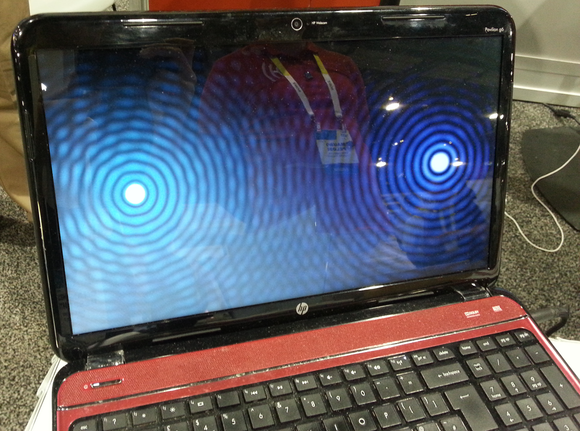 The downside to this approach, of course, is that how the system only works while one's Wi-Fi devices, including the router, are strategically located. You'd probably want to use older devices for this job simply because you no longer carry them with you. And then you'd need to make sure nothing has been moved every time you leave the house.
The story behind the story: Hi WiFi's price tag zero-dollar price tag renders it worth checking out, and it could be a good supplement for other security systems—IP cameras, for instance that can deliver confirmation of what's happening inside your home. But the proof will be in the pudding.