LAS VEGAS—Every year at VOXX International's press conference, the company introduces a slew of new products from its many lines. This year is no different: We sat through 45 minutes of product announcements from the lifestyle brand, whose lines include 808 Audio, Acoustic Research, and RCA. Here are a few of the coolest things that will ship this year:
808 Audio Performer headphones
VOXX's 808 Audio line is all about affordability; specifically, DJ-inspired over-ear headphones at half the price of what you'll pay for Bose or Beats by Dre. This year, 808 Audio is launching a new pair of headphones with special ear cup suspension technology, which is the first of its kind, according to VOXX.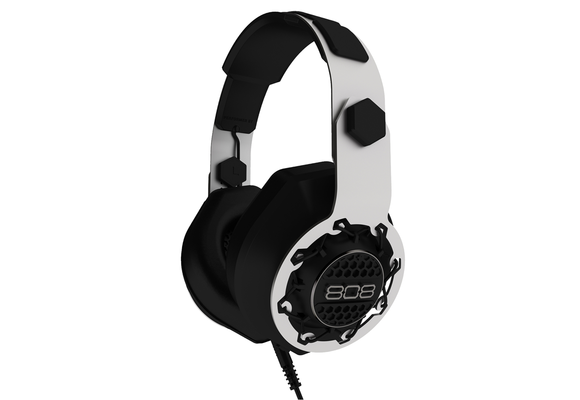 This new tech reportedly allows for an instantaneous custom fit on anyone. If they live up to that claim, you'll get the luxury of custom-fitted headphones at the super-affordable price of $79.99 (wired) or $99.99 (Bluetooth).
AR's Hatteras outdoor Bluetooth speaker
Bluetooth speakers, portable and otherwise, are all over the CES show floor again this year. But the Acoustic Research Hatteras is different. It's not really a portable speaker, it's an outdoor speaker. The Hatteras, which stands two feet tall and looks like a sleek, sexy lighthouse (or a particularly modern garden lantern, which is what all of AR's speakers appear to be emulating) boasts an impressive 40 watts of power and is weather- and UV-resistant. But that's not all: The Hatteras also has 360-degree area lighting, so there's no need to string up extra lights in your yard.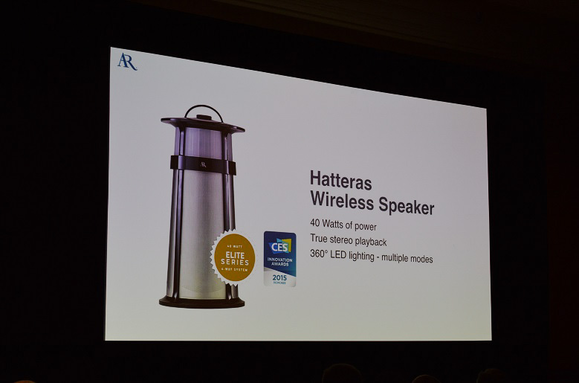 The Hatteras will cost $219.99 at launch, but AR also announced three lower-end outdoor Bluetooth speakers: The Glendale ($119.99) and the Pasadena ($99.99), both of which feature 10 watts of power and can be used in pairs (the Glendale runs on AA batteries, while the Pasadena is rechargeable); and the Orleans, a three-way, 10-watt speaker that offers both Bluetooth and aux-in ($99.99).
RCA AIR Antenna
Cut the cord in style with RCA's new paper-thin AIR antenna. The AIR antenna features UHF performance and is optimized for VHF high-use frequency, which means you'll be able to get free local channels (sports, news, etc.) on your set without worrying about paying for cable.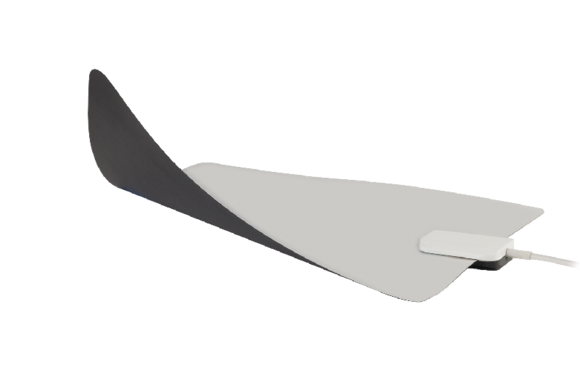 The AIR is sleek and sexy. It's a slim, flexible sheet, rather than the rabbit-ear antennas you're used to. The AIR uses RCA's "SmartBoost" amplification tech to maintain a strong signal without overwhelming your TV (too much amplification means your set may not be able to attach to a signal). You'll be able to pick the AIR up for $69.99 (non-amplified) or $89.99 (amplified).