The best feature of Kwikset's Kevo smart door lock is that you can unlock it even if your hands are full. All you need is an iPhone or a Kevo keyfob (some Lollipop-running Android phones are also compatible). Using Bluetooth SmartRead/Bluetooth 4.0 technology, the combination will magically unlock the door when they're in close proximity (well, you still have to touch the lock, so it doesn't unlock without your being aware).
That reliance on Bluetooth, however, was also the Kevo's greatest shortcoming. Unlike door locks that use the ZigBee or Z-Wave connected-home protocols, you couldn't remotely control a Kevo. If you rushed out of the house and remembered you'd forgotten to lock the door only after you were on the freeway, you had to call a neighbor or turn around and go back. You couldn't unlock the door for a repairperson you couldn't be there to meet, the housesitter you hired before you left on vacation, and so on.
Today, Kwikset announced a new feature that remedies that problem: Kevo Plus. (Minus two points for imaginative branding, Kwikset.) Kevo Plus consists of a Bluetooth gateway that you connect to your router, thus enabling you to send lock and unlock commands to the Kevo from anywhere you have Internet access.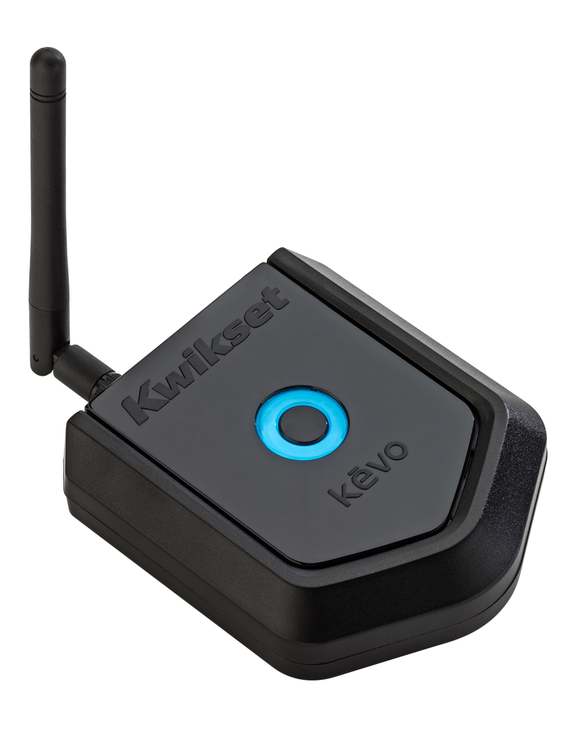 Kevo Plus adds two other features as well. With unlimited anytime and scheduled eKeys, you can use the Kevo mobile app to distribute eKeys that will enable the user to unlock the door at any time or within the constraint of a schedule. Lastly, real-time activity monitoring enables you to be aware of who is accessing your home at any time of the day or night.
Kwikset says future upgrades will add event scheduling, to allow homeowners to schedule Kevo locking and unlocking at predetermined times. Lock Grouping will enable users to group multiple Kevo locks and send one eKey for all of them simultaneously (that last feature sounds like it would be of most use to property managers and real estate agents).
The impact on you: Remote control is an important new feature for Kevo locks. If you're a Kevo user or plan to buy one of Kwikset's smart locks, Kevo Plus will be available as a membership plan on MyKevo.com in the spring of 2015. Membership plan sounds like code for a monthly or annual subscription fee, but Kwikset's press release makes no mention of that detail. I'll update this story if I find out more details.