Who'd have guessed there were so many ways to interact with a thermostat and a smoke detector? Nest Labs, the Google division responsible for developing the Nest Learning Thermostat and the Nest Protect smoke and carbon-monoxide detector, announced more than 15 new "Works with Nest" integrations at CES today. The devices range from smart door locks, to lighting controls, sleep monitors, and even IP telephones.
Nest Labs kicked off its 'Works with Nest' program just six months ago, announcing partnerships with Mercedes Benz, Whirlpool appliances, and several newer companies, including LED bulb-maker LIFX and fitness tracker Jawbone. Now the company says one in 10 Nest customers are accessing 'Works with Nest' connections of one form or another, and that more than 5,000 developers are in different stages of working with Nest to connect their products.
The new players
One of the most interesting integrations today involves Ooma, a manufacturer of IP telephone systems. If the Nest Protect detects smoke or an unsafe level of carbon-monoxide in your home, an Ooma Telo can call and ask if you want to contact a local emergency responder. If you happen to own an Ooma Telo, this could be more effective than something like the Leeo Smart Alert Nightlight, which must analyze the sound of your smoke- or CO2 detector going off. The Telo can also work with the motion sensor in the Nest thermostat to call you if it doesn't detect motion at a time when your children should be arriving home from school.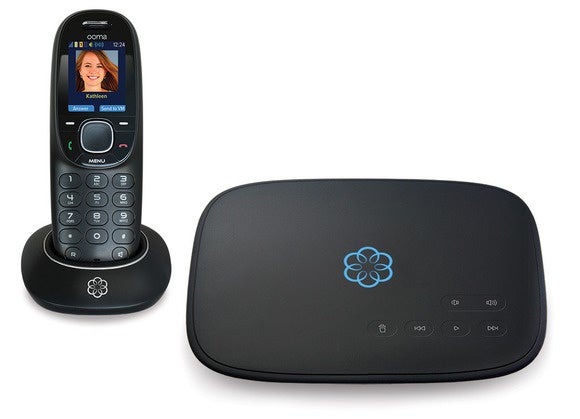 LG is joining Whirlpool in making its smart appliances Nest friendly. In this case, an LG refrigerator could switch to an energy-saving mode when the Nest thermostat determines no one's home to need something from the fridge, or an LG oven could send you an alert if you leave the house and forget to turn it off.
Several lighting and home-control manufacturers are joining LIFX in the 'Works with Nest' program, including Insteon, Lutron, and Philips Hue. Insteon is one of the earliest players on the connected-home market and offers everything from smart light switches to sensors and home-control hubs. It will integrate Nest control into its app so you can manage everything from one place. Lutron is integrating the Nest into its DIY-friendly Caseta Wireless lighting-control app, and Philips Hue LED smart lightbulbs will flash on and off when the Nest Protect senses something is wrong.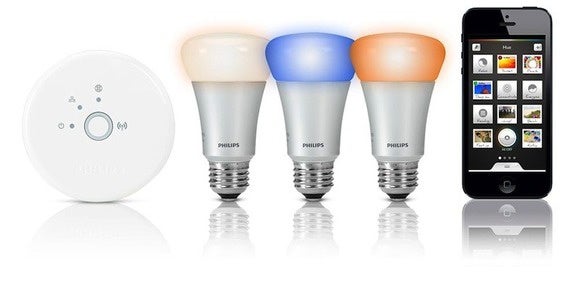 The August Smart Lock and Kwikset's Kevo Smark Lock will help the Nest thermostat determine when you leave home and when you return, so your HVAC system operates only when it needs to. And the Withings Aura Sleep System will set your Nest thermostat to a comfortable temperature while you're sleeping and inform the thermostat when you wake up and are ready to start your day.
Nest also announced a number of "coming soon" features, including integration with the Beep Dial that will turn down the music if the Nest Project goes off; a tie-in with Zuli Smartplugs that will help your Nest thermostat know which room you're in and what you want the temperature there to be; and the ChargePoint Home EV charging station, which will communicate with the Nest thermostat so that it can inform you when energy is in high demand and electricity is the most expensive.
So much for conventional wisdom
Finally, Big Ass Fans announced that starting in February, its Haiku with SenseME ceiling fan will collaborate with the Nest thermostat to determine when it's cold enough in the house for the fan to switch to "winter mode." The conventional wisdom with ceiling fans is that reversing their spin when its cold will push warm air that's accumulated near the ceiling down to where you need it. But the engineers at Big Ass Fans were skeptical of that idea.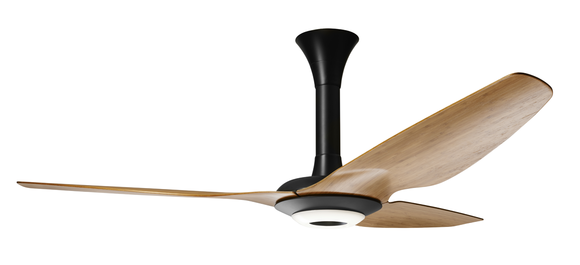 "We tested it out in our R&D lab," Big Ass Fans spokesperson Katheran Wasson told me in an email. "A typical five-blade fan in reverse created drafts in nearly half of a standard room, but Haiku—moving in a forward direction—limited drafts to less than 1 percent of the space. But we wanted that number to be zero, so our engineers developed a new algorithm for SenseME that runs Haiku faster when you leave the room and slower when you're in the room. You never feel a draft, but your room stays consistently comfortable throughout."
Why this matters: The 'Works with Nest' program is off to a very strong start. It will be interesting to see how its momentum impacts the race to develop a de facto standard for the Internet of Things.
The AllSeen Alliance (charter members include Qualcomm and Cisco), the Open Interconnect Consortium (backed by Intel and Samsung, among others), and the Nest Labs-backed Thread Group (which also counts ARM Holdings and Samsung, hedging its bet, as backers), as well as numerous other organizations, are all vying to create the communication standard for smart devices.
Here's another story you might want to read: Nest Labs seeks to establish a de facto connected-home standard.