You walk up to your front door, and it unlocks as it recognizes the key fob in your pocket. It's cold outside, but the air on the other side of your threshold is a toasty 74 degrees because the thermostat fired up your furnace the instant you (your phone, more accurately) crossed the 20-mile geofence you drew around your home. As the door swings open, your recessed lighting illuminates your path to the kitchen, everyone's first destination when arriving home after a long day at work. A glance at an app on your phone, linked to the fitness tracker on your wrist, shows your daily calorie quota will accommodate a glass of wine with dinner.
It sounds like a scene from a sci-fi film script, but this vision of the future is attainable today, thanks to the concept of the Internet of Things: A world where every device—from the tiny sensors on your doors and windows to the largest home appliances—has an Internet address that renders it not only uniquely identifiable, but accessible from anywhere you have Internet access. And every one of these things can exchange messages with every other thing, no matter who built it.
Wearable devices from companies like FitBit and Jawbone upload statistics related to your physical activity to the web, so you can analyze the data and make better choices. Whistle, which makes activity trackers for dogs, provides pet owners data about their animal's health. Some insurance companies offer their customers a sensor that plugs into your car. It measures how well you and you can lead to a discount on your insurance if you don't swerve, speed, or brake hard on a regular basis.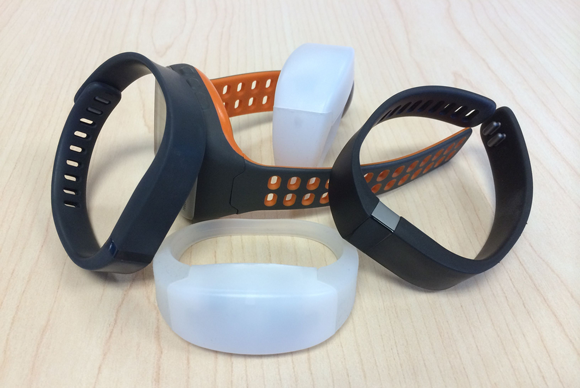 The Internet of Things aims to seamlessly integrate all aspects of one's life into useful, manageable data. Some aspects—activity trackers, for instance—are useful on a very personal level; but the technology can offer societal benefits as well. The city of Boston recently commissioned a smartphone app called Street Bump to help its road maintenance crews learn where the worst potholes are. Bostonians download the app to their smartphones and keep it open while they drive. The accelerometers in citizens' phones detect when the car goes over a particularly bad bump, and the app uploads the data to a city-owned database. The information helps the city make the most effective use of its citizens' tax dollars.
You might also be interested in reading: Why Internet of Things 'standards' got more confusing in 2014
Common home appliances are getting into the act, too. Big Ass Fans' Haiku ceiling fan with SenseME technology contains sensors that adjust the fan's speed based on a room's humidity and temperature. It can also sense when a room is occupied, so that it doesn't waste energy cooling an empty room. What's more, it can be integrated with the Nest Learning Thermostat. Since a ceiling fan can make a room feel cooler than it actually is, the Haiku app on your smartphone will suggest increasing the target temperature that will trigger your air conditioner to turn on. You can set that temp right from the Haiku app.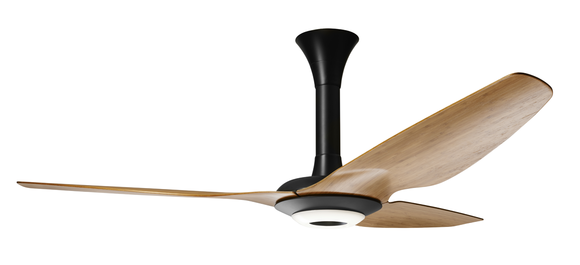 The Nest thermostat itself famously learns the activity patterns of a home's residents, so that your HVAC system operates only during those times of the day when someone is around to benefit from it. If the house is quiet and still during the day, the thermostat will assume that its occupants are gone and adjust the temperature so that the heater or air conditioner isn't running, saving energy and money while reducing your carbon footprint.
For those who prefer an integrated solution over the piecemeal DIY approach, companies like Vivint sell a smart-home-in-a-box that includes all the components—smart door locks, thermostats, lighting controls, and more—in a single package that their technicians install for you. The up-front costs of such systems can be incredibly low, but the trade-off often is a long contract with monthly subscription fees.
The Wild West
We're in the midst of the earliest days of the Internet of Things, and the market is a bit like the wild west. New ideas—and new companies—are popping up left and right, and bigger players are swooping in to snap up some of the pioneers. Google spent billions to buyNest,Dropcam, and Revolv this year; Samsung picked upSmartThings; and Microsoft partnered with Insteon.
We're also seeing a proliferation of standards as the industry seeks to develop a universal language that all these devices can speak. Unlike wireless home networking or Bluetooth, no one seems willing to wait for a slow-moving deliberative standards body like the IEEE to get it done. "We see the Internet of Things as a train, and everybody's getting on it," said Big Ass Fans controls engineering manager Landon Borders. Borders is also on the board of the Thread Group, a consortium Google formed to wrestle with this issue. "We're building the railway as we go, and what's to be determined is where we're going."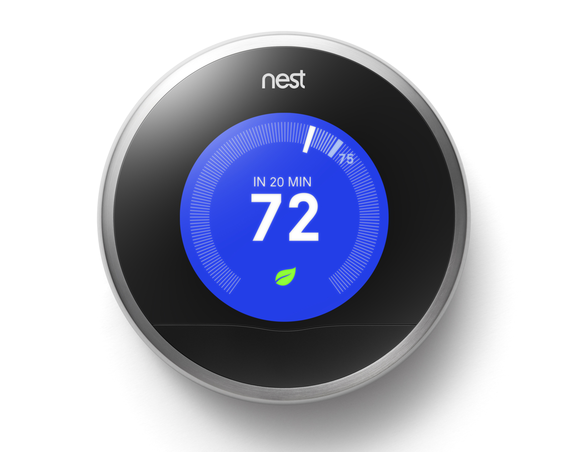 Mike Harden, co-founder and senior partner at the San Francisco venture-capital firm Artis Ventures, sees a bright future for this space. "With the Internet of Things, certain products always seem like pipe dreams early on, but we're starting to see the proof points of the dream," Harden said. "Take locks, for example, when you make them connected to the Internet, it changes the sharing economy. Say you're renting your house out on Airbnb, and your visitors' flight doesn't get in past midnight. Instead of waiting around to give them a key, you can just text it to them."
The typical short-term view of the smart home, Harden said, is one filled with exciting gadgets and bright buttons, not unlike the futuristic architecture of Star Trek in the 1960s. Harden has a different view of what dwellings will look like 50 years from now. "I think that the future is a super intuitive, nice home that's closer to nature," Harden predicts. "Instead of panels on the wall with lots of screens, the technology will be simplified, elegant and behind the scenes. You won't see the technology anymore."
Today's smart thermostats can help reduce a household's energy costs, but as the devices become ubiquitous, entire neighborhoods will be able to take stress off of the power grid. A wearable device can monitor the number of calories you burn during the day; but as technology advances, doctors might able to analyze huge amounts of anonymized data to make advancements in healthcare advancements medical care bout populations of people, helping them advance medical care. Sensors in cars can monitor a driver's performance today; in the future, they'll upload telemetry data to the cloud to help reduce traffic congestion.
The Internet will remain what it was invented to be: a worldwide network of computers. But the computers on that network are becoming tinier, larger in number, and more highly specialized than anyone ever predicted.