In last week's Cord-Cutter Confidential, I highlighted the many streaming video options available to anyone who can mooch a pay-TV password.
But watching free, streaming video on your television doesn't have to be a morally dubious enterprise. As more people abandon their pay-TV services and the ridiculous prices that go with them, TV networks are putting more of their shows online where you can access them for free (well, you'll need broadband service and a streaming device or video-game console).
You might have trouble getting your TV fix from these apps alone, they're great supplements to a Netflix, Hulu or Amazon Prime subscription if you're cutting the cable cord. Here's a list of networks that offer free streaming video on televisions, what they have to offer, and what hardware they require:
Comedy Central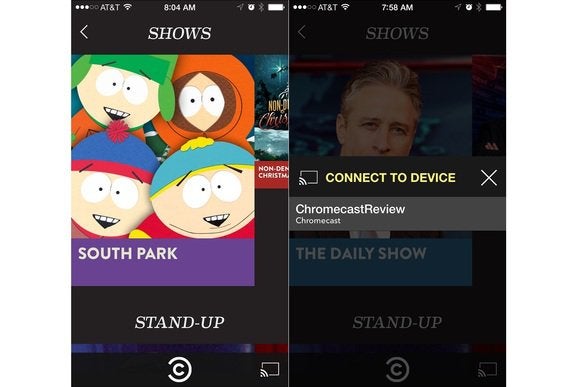 Comedy Central hides a lot of its shows (including Tosh.0 and Key & Peele) behind a cable pay-wall, but it also has a selection of full episodes for non-subscribers, including recent episodes of The Daily Show, The Colbert Report, South Park, and Workaholics.
Platforms: Chromecast (iOS and Android); Xbox One
Restrictions: The Daily Show and The Colbert Report let you watch the last four episodes, but some shows are limited to the latest episode.
Nick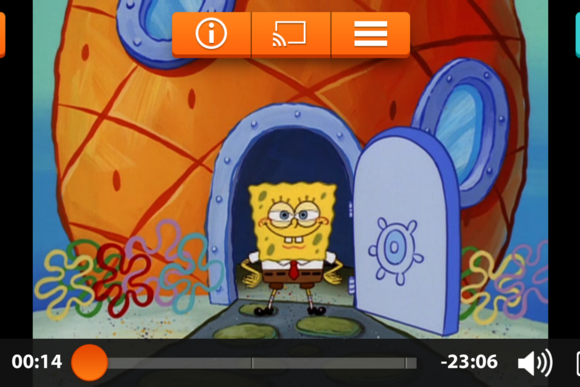 Got kids? You're in luck with Nick's app, which has dozens of full episodes from shows like Spongebob Squarepants, iCarly and Teenage Mutant Ninja Turtles (albeit the inferior remake).
Platforms: Chromecast (iOS and Android)
Restrictions: Some older episodes have clearly marked expiration dates, but there's a lot of free stuff here.
PBS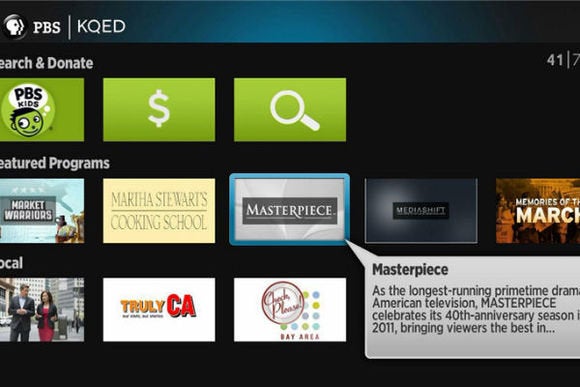 Sure, it's the same video you can get for free with an over-the-air antenna, but the app lets you watch shows like Austin City Limits, Frontline, Antiques Roadshow, and Nature on your own schedule. You can view shows from your local PBS affiliate as well.
Platforms: Apple TV, Fire TV, Roku
Restrictions: None, but there's a donate button in the app if you're feeling generous.
PBS Kids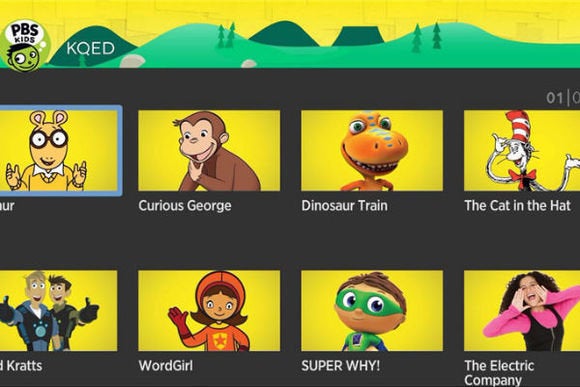 Like its adult counterpart, the PBS Kids app offers hundreds of full episodes for free. But instead of documentaries and Antiques Roadshow reruns, you get Sesame Street, Curious George, and The Cat in the Hat.
Platforms: Chromecast (iOS and Android), Fire TV, Roku
Restrictions: None
A&E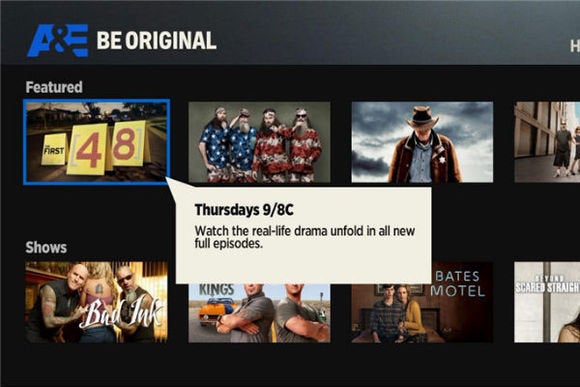 This haven for offbeat reality TV offers full episodes of a handful of series for free, including Storage Wars, Country Buck$, and Beyond Scared Straight. Everything else, alas, is trapped behind the cable paywall.
Platforms: Apple TV, Fire TV, Roku
Restrictions: Check the "featured" section first for full episodes, but you may find the occasional freebie elsewhere in the app.
History Channel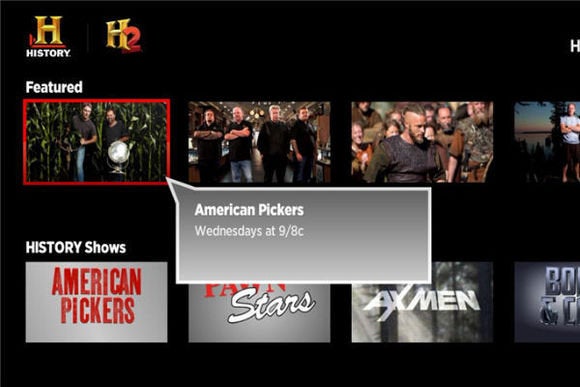 Much like A&E, the History Channel mainly offers reality programming—Pawn Stars is a staple—but occasionally makes good on its name with history-minded variants like Museum Men and Search for the Lost Giants.
Platforms: Apple TV, Fire TV, Roku
Restrictions: The "featured" section is your best bet for full episodes, though you can find a handful of other episodes that aren't behind the cable paywall elsewhere in the app. The number of free episodes varies by series.
Lifetime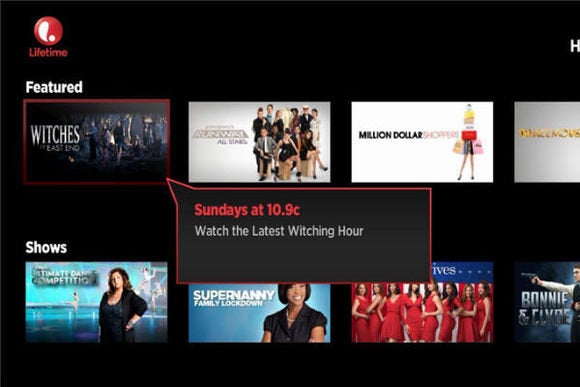 Lifetime subsists largely on reality shows such as Project Runway All Stars and True Tori, but a bunch of the network's made-for-TV movies are included as well.
Platforms: Apple TV, Fire TV, Roku
Restrictions: Most shows have are behind the paywall, so check the "featured" section first for full episodes. Those cheesy movies, however, are largely free to watch.
Food Network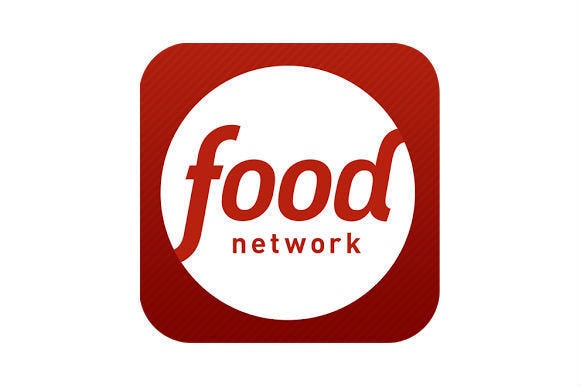 Get your celebrity chef/competitive cooking fix with shows like Beat Bobby Flay, Cutthroat Kitchen, and Sandwich King. For foodies, it could be the one app that makes Google's Nexus Player worthwhile.
Platforms: Android TV
Restrictions: Most older episodes are behind a cable paywall, but many shows have a few of their most recent episodes available for free.
Smithsonian Channel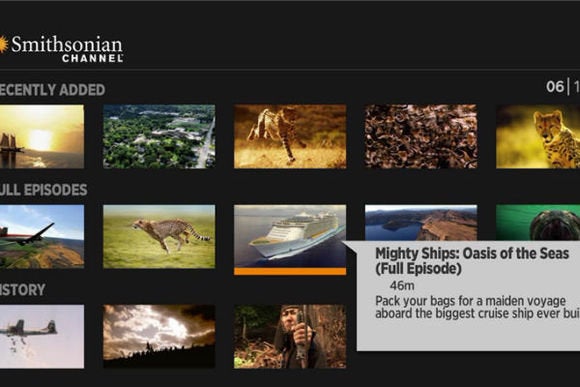 Compared to more popular TV networks, Smithsonian is extremely liberal about putting full episodes online, with specials like The King's Speech Revealed, When Lions Attack, and Secrets: Easter Island.
Restrictions: None
Keep in mind that this is only a list of networks with proper apps available on streaming TV devices. If you can access the desktop Web through a Chromebox, Chromecast, Apple AirPlay Mirroring or a Miracast dongle, your options for free streaming video expand dramatically. But that's a topic for a future column.
Note: When you purchase something after clicking links in our articles, we may earn a small commission. Read our affiliate link policy for more details.