At a Glance
Expert's Rating
Pros
Wi-Fi audio streaming to your amp or powered speakers
Bluetooth streaming (with aptX support)
Much less expensive than a Sonos Connect
Occasional operational glitches
Cons
No aux analog input
Occasional operational glitches
Slow to stop and start playback
Our Verdict
The Phorus PR5 Receiver delivers excellent quality Wi-Fi music playback to any stereo from any mobile device, but response is slow and there are occasional operational glitches.
The $179 Phorus PR5 is a second-generation Play-Fi receiver that outputs directly to your existing stereo equipment (an amp, receiver, or powered speakers) rather than incorporating speakers of its own. It's a dead-ringer for its first-generation PR1 predecessor, but delivers improvements such as support for 5GHz networks and high-resolution audio files.
The PR5 proved a bit eccentric in set-up and operation. I had to switch to one of my 2.4GHz networks to get the mobile app to recognize it, and the power button tended to lock up after the unit was powered on for long periods. However, once up and running, props to DTS and Phorus.
Play-Fi audio streaming is infinitely better-sounding than any Bluetooth solution, including the one implemented on the PR5 to handle non Play-Fi devices. It compared quite well with the audio sent directly to a Focusrite Scarlett USB audio interface that I connected to the same Onkyo receiver and Boston Acoustics CR100 speakers. There was a minuscule loss of detail and perhaps just a hair of compression, but I had to strain to hear it. The PR5 and Play-Fi sound good. Let's leave it at that.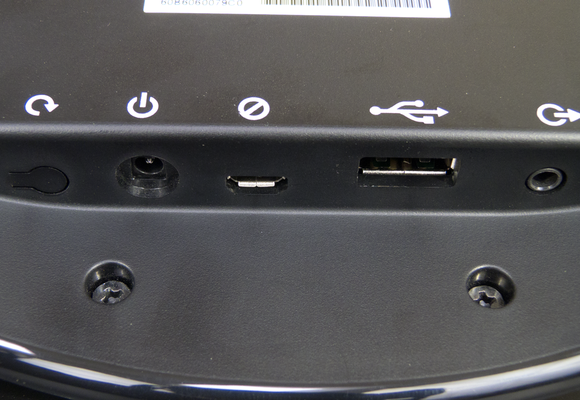 I had one more minor issue with the PR5: The one-foot, mini-stereo to dual RCA cord is too short for many cabling scenarios. As placement of the PR5 in relation to the router and intervening materials can affect performance, a three-footer, such as the included mini-stereo to mini-stereo cable, would be more appropriate. A six-footer would be even better.
The PR5 sports USB and mini-USB ports. The former is used for updating firmware as per Play-Fi spec, and you can charge your mobile devices with it. The latter is completely off-limits to the user. Ports that don't serve the user shouldn't be externalized.
The PR5 is a significant improvement over the PR1, and the Play-Fi audio-quality is top notch. The glitches gave it the feel of pre-production unit rather than a second iteration; but that said, if the product is left in my hands, I'll use it. The fact that it's about half the price of the Sonos Connect will tempt many buyers.
Note: This product was reviewed as part of a roundup. Click here for an in-depth introduction to DTS Play-Fi ecosystem, and links to other Play-Fi product reviews.