Streaming services such as Netflix and Amazon Prime excel at delivering on-demand video, but sometimes you don't want to pick from an endless list of movies and TV shows. You might not even care that much about what's on, provided it's palatable enough to play in the background while you're doing other things.
For this type of lean-back, passive viewing, you'll want a video app that has some kind of 'round-the-clock streaming element, so you can start watching with minimal effort. These types of apps have become more commonplace over the last couple years, so there's a good chance you'll find a few that match your interests. Here's a list of our favorites:
Pluto TV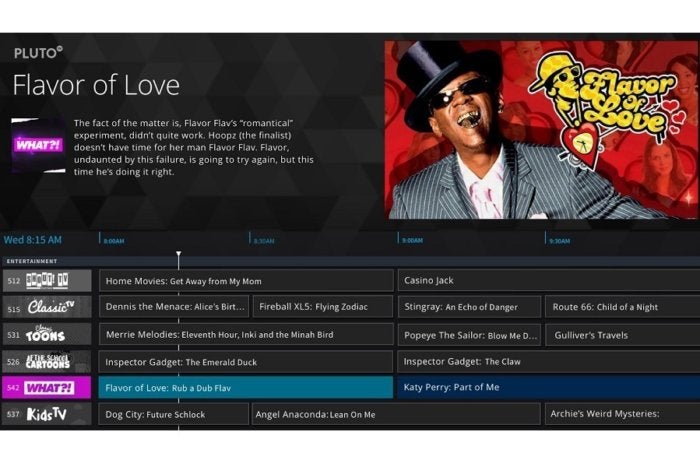 Pluto TV brings the channel-flipping experience of a cable-TV guide to internet videos. Some channels cover broad topics, such as gaming and extreme sports, while others come from specific media brands such as Newsy, The Onion, and Rocket Jump. There are even a few channels dedicated to classic movies.
TV platforms: Amazon Fire TV, Android TV, Apple TV, Chromecast, Roku, smart TVs (Sony, Samsung, Vizio)
CBS News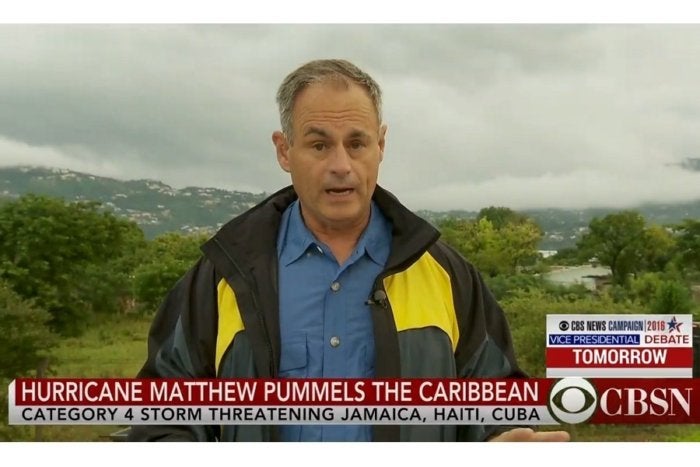 Just because you've cut cable TV doesn't mean you can't watch the news whenever you want. CBS News offers a 24-hour news "channel"—known as CBSN—on streaming devices, with anchored coverage during the day and live coverage of breaking news events. It feels a bit like cable news, yet it's refreshingly less sensational and partisan than the major networks.
TV platforms: Amazon Fire TV, Android TV, Apple TV, Roku, Xbox
Haystack.tv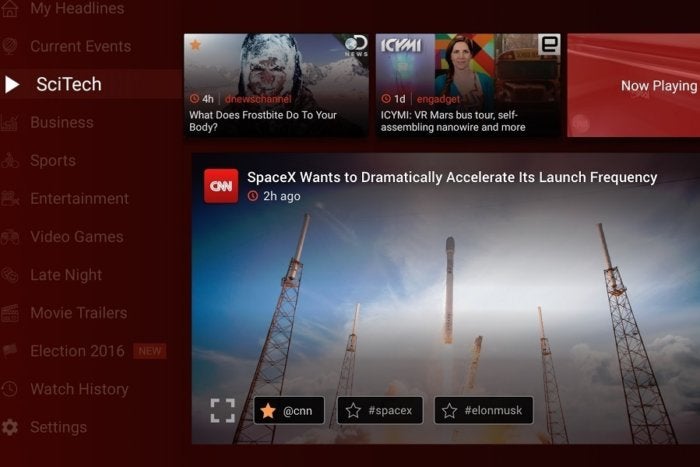 Haystack is a helpful way to catch up on news you care about. You start by picking some categories and topics of interest, and the app stitches together a personalized newscast with clips from major media brands such as CNN, Fox, and CBS, along with local news channels in certain markets. Once you've set it up, the video starts rolling as soon as you launch the app.
TV platforms: Amazon Fire TV, Android TV, Apple TV, Chromecast
WatchUp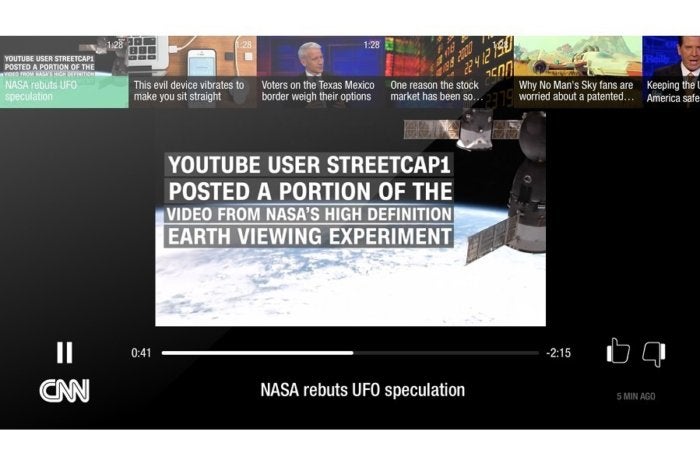 Similar to Haystack, WatchUp gives you a personalized newscast based on the topics and news sources you're interested in. But it also takes a page from Pandora, letting you tweak the algorithm with a thumbs-up or -down for each clip.
TV platforms: Amazon Fire TV, Apple TV, Chromecast, Wii U
Crackle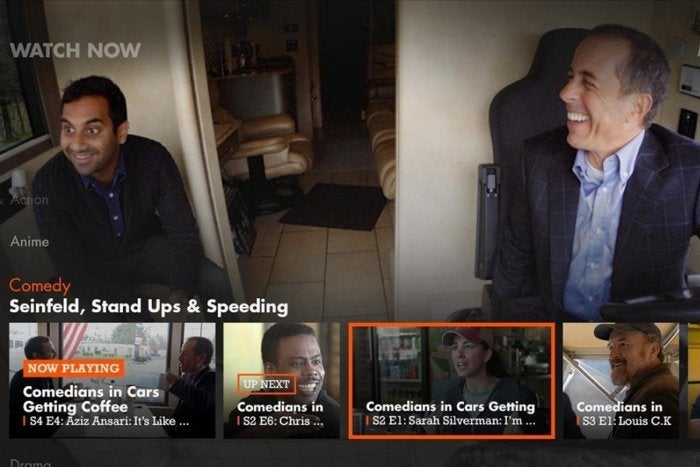 Think of Crackle's "Watch Now" section as the TV channel that's always showing mediocre old movies and TV shows. The selection isn't always intellectually stimulating, but it's easy to watch, with sections for comedy, drama, action, thrillers, fandom, anime, and sports. And if you don't like what's' on, you can easily skip to what's next in the lineup.
TV platforms: Amazon Fire TV, Android TV, Apple TV, Chromecast, Roku, Xbox, PlayStation, smart TVs (Sony, Samsung, LG, Vizio)
Weather Network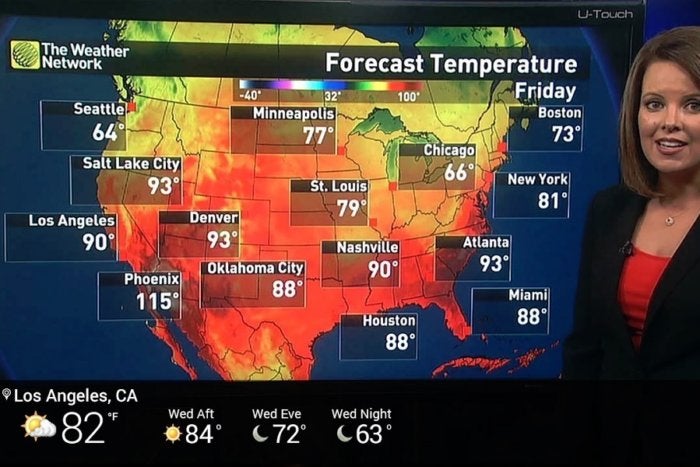 For weather junkies who miss The Weather Channel's storm videos and satellite images, The Weather Network has your streaming equivalent. The live video feed includes weather reports from around the country, along with local forecasts set to soothing music.
TV platforms: Amazon Fire TV, Android TV, Apple TV, Roku, Xbox, PlayStation, various smart TVs
Poker Central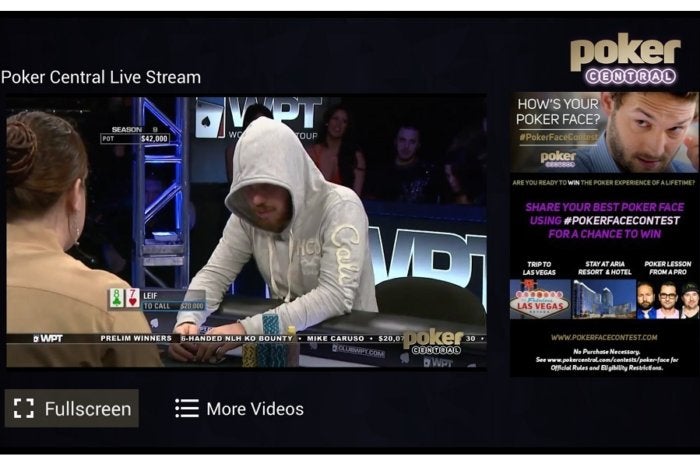 The Texas Hold 'Em craze wound down a while ago, but it's still oddly soothing to watch a bunch of grumpy dudes in Full Tilt windbreakers bluff their way to a stack of chips.
TV platforms: Amazon Fire TV, Apple TV, Roku, Xbox
Red Bull TV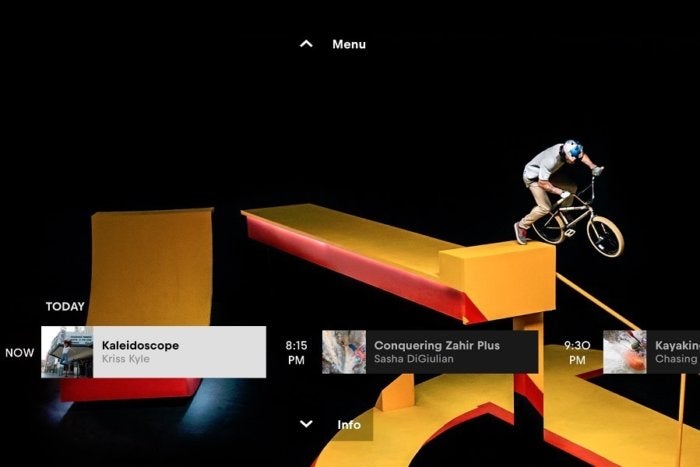 Extreme sports make for great entertainment when you don't know what else to watch. This 24/7 live channel features people jumping off cliffs in high-tech wingsuits, surfing gigantic waves, and racing wacky soapbox cars—with the occasional music video or short-form culture documentary thrown in to mix things up.
TV platforms: Amazon Fire TV, Android TV, Apple TV, Chromecast, Roku, PlayStation, Xbox, Samsung and LG smart TVs
Vevo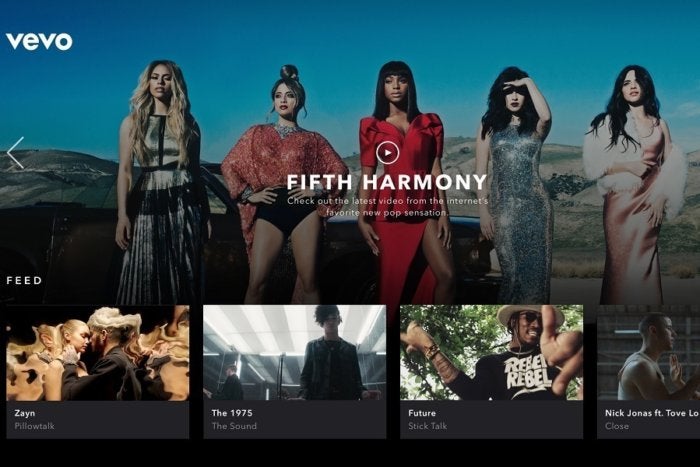 Forget MTV; Vevo is a more modern take on the music video channel. Create an account and pick some favorite artists—it's faster to do this via smartphone or web browser first—and you'll get a personalized playlist of music videos every time you open the app. Just scroll down to the "Feed" section and hit play.
TV platforms: Apple TV, Amazon Fire TV, Chromecast (other platforms do not include the feed)
Streaming-TV bundles (if you're willing to pay)
If these sources don't do the trick, you can always pay for a bundle of traditional TV channels in streaming form instead of going back to cable. Check out our guides to Sling TV, PlayStation Vue, and DirecTV Now to learn more about the offered channels, pricing, and features.
Sign up for Jared's Cord Cutter Weekly newsletter to get this column and other cord-cutting news, insights, and deals delivered to your inbox.