Online TV viewers who like Scripps Networks' channels such as DIY Network, the Food Network, HGTV, and the Travel Channel will be able to see them on Dish Network's planned over-the-top TV service. Slated for rollout by the end of 2014, the Dish OTT service will be aimed at "cord cutters, cord nevers and what we call cord haters," said Adam Lowy, Dish's GM of Interactive and Advanced TV. Cable TV insiders expect the service to have between 20 to 30 channels, and to cost around $30/month. That's a price that Dish hopes will be attractive to non-subscribers, but that won't eat into its existing satellite subscriber base.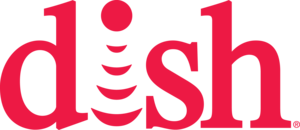 This program deal is part of a multi-year contract renewal between Dish and Scripps Networks. It grants Dish "over-the-top (OTT) multi-stream rights for live and Video-on-Demand content" from Scripps, according to a Dish Network news release. "The agreement also expands DISH's distribution of authenticated live and Video-on-Demand Scripps Networks programming on Internet-connected devices."
Both Dish and Scripps Networks executives are crowing about the new deal, which follows Viacom's recent decision to allow 20 of its channels—including Comedy Central and MTV—to be carried on Sony's upcoming online TV service.
"We are committed to making our lifestyle content available to consumers wherever and whenever they want it," said Kenneth W. Lowe, Scripps Networks Interactive's chairman, president and CEO. "This first-of-its-kind OTT deal for Scripps Networks Interactive enables us to reach even more people through Dish's innovative services."
As we predicted, the Viacom/Sony deal is spurring formerly cable/satellite-only TV channels onto streaming OTT services. All that remains to be seen is whether this movement remains leisurely, or turns into a stampede as other TV content producers try to keep up. TechHive's latest prediction: One day, all TV channels that are popular on cable and satellite will be available for streaming, albeit through some form of paid OTT service. Stay tuned!