Earlier this summer, it seemed certain that Google was on the verge of purchasing Twitch, the leading site for streaming live video game footage from your computer, PlayStation 4, Xbox One, or even mobile device.
That prospective deal made a lot of sense to all involved: Google owns YouTube, which is a perfect complement to Twitch, and the deal would give Google a better presence with live-streaming in all categories. Also, Google is a gargantuan Internet technology company—Twitch would have a comfortable home there even without YouTube anchoring its video efforts.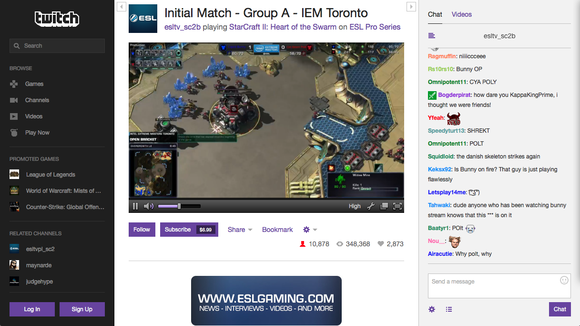 Instead, it was announced in August that Amazon had purchased Twitch for $970 million in cash, with stock options likely pushing the deal well past the $1 billion mark. On the surface, the perks here don't seem quite as obvious. What benefit could Amazon reap from Twitch aside from ad revenue, subscription fees, and continued growth? We decided to dig a little bit deeper and explore some of the scenarios that make Twitch an appealing new addition to the Amazon family.
Scenario 1: Make gobs and gobs of money
This isn't a bad goal for any company, and Amazon can afford to expand its reach by buying already-successful companies and letting them continue to do their thing. Twitch doesn't disclose its income, but is said to be making tens of millions of dollars each year—and its viewership is skyrocketing, with more than 55 million unique viewers watching some 15 billion minutes of content in July alone.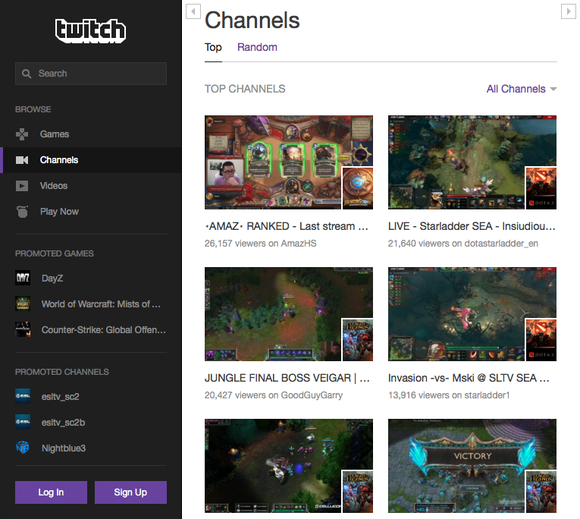 While that annual revenue estimate is but a fraction of the total purchase price, Amazon surely sees upside in a website that's growing exponentially, and video games aren't about to fall off the map either. Remember when people poked fun at Google for buying YouTube for $1.65 billion in stock in 2006? Yeah, we imagine that worked out pretty well.
Simply buying a company for the sake of it doesn't really seem like Amazon's thing, however. Amazon usually snags complementary retailers and services (Zappos, IMDb, Goodreads, etc.) that the company can integrate into its own efforts. So while there's surely money to be made, it doesn't seem like enough reason for Amazon to make such a massive acquisition—although Amazon Web Services will help Twitch continue to grow in scale with less fear of snags.
Scenario 2: Integrate Twitch into Amazon
Amazon sells lots and lots of video games—physical console and handheld games, downloadable PC games, and scads of Kindle Fire and Fire Phone games. The site also sells hardware, peripherals, and all manner of related merchandise. So wouldn't it be cool if you looked up a game on Amazon and the site pointed you towards relevant livestreams so you can see the game for yourself?
Maybe. But that sounds like a minefield with limited upside. Twitch streamers are in the business of entertainment, and they can be brash and vulgar at times; you don't want grandma stumbling upon explicit content when shopping for junior.
Beyond that, what's to stop you from entering a stream that's packed with spoilers for the game you wanted to play? What about copyright violation issues? Amazon is probably better off sticking with vetted trailers for its retail business. The prospect of hosting exclusive, "official" pre-release streams to drive game pre-orders doesn't sound like a bad idea, however.
Still, while Twitch specializes in gaming, Amazon has just acquired a livestreaming juggernaut—and the Twitch tech could be tapped to stream all kinds of live entertainment to Amazon devices in the home or on the go. Video games made Twitch huge, but now it has the capability to deliver live video of any sort, and Amazon's hulking web infrastructure can handle it.
Scenario 3: Make a big splash in the gaming world
The Fire TV didn't exactly light up the world of gaming as a cheap microconsole, but Amazon has been making serious moves in the video game world. In February, it acquired Double Helix, the developer of Killer Instinct on Xbox One, and then in April, noted game designers Kim Swift (Portal) and Clint Hocking (Far Cry 2) both joined Amazon Game Studios. Surely Amazon aims to tap into that talent to create original games.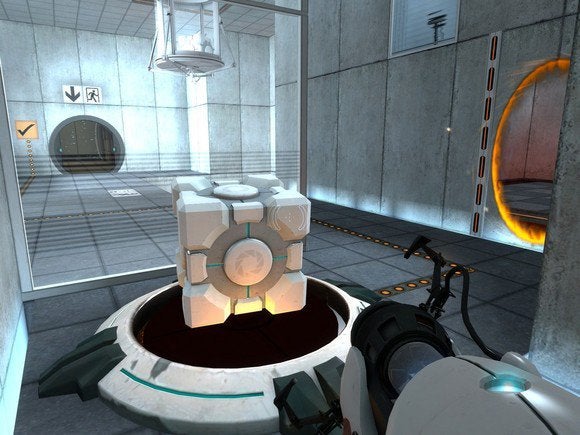 Where does Twitch fit into this? Not only does Twitch provide a great service that Amazon can use to promote its own games, but perhaps just as importantly, it's a great brand. For many gamers, Twitch is the way they find out about new games, build community with like-minded players, and immerse themselves in the culture. Amazon could tap that brand to further its own game creation efforts, whether it's a means of reaching players or simply benefitting from the name recognition.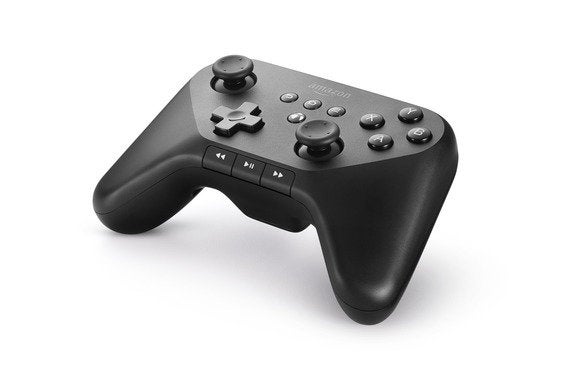 What if the next Fire TV is designed to be more of a gaming console—a bundled controller would be a nice start—with original games and Twitch streaming available from the outset? Maybe Amazon has even more cool gadgets and tech in the works, like with the Fire Phone, which could be used to create the kind of unique games that creative talent can really tap into. Twitch's brand power could be essential in reaching entrenched gaming fans and turn them onto something new.
Scenario 4: What about interactive streaming games?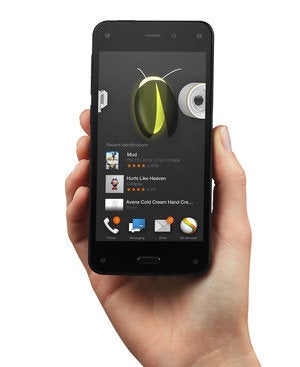 OnLive jump-started the conversation on cloud-powered gaming—that is, playing a game on nearly any device over the Internet while a remote server somewhere actually powers the software. That way, you don't need powerful hardware, just something with a screen and a connection. And Sony dropped $380 million on Gaikai to power its PlayStation Now service, which streams older games over the cloud to newer consoles and other devices.
Perhaps both the brand power and tech of Twitch could be used to realize Amazon's own ambitions for cloud-powered gaming, which would allow it to keep the Fire TV as a cheap, modestly-equipped little box, but still give it the capability to stream big, AAA-style PC games that you can play on your TV—or even a Fire Phone or Kindle Fire tablet. That seems like the kind of move that would make a ton of sense for Amazon as company that favors low-priced, accessible consumer tech.
And really, all four of these proposed implementations have real benefit to Amazon, large or small—short-term or in the future. Google and YouTube might have been a more obvious destination for Twitch to continue in its current form, but Amazon might have bigger, more ambitious plans for the streaming service. That could have tipped the scales in its favor.