The bigger the ship, the slower it is to turn, and Samsung is a really, really big ship. The massive company makes everything from smartphones and tablet to appliances and TVs—if you suddenly decided to upgrade everything in your home that has a power cable, chances are you could replace a good 90 percent of it with stuff made by Samsung.
But nobody would ever do that. People buy things—especially bigger things—as they need them, and they get what works for them, not just whatever has their favorite brand name stamped on it. And for the nascent Internet of Things market to really get huge, things have to work together. That's the promise behind new platforms like Apple's HomeKit and Google's Nest Developer Program.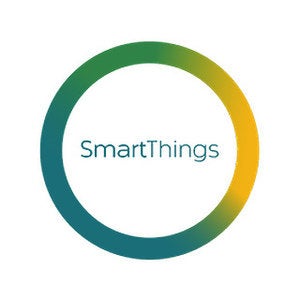 Samsung announced on Thursday its plans to acquire SmartThings, which will continue to operate independently but also become part of Samsung's Open Innovation Center. The OIC is a collection of startups that Samsung has partnered with, invested in, acquired, or added to the Samsung Accelerator, and together they work on cutting-edge, innovative ideas to bring to future Samsung products. SmartThings is a open platform for smart home devices, centered around a hub and a single mobile app. The $99 hub supports multiple wireless protocols, so it can control sensors, switches, and gadgets from several companies and platforms, even if the various connected devices wouldn't work together out of the box.
Samsung's Smart Home strategy
Earlier this year, Samsung announced Samsung Smart Home, an integrated platform for controlling Samsung-branded appliances through a single app. But using one app to talk to both your Samsung refrigerator and your Samsung washing machine isn't exactly cutting-edge innovation—it's kind of the bare minimum. So hopefully the SmartThings acquisition will show that Samsung is serious about creating a connected home platform that can still work seamlessly even if you're not slavishly loyal to just one brand.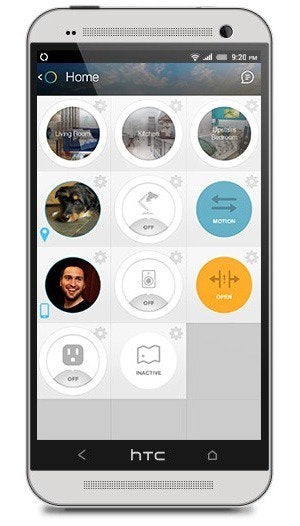 In a blog post, SmartThings CEO Alex Hawkinson wrote, "While we remain operationally independent, joining forces with Samsung will enable us to support all of the leading smartphone vendors, devices, and applications; expand our base of developers and enhance the tools and programs that they rely on; and help many more people around the world easily control and monitor their homes using SmartThings." He also claimed that Samsung "fully supports" SmartThing's vision of a "totally open smart home platform that brings together third-party developers, device makers, and consumers."
As of today, the SmartThings platform supports more than 1,000 devices, and that number should continue to rise even if the new devices aren't made by Samsung. "We are committed to maintaining SmartThings' open platform," said David Eun, head of the OIC, in a statement. To compete with developer-friendly smart home platforms like HomeKit and the Nest Developer Program, it seems that openness will be key.