It's no secret that the movie business has long been a men's club, but it doesn't have to be that way. These 10 films, currently streaming on Netflix, show that great things can happen when men and women work together to create more opportunities for women behind the scenes and in front of the camera. And adding some truly interesting female characters never hurts, either. In fact, we found so many performances worth celebrating that there's a bonus list of 10 more girl-power films at the bottom.
Amelie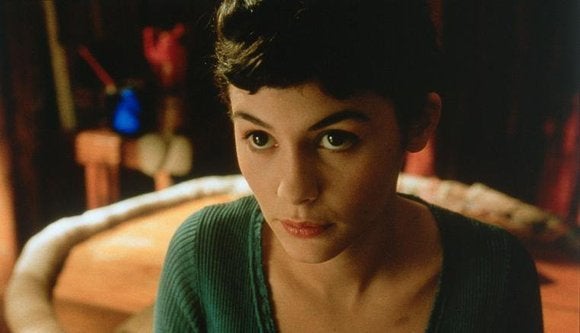 ★★★★★
Director Jean-Pierre Jeunet abandoned the dark views of his previous features for this funny and affecting story of a beautiful waif, Amelie (Audrey Tautou), who understands how to appreciate the little things in life and uses her gifts to do good deeds for others—and not not just regular good deeds, but fun good deeds. The movie is deliberately, outlandishly sweet and unrealistic, and it embraces cartoon logic, which isn't surprising given Jeunet's prior work in animation. Ms. Tautou is a large part of the movie's success, using her huge eyes and smile like magic wands, effortlessly charming and beguiling her way through the story. The movie was a sizable hit for a French-language film, and earned five Oscar nominations. Amelie became a guilty pleasure for a while, since its generally positive attitude was too goody-two-shoes for many, and resulted in some nasty backlash. But now enough time has passed that it can be enjoyed above ground once again.
Ella Enchanted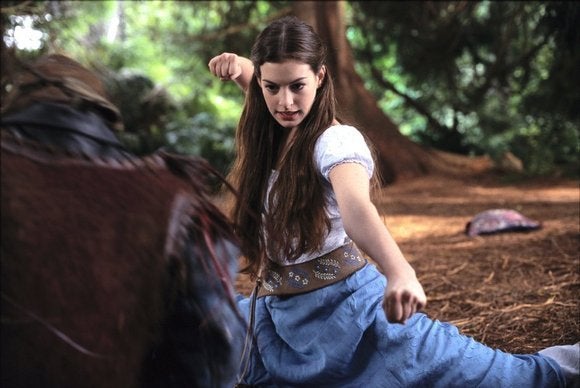 ★★★★☆
Lovely Anne Hathaway brings her special blend of endearing charm and self-effacing comedy to her role as Ella, who in the kingdom of Frell, receives the "gift" of obedience from a bizarre fairy. Unfortunately, this gift requires Ella to do anything anyone tells her to do. She falls in love with the local prince (Hugh Dancy), but unfortunately, the bad guys decide to use her gift to get her to kill him. The clever, fast-paced Ella Enchanted (2004) is filled will irreverent jokes and references to the modern world, even if it races toward a rather conventional ending. The funny cast includes Cary Elwes as the bad guy, Steve Coogan as the voice of a snake, Lucy Punch as a nasty stepsister, Minnie Driver and Vivica A. Fox as fairies, and Eric Idle as the narrator. Hathaway, who won an Oscar for singing in Les Miserables, performs several songs here including Queen's "Somebody to Love."
Fish Tank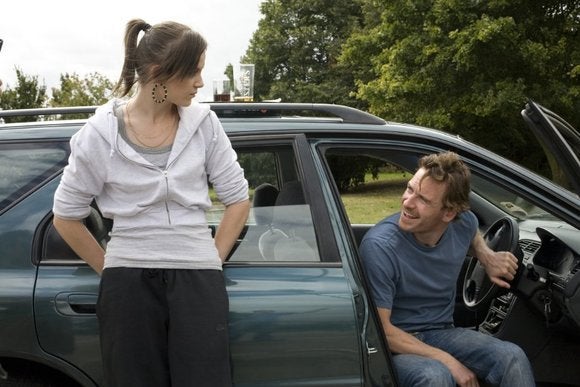 ★★★★☆
British director Andrea Arnold won an Oscar for Best Live Action Short for Wasp (2003). That led to a terrific feature directorial debut, Red Road (2006), and then the even better second film, Fish Tank (2009). Arnold is a quiet observer and a follower, and she's not afraid of squalid conditions and dire circumstances. Fish Tank focuses on Mia (Katie Jarvis), who lives in cruddy housing projects outside of London. To get by she affects a tough exterior while finding private places to practice her hip-hop dancing. Her cougar mom (Kierston Wareing) invites a new boyfriend, Connor (Michael Fassbender), over. Mia initially reacts with disdain until she's entranced by Connor's shirtless, chiseled torso, which leads to even more dangerous situations. Arnold confidently lets her story occasionally drift into side tracks and detours, such as Mia's fascination with freeing a chained-up horse. If only freedom were so easy.
Freaky Friday (2003)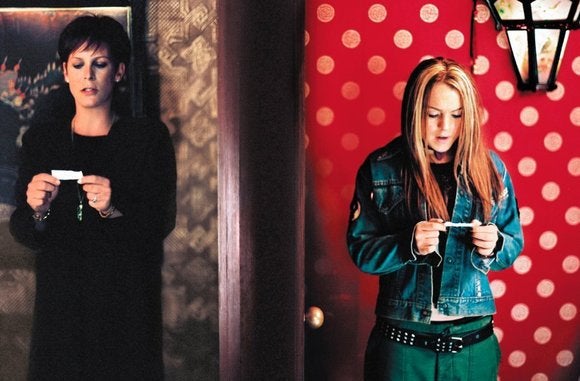 ★★★☆☆
Based on Mary Rodgers' 1972 novel, and also on Disney's 1976 film starring Jodie Foster and Barbara Harris, Freaky Friday (2003) basically stems from the inability of mothers and daughters to understand one another. Mom Tess (Jamie Lee Curtis) is getting remarried and juggling a high-stress job, and daughter Anna (Lindsay Lohan) deals with high school, the stress of a possible new boyfriend, and a cool little rock band. When they somehow swap bodies (after a meal in a Chinese restaurant), even the most basic of tasks becomes impossible. Director Mark Waters, who would go on to work with Lohan again in the black comedy Mean Girls (also on Netflix), lays on the slapstick a bit too thick, in an obvious effort to pander to young audiences. But when the actors are allowed to act, the movie really clicks and works in a sweet, amiable way. Forget about Lohan's tabloid troubles and enjoy her when she was an up-and-coming talent.
Gentlemen Prefer Blondes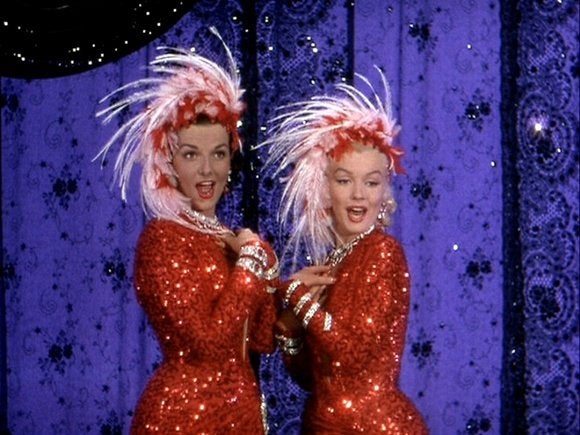 ★★★★★
Director Howard Hawks could apparently do any genre; he excelled at comedies, Westerns, detective films, adventure films, and just about anything else. Gentlemen Prefer Blondes (1953) was one of his few musicals, and he reportedly had help directing the actual musical numbers themselves, but the rest of the comedy is pure Hawks. Marilyn Monroe and Jane Russell play the blonde and brunette who board a cruise ship looking for diamonds and luxury. They are superior examples of women ("Those girls couldn't drown") while the men on board are decidedly inferior. Hawks keeps everything heightened, perverse, and gaudy, and the absurdity just grows ever more delicious. It's based loosely on Anita Loos's series of stories, published in 1925.
Jackie Brown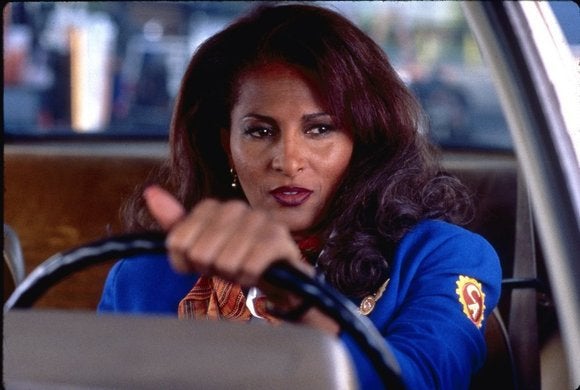 ★★★★★
The long-awaited follow-up to Quentin Tarantino's landmark Pulp Fiction (also on Netflix), Jackie Brown (1997) did not have the same kind of impact, but in its quiet way, it has emerged as perhaps the best of his films, and certainly the most human. Based on Elmore Leonard's 1992 novel Rum Punch, the story focuses on middle-aged airline stewardess Jackie Brown (Pam Grier), who smuggles drugs on a fourth-rate Mexican airline. When she's caught, her bail bondsman, Max Cherry (Robert Forster, in an Oscar-nominated performance) falls for her, and they plot to double-cross drug dealer Ordell Robbie (Samuel L. Jackson) and narcotics agent Ray Nicolette (Michael Keaton). Robert De Niro is excellent as the slow-witted ex-con Louis Gara, and Bridget Fonda is very funny as surfer girl Melanie. Tarantino was a fan of Grier's 1970s exploitation films and changed Leonard's original character "Jackie Burke" to fit Grier's talents; sadly, she was denied an Oscar nomination. Her frequent costar in those old films, Sid Haig, appears here as a judge.
Nymphomaniac: Volume I
★★★★☆
Nymphomaniac: Volume II
★★★☆☆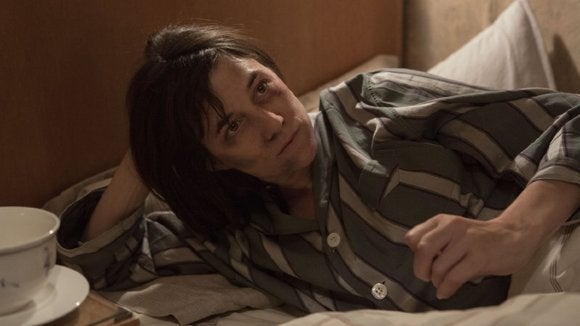 Lars von Trier's new shocker was released in theaters in two segments— Nymphomaniac: Volume I (2014) and Nymphomaniac: Volume II (2014)—each running about two hours, and both are now on Netflix. A kindly older man, Seligman (Stellan Skarsgard), finds a battered woman, Joe (Charlotte Gainsbourg), and brings her home. As she regains her health, she begins to tell stories about her nymphomania, mainly surrounding Jerome (Shia LaBeouf), while Seligman asks questions. For a long time, and for the entire first movie, it appears that von Trier's compassion and curiosity is actually outweighing his usual cruelty; he focuses on sanctuary and understanding. But as Volume II gets underway, it becomes apparent that not much has changed. Nonetheless, there are some incredible moments here, including a darkly funny scene with Uma Thurman, and Jamie Bell as a mysterious inflictor of sexual torture.
Sabrina (1954)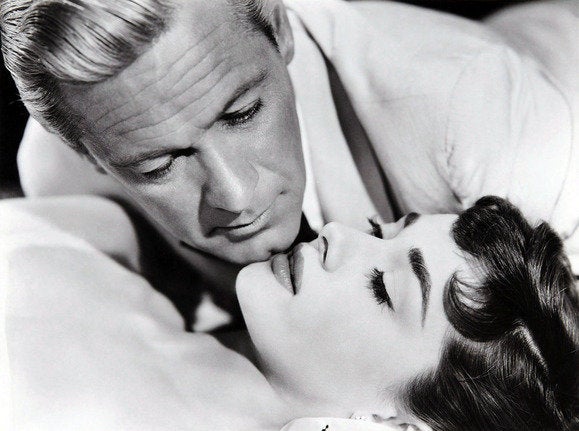 ★★★☆☆
The one and only Audrey Hepburn stars in one of her dreamiest roles, as Sabrina, a poor chauffeur's daughter who watches glamorous family parties from above the garage, and especially has eyes for the wealthy young playboy David Larabee (William Holden). She goes to cooking school in Paris and returns a glamorous young lady, and finally catches David's eye. But David's older brother Linus (Humphrey Bogart) wishes to keep David away from her, because David is to be married as part of a lucrative family merger. Sabrina (1954) was one of Billy Wilder's more popular movies, and though it's hard to root for Sabrina to wind up with either David or Linus, the movie is still winningly witty and charming. Wilder, Ernest Lehman, and Samuel A. Taylor adapted the screenplay from Taylor's play. A forgettable remake was released in 1995.
Short Term 12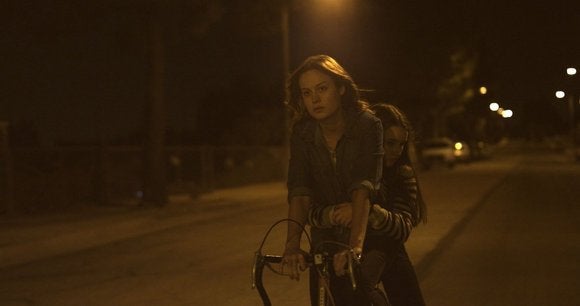 ★★★★☆
Destin Cretton's Short Term 12 (2013) is set at a foster care facility, but it's not one of those depressing movies about Weighty Social Issues, nor is it a dopey feel-good movie. Rather, it's a strong, superb character drama centered on counselor Grace, played by Brie Larson (The Spectacular Now, Don Jon) in a soulful, resounding performance. She finds herself drawn to a new girl, Jayden (Kaitlyn Dever), and sees signs of possible abuse. Worse, she has discovered that she's pregnant and doesn't know how to feel about bringing a baby into this world. But if the movie starts to sound dreary, rest easy in the knowledge that it starts off with a very funny story about poopy pants, and very nicely balances moments of lightness, empathy, and celebrations of the powers of creativity, within the drama. John Gallagher Jr., Rami Malek, and Stephanie Beatriz costar.
Spice World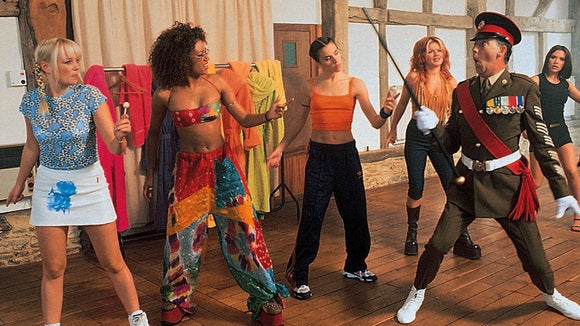 ★★★☆☆
Spice World (1997) was made quickly to cash in on the popularity of the Spice Girls in the late 1990s, but A Hard Day's Night was made under similar circumstances to cash in on the popularity of the Beatles, so who's to judge? Spice World, of course, received mostly bad reviews, but it's a quite clever satire of the entire music business and the packaging of pop stars. The Spice Girls themselves are cute and funny and seem perfectly game for anything. The movie even makes fun of itself and the audience. Richard E. Grant is hilarious as the girls' manager, and Roger Moore (James Bond) plays the head of the record label. Elvis Costello, Bob Geldof, and Meat Loaf appear in cameos. The older the movie gets, the more its cult appeal may rise, and someday it may even belong on a double bill with the infamous Monkees film Head (1968).
10 more films with strong female characters