A clever take on the keyless-entry smart lock, the new Shepherd Lock from PassiveBolt not only unlocks your door with a tap on the keyhole, it'll also send you a notification and sound an alarm if an intruder tries to pick the lock.
Making its debut this week at CES, the Shepherd Lock is a retrofit-style smart lock that you can install onto your existing lockset, allowing you to keep your deadbolt and keys.
Once installed, the Bluetooth-enabled Shepherd Lock detects when your phone is in range and lets you unlock your door by simply tapping on the exterior keyhole, essentially turning it into a capacitive touch sensor.
Besides locking and unlocking your door, the Shepherd Lock also uses "enhanced" sensors and artificial intelligence to detect if someone is trying to pick the lock. If the Shepherd Lock thinks the lock is being tampered with, it can fire off a mobile alert, freeze the deadbolt in its locked position, and even sound a built-in alarm.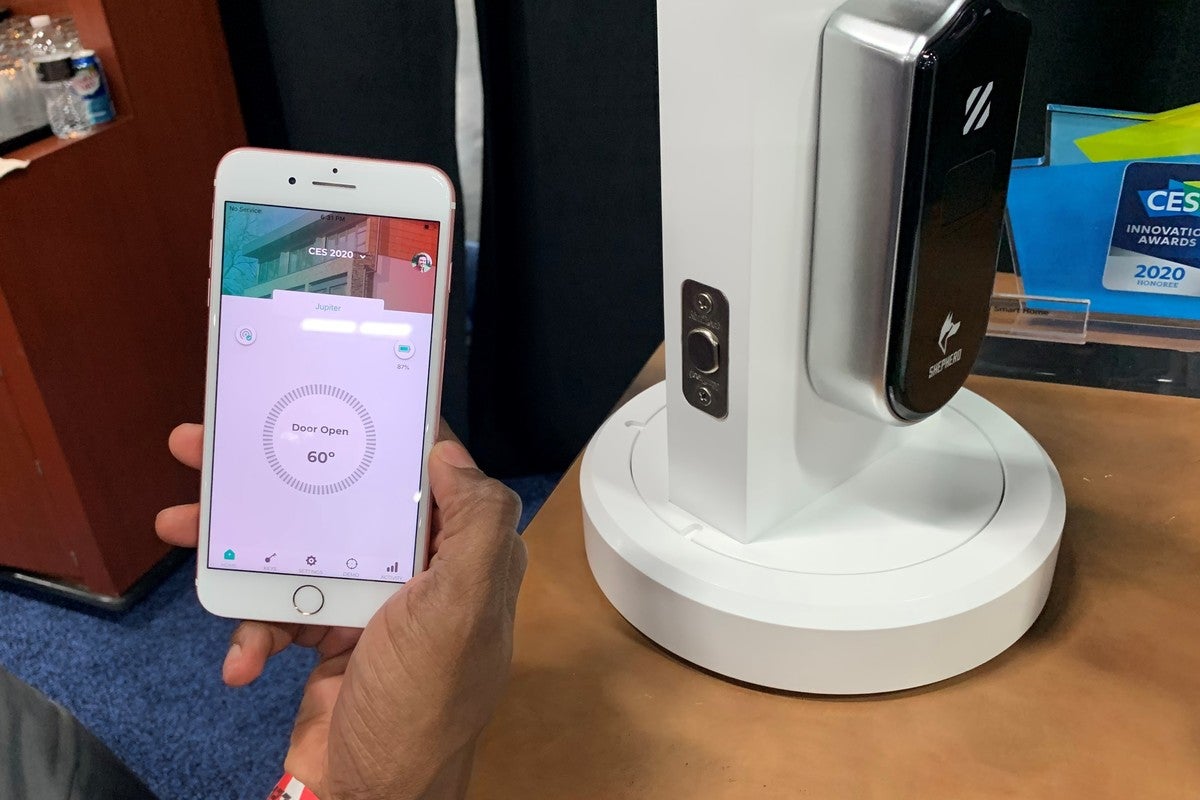 The Shepherd Lock's sensors allow it to detect whether the door is open without the need for magnets on your door frame, while its iOS/Android app lets you share keys with guests as well as keep an eye on who's coming and going.
Powered by four AA batteries (which should keep the lock running for up to a year), the Shepherd Lock boasts Zigbee and Z-Wave radios, and it can also connect to Wi-Fi via a wireless bridge. Alexa and Google Assistant support are also part of the package.
Look for the Shepherd Lock to go on sale in March for $249.