At a Glance
Expert's Rating
Pros
No separate remote necessary for TV volume and power
Zippy interface with some much-improved apps
4K HDR on the cheap
Cons
Voice control features are inferior to other platforms
Interface could use some fresh ideas for content discovery
Advertisement takes up almost half the home screen
Our Verdict
Roku's mid-range streamer gets even better, with TV controls, voice recognition, and 4K HDR video.
Price When Reviewed
$69.99
Best Prices Today: Roku Streaming Stick+
Perhaps it's a testament to Roku's solid hardware and simple software that one of the best streaming players you can buy in 2019 is one that came out more than two years ago (you can read our original review here).
That would be the Roku Streaming Stick+, a 4K HDR device that debuted at $70 in 2017 but now sells for less than $50. Despite its age, this streaming dongle still feels plenty fast, partly because of Roku's software efficiencies, and partly because Roku hasn't updated the chipset in any of its subsequent models. And as always, the Roku platform is easy to use, has a great app selection, and makes a point of highlighting free content to watch.
This review is part of TechHive's coverage of the best media streaming devices.

Click that link to read reviews of competing products, along with a buyer's guide to the features you should consider when shopping.
The Roku experience remains familiar—maybe a little too familiar, as rival platforms take fresher approaches to content discovery and voice control—but if you don't mind Roku's less-ambitious approach, the Streaming Stick+ is the best device in the company's lineup.
Two sticks enter, one stick leaves
Roku previously sold two streaming dongles: The Roku Streaming Stick was a 1080p device, while the Streaming Stick+ supports 4K HDR. As of 2019, Roku has discontinued the cheaper version, leaving the Roku Express and Express+ to occupy the low-end of the company's lineup.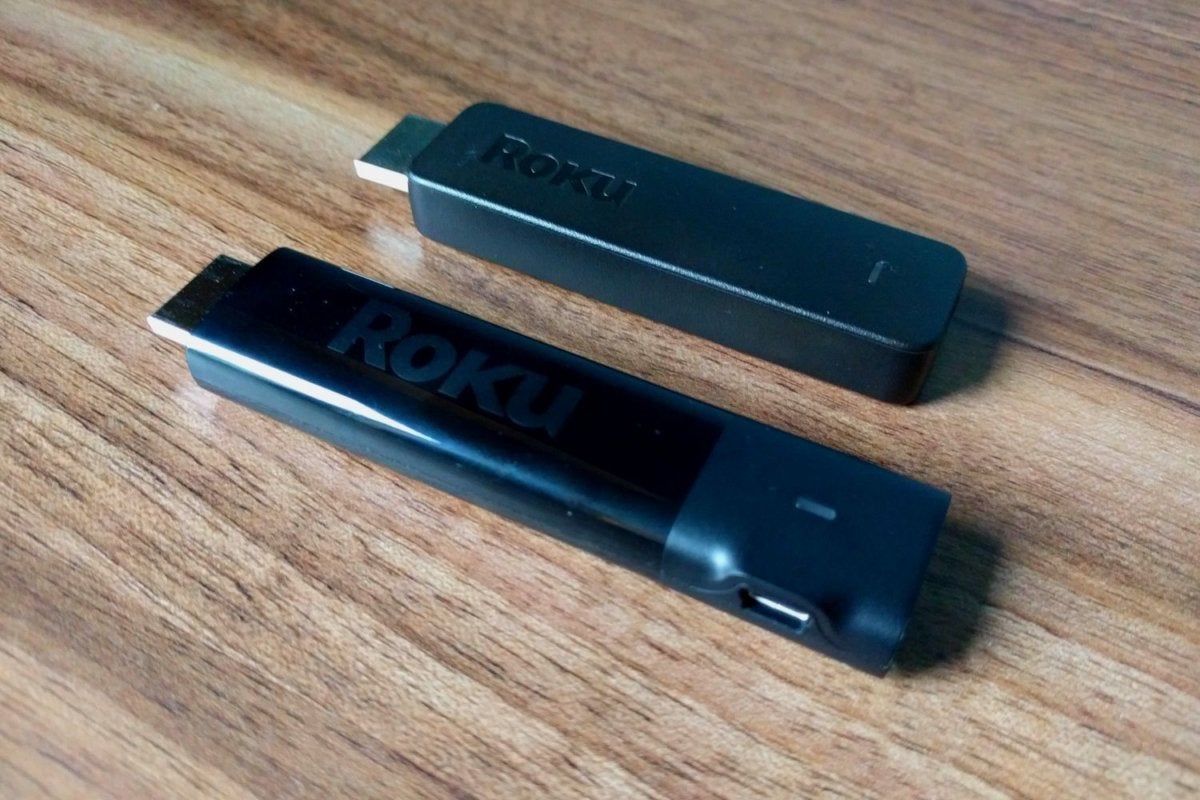 As with previous Roku Streaming Sticks, the Stick+ connects directly to a television via HDMI, drawing power from either the television's USB port—most newer TVs support this—or an outlet. Roku doesn't include an HDMI extension cable in the box, but will send one for free if your TV's HDMI port doesn't have enough clearance around it.
Mentioned in this article
Amazon Fire TV Stick with Alexa Voice Remote (2016)
Price When Reviewed:
$39.99
Apps generally take a few seconds to load across the board, and while frame rates do tend to drop below a smooth 60 frames per second in some apps, it's rare to run into any outright freezing or other navigational hang-ups.
While some of Roku's cheaper models use the aging 802.11n Wi-Fi standard, the Streaming Stick+ supports dual-band 802.11ac. This allows for longer range and faster speeds over the 5GHz frequency band with a compatible router. (Of course, the device will fall back to 802.11n if that's all your router is capable of).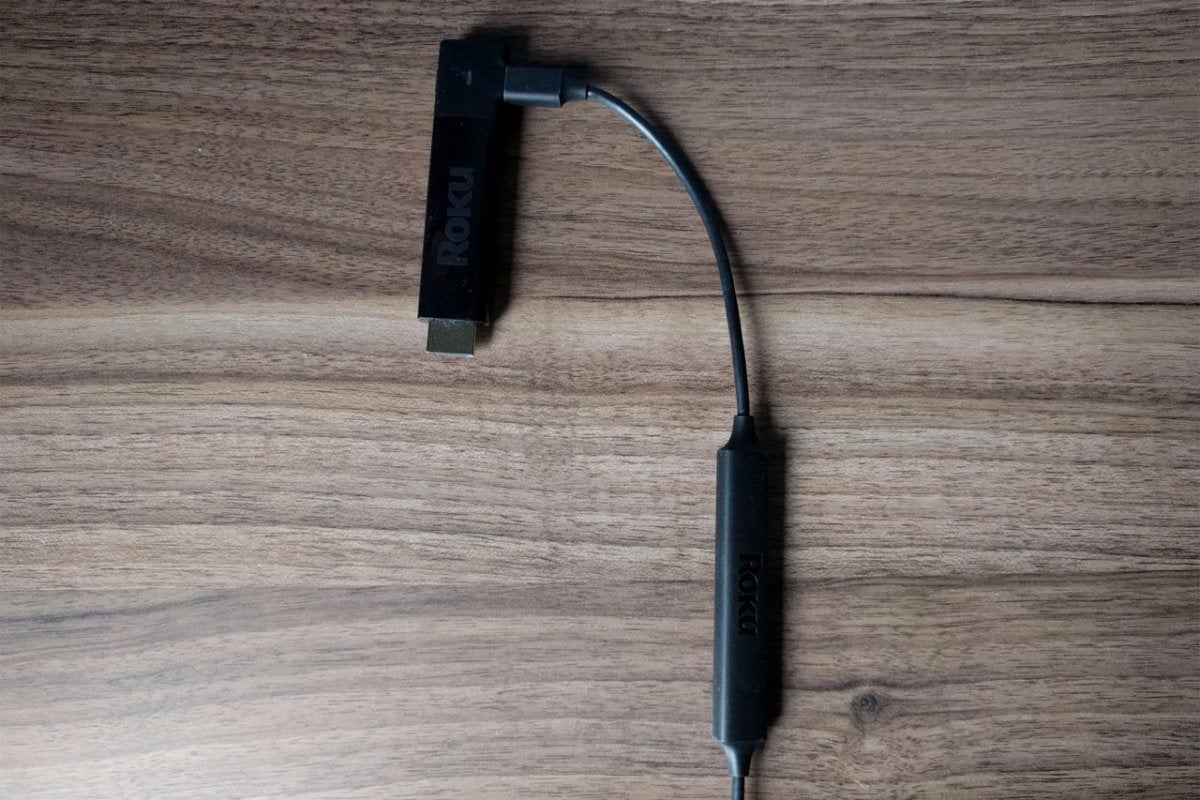 One area where the Roku Streaming Stick+ is starting to show signs of age is its 4K HDR format support. Unlike the newer Apple TV 4K and Amazon Fire TV Stick 4K, the Roku Streaming Stick+ only supports HDR10. Without Dolby Vision or HDR10+ support, you won't get any scene-by-scene color adjustments while watching HDR content that works with those formats. This might be something only videophiles will notice, but it remains a problem for the entire Roku player lineup, including the pricier Roku Ultra box.
Remote revelations
The remote control was one of the Roku Streaming Stick+'s main attractions when it launched in 2017, as it included volume buttons and a power button for TV controls, along with the voice search that Roku had previously relegated to its most expensive players. The 2019 model now includes a mute button as well.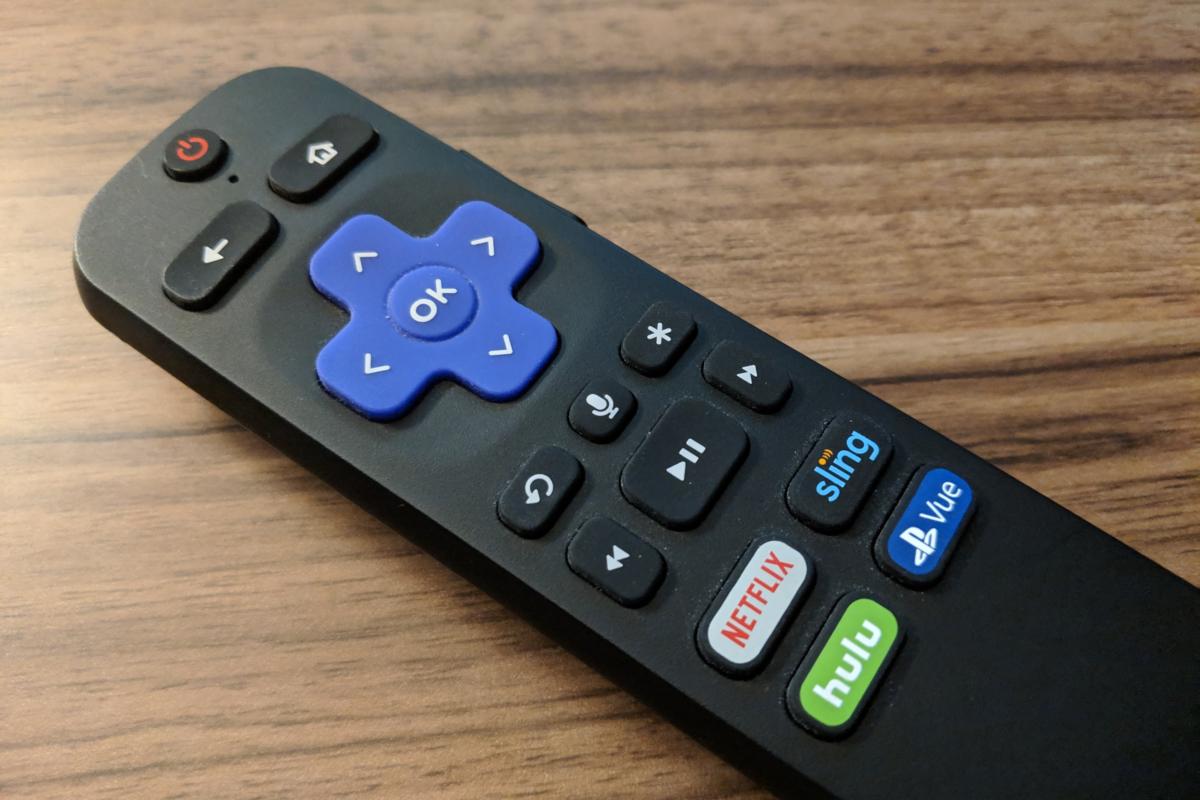 These TV controls are now commonplace among streaming players (the Roku Express being a notable exception), but Roku still does a good job with them. During setup, Roku automatically detects the model of television it's plugged into, and will attempt to mute the volume using a series of TV codes until you confirm that the controls work. Roku got it right on the first attempt on three recent Vizio TVs and an eight-year-old Sharp TV, but there's no way to manually program the remote if Roku's setup doesn't work. (For that, there's still Sideclick.)
Mentioned in this article
Sideclick Universal Remote for Roku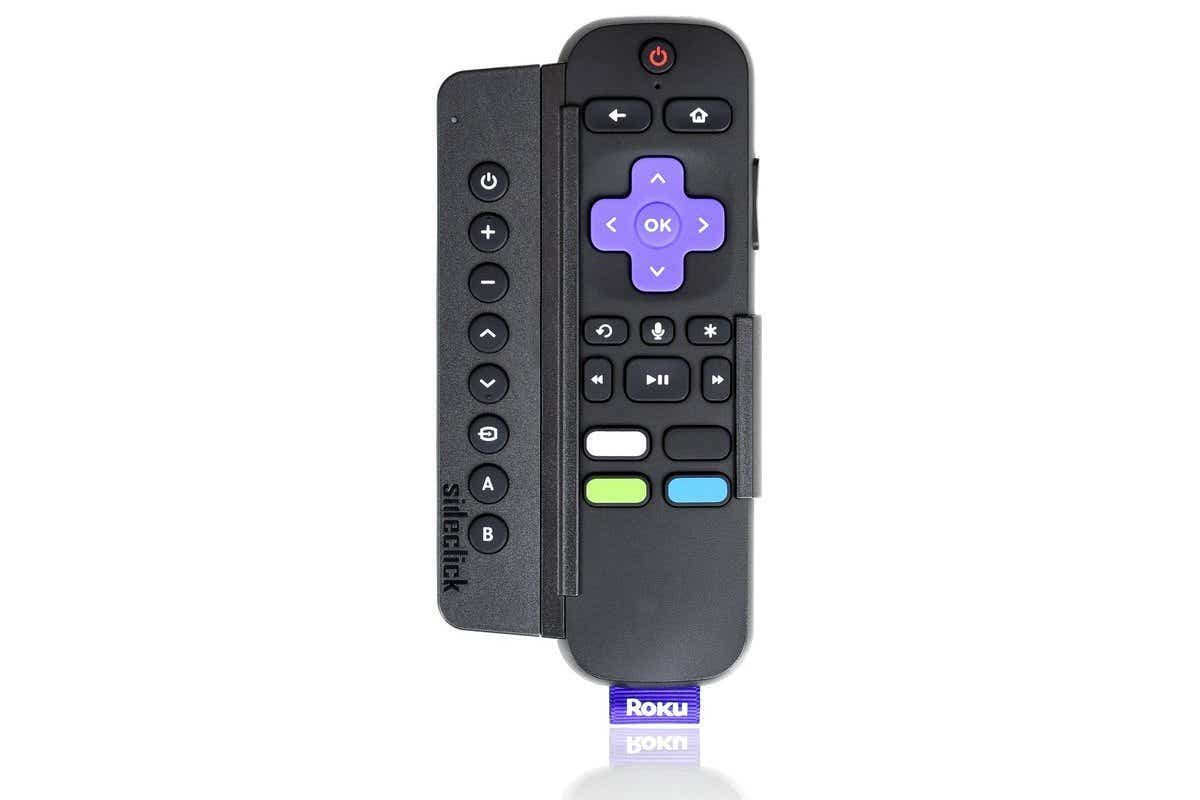 Price When Reviewed:
$29.99
Roku's voice controls aren't so forward-looking. Being able to quickly look up specific movies or shows by name is helpful, and Roku has steadily added new features such as genre search, but it's still behind other platforms in several ways.
For one thing, Roku doesn't support the kinds of sophisticated queries that Apple TV, Amazon Fire TV, and Android TV do. You can't launch live TV channels directly by voice or filter results with follow-up commands. Roku even fails to recognize some some seemingly basic requests, such as "Show me new releases."
Roku also hasn't fully committed to hands-free control, as Amazon and Google have on their respective streaming players. If you have an Amazon Echo or Google Home speaker, you can use voice commands to pause, rewind, fast forward, or launch apps. But you can't ask to play music or videos directly. Linking Amazon's and Google's speakers through their mobile apps is also a hassle, and you have to use clunky commands, such as "Hey Google, fast forward on Roku." These are the kinds of annoyances that might go away if Roku had a smart speaker of its own.
Clicking around with a remote is often more dependable than using voice commands anyway, but that's changing as Amazon Fire TV and Chromecast improve their hands-free voice controls and add deeper voice hooks into streaming services. Roku doesn't yet have a complete answer to those advancements.
Same old software (mostly)
On the software side, Roku takes a conservative approach of emphasizing individual apps over the content within them. If you want to watch something on Netflix, you'll most likely launch the Netflix app. Same goes with other services such as Disney+, Hulu, or YouTube TV.
By comparison, other platforms, such as Apple TV, Amazon Fire TV, and Android TV, are getting more ambitious, pulling content directly onto their home screens, so you don't need to dip in and out of apps. These efforts are very much a work in progress, but they are starting to become genuinely useful, and they make Roku's software look dated.
That's not to say Roku has completely shied away from aggregation. The Featured Free section of its home screen highlights ad-supported movies and shows to watch from various apps, and the Roku Feed can keep track of new TV episodes and movie availability across dozens of streaming services. As of Roku OS 9.2, searching by genre also brings up editorially-curated "zones" that you can browse through. Still, it'd be nice if Roku provided ways to quickly glance at what's new across streaming services or easily jump back into shows you're currently watching.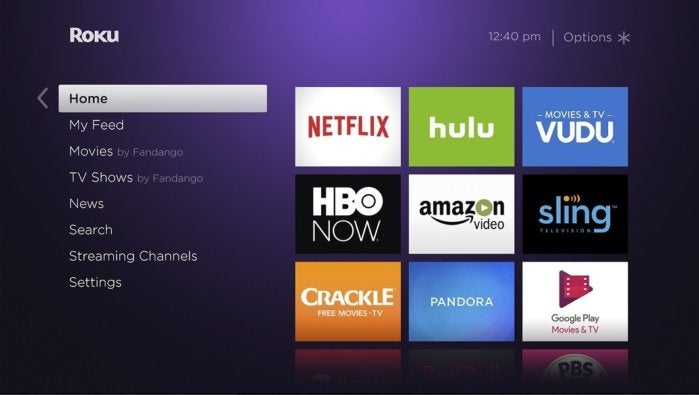 In lieu of ambitious ideas, Roku still offers lots of niceties. It supports single sign-on, so you can authenticate with a pay TV provider in one app and automatically gain access to many others, and searching for a particular show works well, surfacing results from across different services. Roku's mobile app lets you listen privately through headphones, and if you really want a headphone jack in the remote itself, Best Buy sells a special "Headphone Edition" of the Roku Streaming Stick+ for $60.
Bottom line
The main thing that's changed since 2017 is that Amazon's Fire TV devices have become much more competitive. The $50 Fire TV Stick 4K, for instance, is an excellent 4K HDR alternative to the Roku Streaming Stick+, with speedy performance, top-notch HDR format support, and a lot of the ambitious software ideas that Roku's platform still lacks.
Yet the main advantage of Roku remains: The hardware performs well and is reasonably priced, and the software, low-key as it may be, just plain works. The 2019 version of the Roku Streaming Stick+ is just a little better and a little cheaper; maybe that's improvement enough.