At some point over the past century, Hollywood's giant, expensive flops came to be nicknamed "turkeys." And so what could be better to watch at Thanksgiving than some insanely awful head-spinners, or, even better, some misunderstood or underrated classics that just never got their due? We have dirtied our hands combing through the trash heap to come up with a dozen treasures and/or the most succulent of movie turkeys for your post-feast enjoyment. So grab some pumpkin pie and your remote and dig in!
The Adventures of Baron Munchausen
★★★★☆
(Rental—Apple, Amazon Prime, Vudu, YouTube, Google Play, etc.—from $2.99)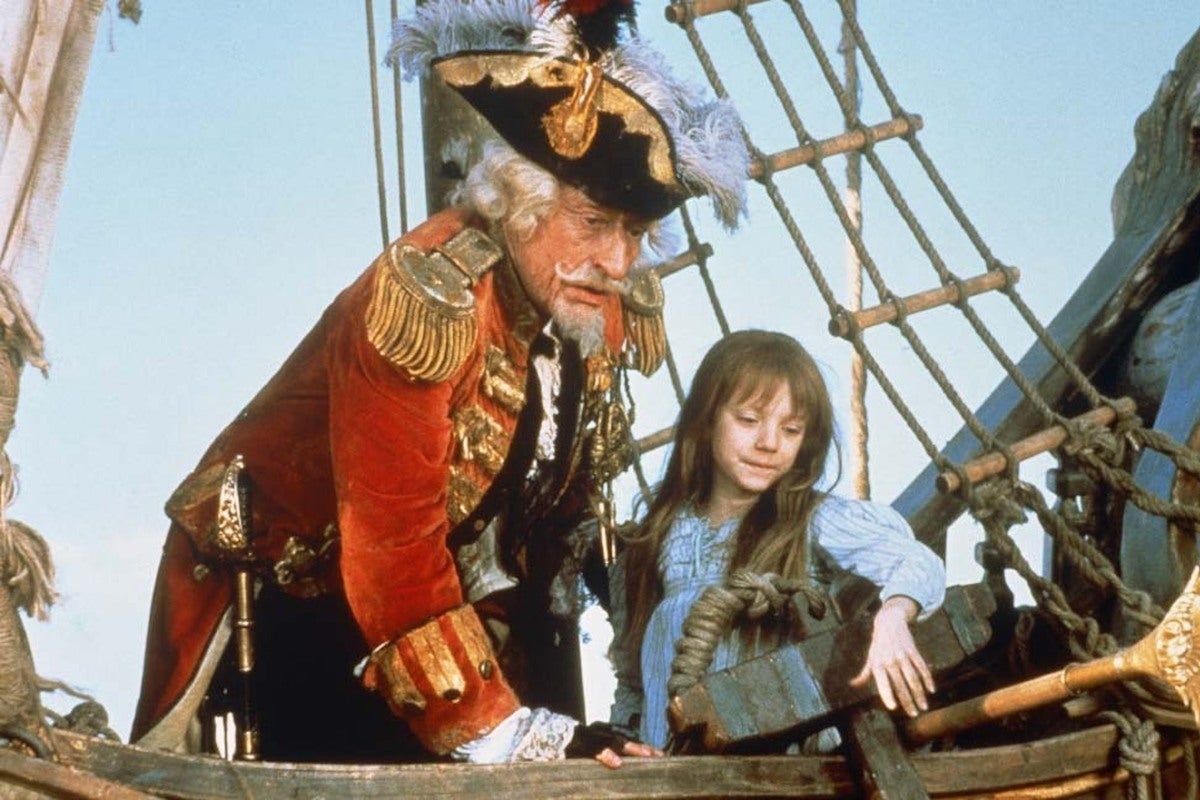 After dealing with all kinds of problems around the release of his 1985 masterpiece Brazil, Terry Gilliam chose this giant-sized fantasy for his next film. In the PG-rated The Adventures of Baron Munchausen (1989), the Baron (John Neville) watches a play about his life, declares it inaccurate and proceeds to demonstrate what "really" happened, including a ride on a cannonball, a trip to the moon and to a volcano, and clashes with the volcano god, the King of the Moon (an uncredited Robin Williams), a sea monster, and the Angel of Death.
It's filled with Gilliam's unique personal touches and vivid fantasy worlds, though perhaps it was a bit too much for most at the time; it earned about $8 million against a $46 million budget. Today, critics and audiences have a far greater appreciation for it. Eric Idle, Oliver Reed, and a young Sarah Polley co-star, as well as a dazzling Uma Thurman as Venus.
Beloved
★★★★☆
(Rental—Apple, Amazon Prime, Vudu, YouTube, Google Play, etc.—from $2.99)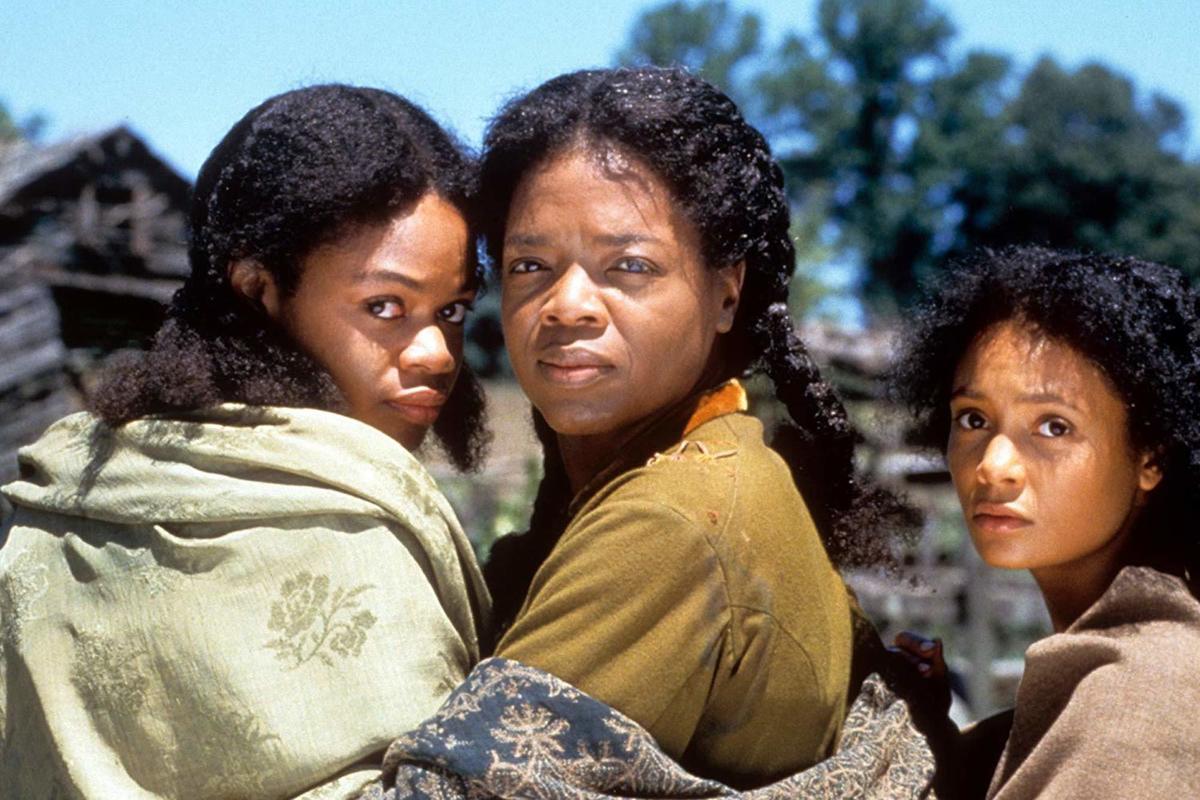 Based on the late Toni Morrison's Pulitzer Prize-winning novel, the movie Beloved (1998) came out surrounded by a smothering air of significance. Director Jonathan Demme was an Oscar winner, and producer/star Oprah Winfrey used all her influence to promote it. All that plus the movie's three-hour running time probably kept viewers away. (It made about $23 million against an $80 million budget.) But it's actually a beautiful and moving film, with Winfrey playing Sethe, a former slave in the late 1800s who lives with her daughter Denver (Kimberly Elise).
The strange "Beloved" (Thandie Newton) appears out of nowhere, perhaps just a visitor, but perhaps a ghost. Danny Glover plays Paul D., another former slave who comes for a visit and winds up staying. Demme weaves an arresting spell, clashing the harsh realities of slavery, with the strange, supernatural occurrences in the margins. Beah Richards is a standout as Baby Suggs, and Lisa Gay Hamilton, Albert Hall, Jason Robards, Wes Bentley, and Irma P. Hall co-star.
The BFG
★★★★☆
(Disney+)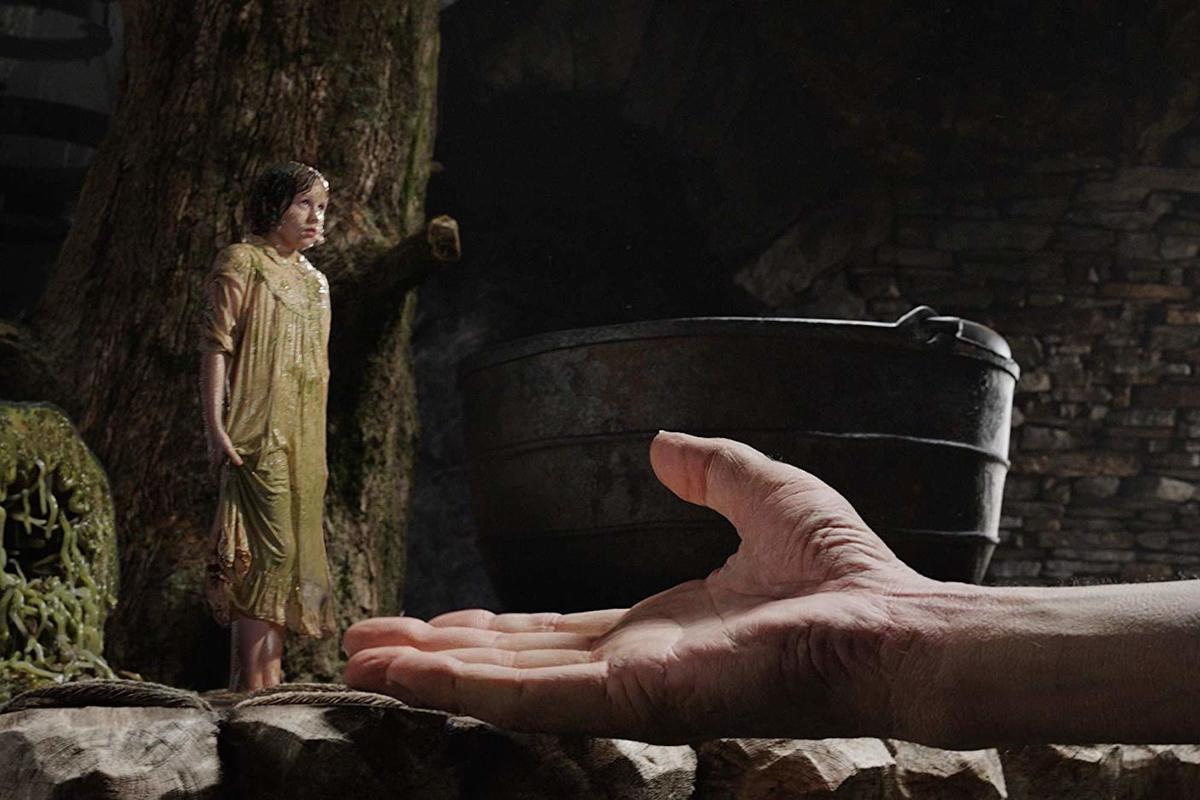 It's hard to believe that Steven Spielberg could make a flop of this magnitude, but The BFG (2016) was the biggest of his career, costing $140 million and grossing only $55 in the United States. One possible reason is that the Big Friendly Giant—played by Mark Rylance, who had previously won an Oscar for Spielberg's Bridge of Spies—looked kind of odd and unappealing in the promotional artwork. But onscreen, talking and moving, he's somehow totally delightful.
Based on Roald Dahl's novel, the movie tells the story of an orphan girl, Sophie (Ruby Barnhill), who helps the BFG save the world from evil giants. It's funny—the giant's weird, sing-songy dialogue is oddly quotable—exciting, and charming, with exquisite design. Despite, or perhaps because of, a few fart jokes, it's also a pretty good movie for kids. Even the Queen of England's famous Corgis are here! It was the final screenplay by the late Melissa Mathison, who had also written E.T.: The Extra-Terrestrial.
Blackhat
★★★★☆
(Rental—Apple, Amazon Prime, Vudu, YouTube, Google Play, etc.—from $3.99)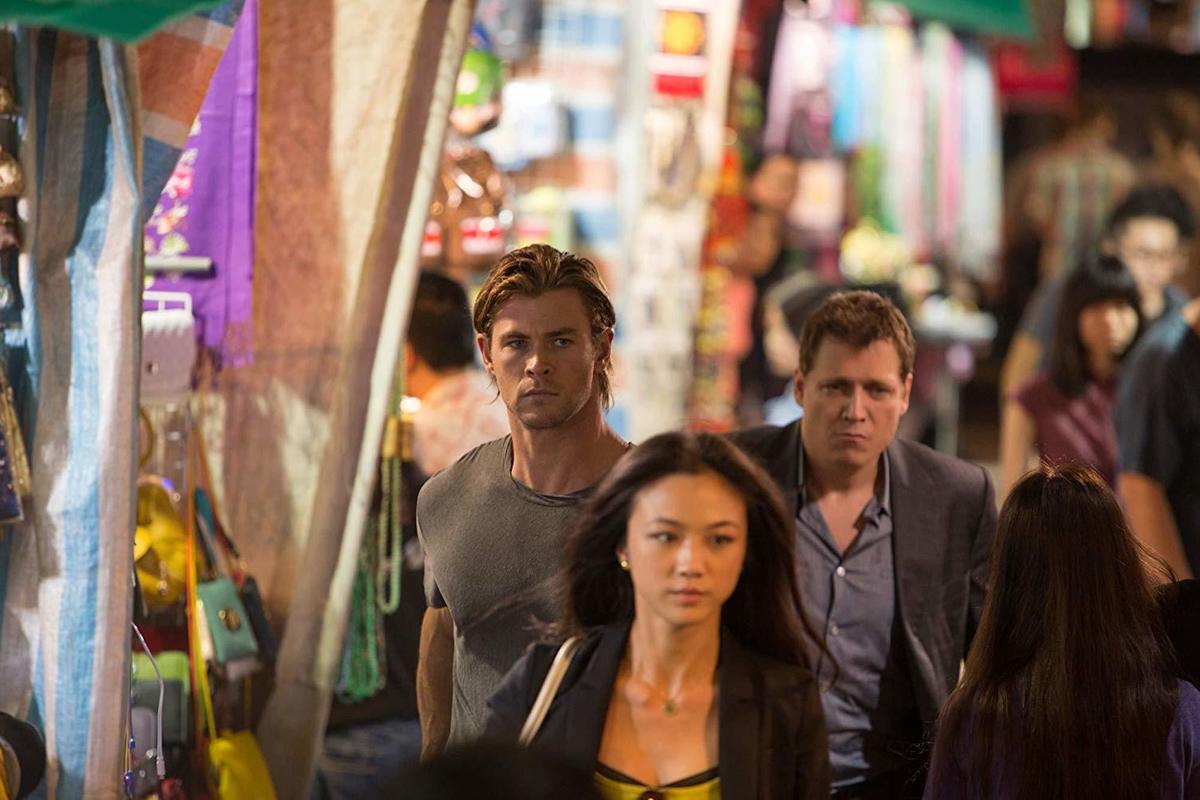 Director Michal Mann maintains a fairly high reputation based on only a few movies, Manhunter (1986), The Last of the Mohicans (1992), Heat (1995), The Insider (1999), etc. So it was a surprise when this film noir came along, starring Chris Hemsworth no less, and it earned just a little over $19 million against a $70 million budget. Blackhat (2015) is, to be fair, a bit preposterous, but Mann manages to make the surfaces and moods matter more than the plot.
Hemsworth plays an expert computer hacker who is released to help a special team crack down on an evil hacker that has been manipulating market prices. There's a tacked-on love interest (Tang Wei), plenty of time spent stylishly staring at computer screens and waiting, and a ridiculous showdown during a parade, but the team travels all over the world, and the movie looks great and has a genuine noir-like feel. Viola Davis co-stars.
The Cotton Club
★★★★☆
(Amazon Prime)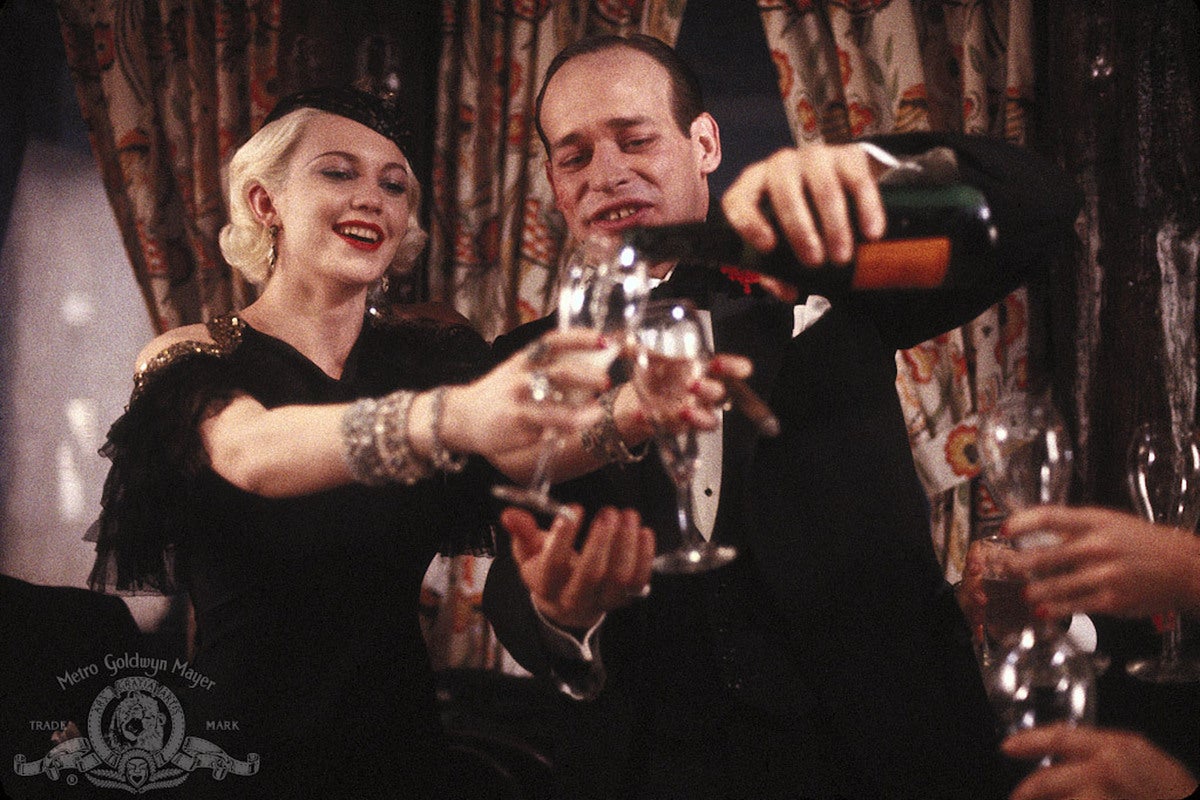 Director Francis Ford Coppola finally realized and released his director's cut of The Cotton Club (1984), which will be released on DVD and Blu-ray soon, but for now the original 127-minute theatrical cut is available on Amazon Prime. Its troubled production history was public knowledge, and when it finally appeared in December of 1984, it managed to make back less than half of its $58 million budget. Nevertheless, it's classically entertaining and filled with terrific music and dancing.
Set in the 1930s in Harlem, it focuses on two characters, a talented dancer (Gregory Hines) who gets a job at the title club, and whose star begins to rise faster than that of his brother's. Then, a cornet player (Richard Gere) gets himself in good with powerful gangster Dutch Schultz (James Remar), but unfortunately falls in love with Dutch's girlfriend (Diane Lane). The great cast also includes Lonette McKee, Bob Hoskins, Nicolas Cage, Fred Gwynne, Laurence Fishburne, Tom Waits, Woody Strode, and more. Mario Puzo (of The Godfather) co-wrote the story.
Gigli
★☆☆☆☆
(Rental—Apple, Amazon Prime, Vudu, YouTube, Google Play, etc.—from $3.99)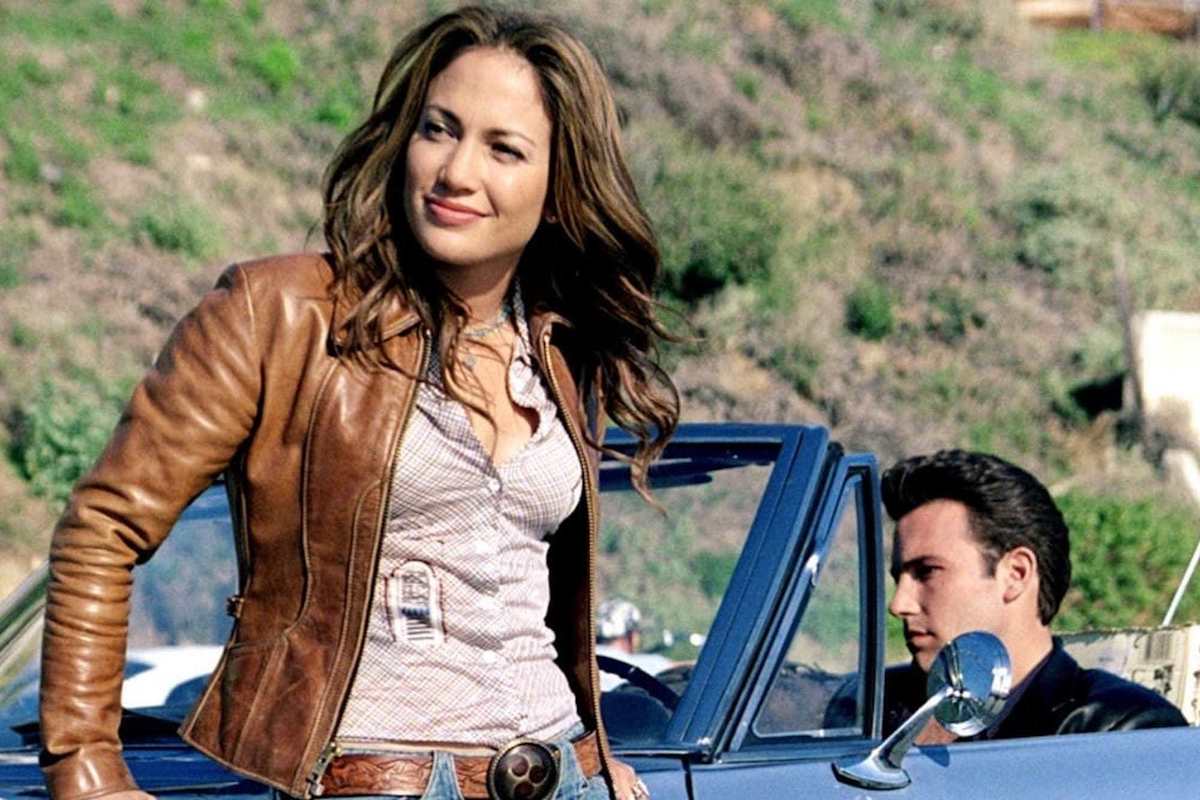 In movie history, there's arguably no better (or worse) Thanksgiving "turkey" than Martin Brest's insanely misguided Gigli (2003). It even contains the line "It's turkey time! gobble, gobble!" Costing $75 million and grossing about $7 million, the movie tells the story of Larry Gigli—pronounced "JEE-lee"—(Ben Affleck, with big hair and an exaggerated Brooklyn accent), a gangster who is hired to kidnap the developmentally disabled younger brother (Justin Bartha) of a powerful lawyer.
Lesbian Ricki (Jennifer Lopez) is brought in to keep an eye on him, but it's not long before Gigli "converts" her to his "team." (The movie has an almost medieval view of things.) Al Pacino plays a mob boss (very different from Michael Corleone), and Christopher Walken plays a detective; in one scene, he delivers a monologue about pie that must be seen to be believed. The phrase "what were they thinking?" was practically invented for this movie.
Happy Feet Two
★★★★☆
(Rental—Apple, Amazon Prime, Vudu, YouTube, Google Play, etc.—from $3.99)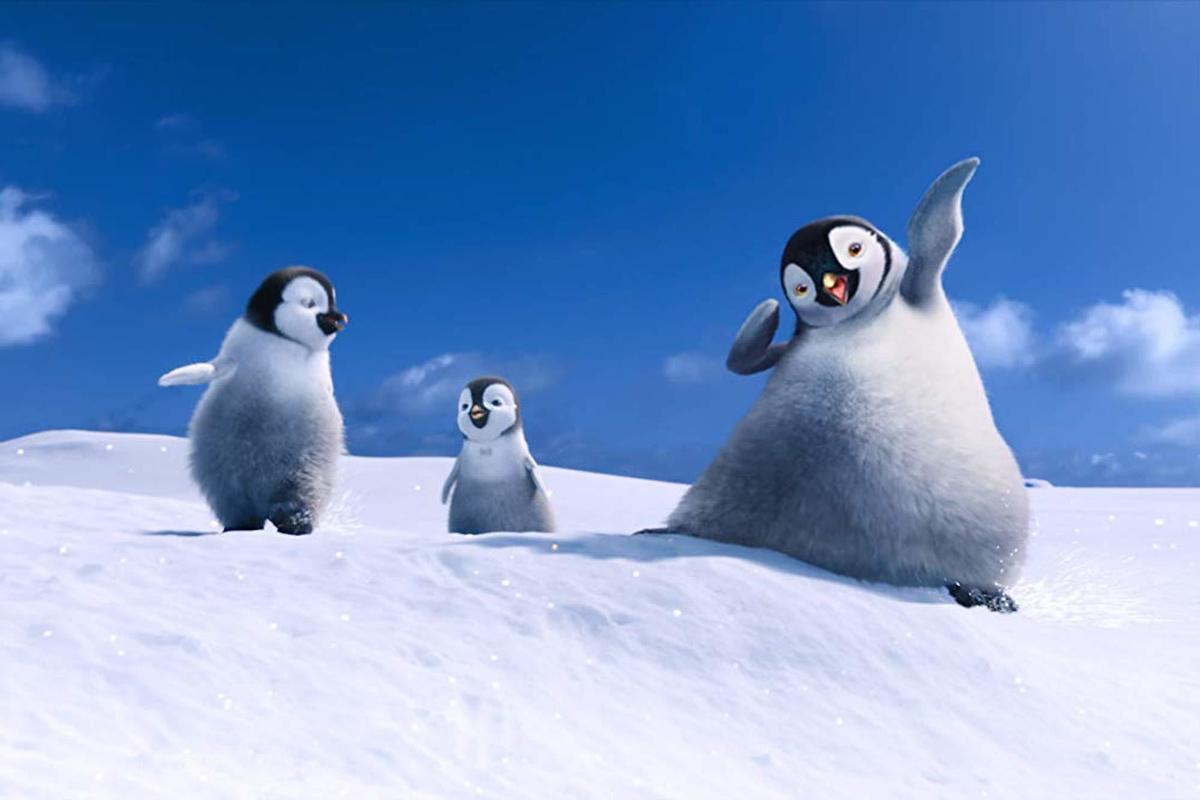 Between winning an Oscar for the wonderful Happy Feet (2006) and blowing away nearly everyone with Mad Max: Fury Road (2015), Australian George Miller understandably made this sequel. But even though Happy Feet Two (2011) is filled with Miller's usual kinetic, slick filmmaking mastery, some great humor, and some daringly dark storytelling, it was met with surprisingly grumpy reviews and poor box office.
It focuses on the son of Mumble and Gloria, Erik (voiced by the talented E.G. Daily), who isn't interested in singing or dancing and decides he very much wants to fly. So he sets out on an epic adventure to try to do just that. The late, great Robin Williams returns as the voice of Ramon, but the movie's funniest bit involves a couple of krill, Will and Bill (voiced by Brad Pitt and Matt Damon), who suddenly decide to do something different, like becoming carnivores. Elijah Wood, Alecia "Pink" Moore (who takes over the role of Gloria from the late Brittany Murphy), and Sofia Vergara provide other voices.
Hudson Hawk
★★★☆☆
(Crackle)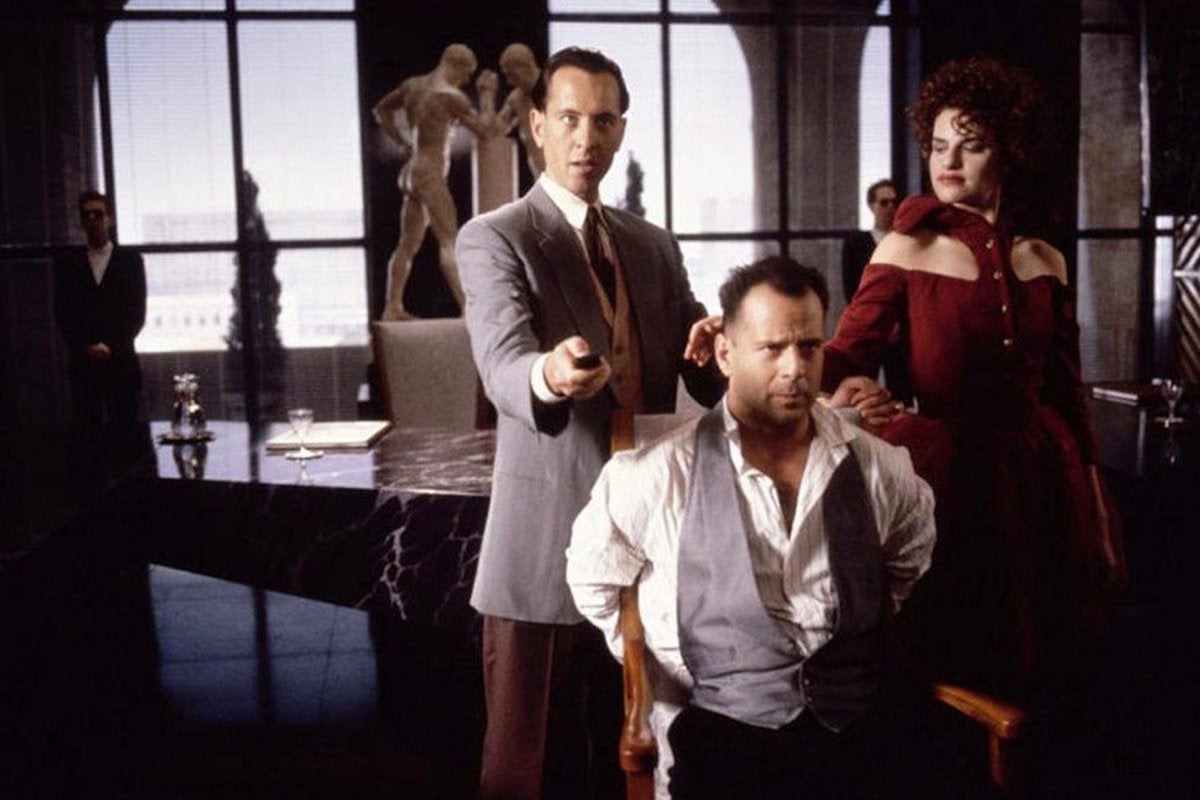 Some major money-losers were simply the victims of bad timing, wrongheaded expectations, or a changing of public mood. Directed by Michael Lehmann and written by Daniel Waters on the heels of their cult classic Heathers, Hudson Hawk (1991) very simply made the mistake of being a Bruce Willis movie that wasn't Die Hard.
Willis plays the title character, a master burglar and safe-cracker who gets out of jail and immediately finds himself embroiled in a bizarre scheme; two nutty villains (Sandra Bernhard and Richard E. Grant) wish to build a Leonardo da Vinci gold-making machine, but they need Hawk to steal several pieces of da Vinci art to make it work. The movie is totally goofball and plenty of fun—one sequence contains a burglary timed to the tune of "Swingin' on a Star"—and viewers wanted nothing to do with it. It received terrible reviews and earned only about $17.5 million on its $65 budget (a high price tag for 1991).
Jack and Jill
★☆☆☆☆
(Rental—Apple, Vudu, YouTube, Google Play, etc.—from $2.99)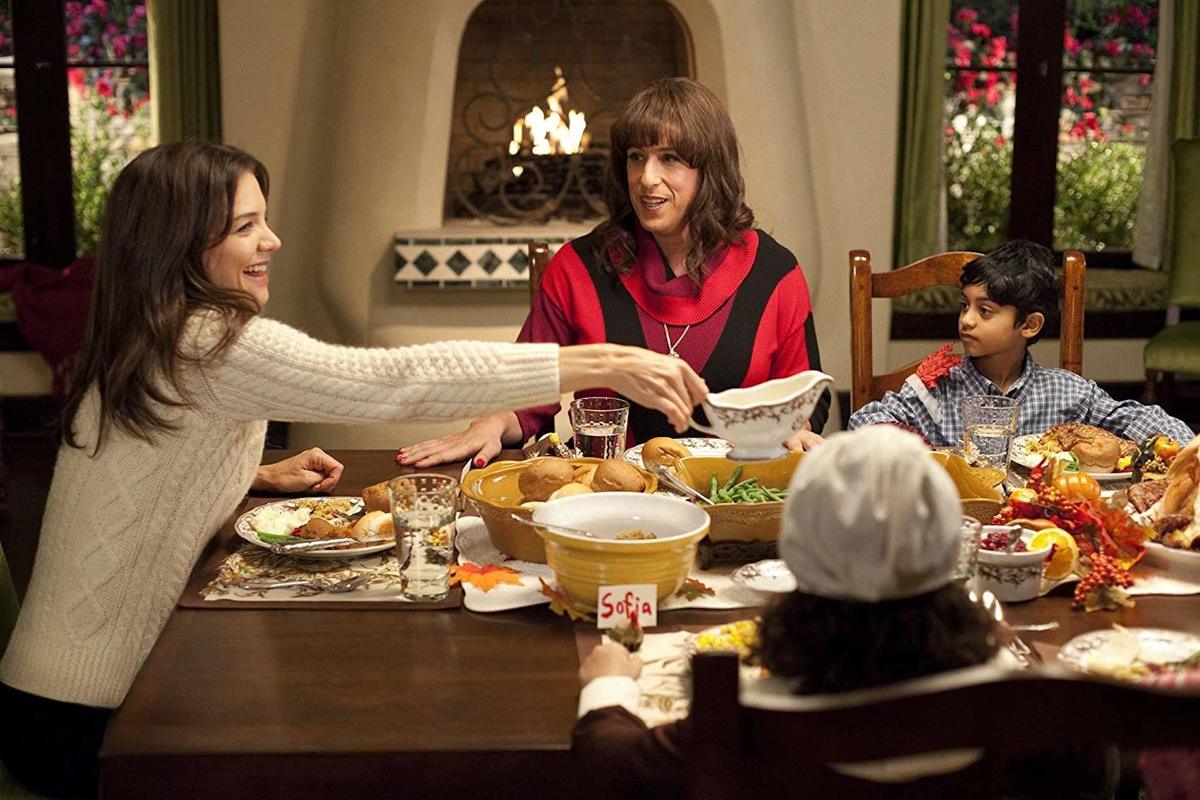 Watching Adam Sandler in another Thanksgiving-related movie, Funny People, may provide some warm holiday fuzzies, but it's unlikely that this travesty will do the same. Jack and Jill (2011) is one of Sandler's most loathed comedies, sporting a whopping 3% approval rating on Rotten Tomatoes.
Sandler turns in a fairly lazy performance in his role of Jack, a producer of commercials. But then he goes completely crazy (and borderline offensive) in drag, playing Jack's shrill twin sister Jill, who visits for the Thanksgiving holiday. Jack decides that he can get Jill off his back if he can set her up with a man: Al Pacino. Curiously, Pacino agreed to play himself in this, and it's a head-scratchingly unfunny, embarrassing bit of work. Katie Holmes plays Jack's wife, and Sandler's pals David Spade, Tim Meadows, Nick Swardson, Norm MacDonald, Dana Carvey, and Rob Schneider appear in small roles. At least it's rated PG.
Superman IV: The Quest for Peace
★★☆☆☆
(DC Universe)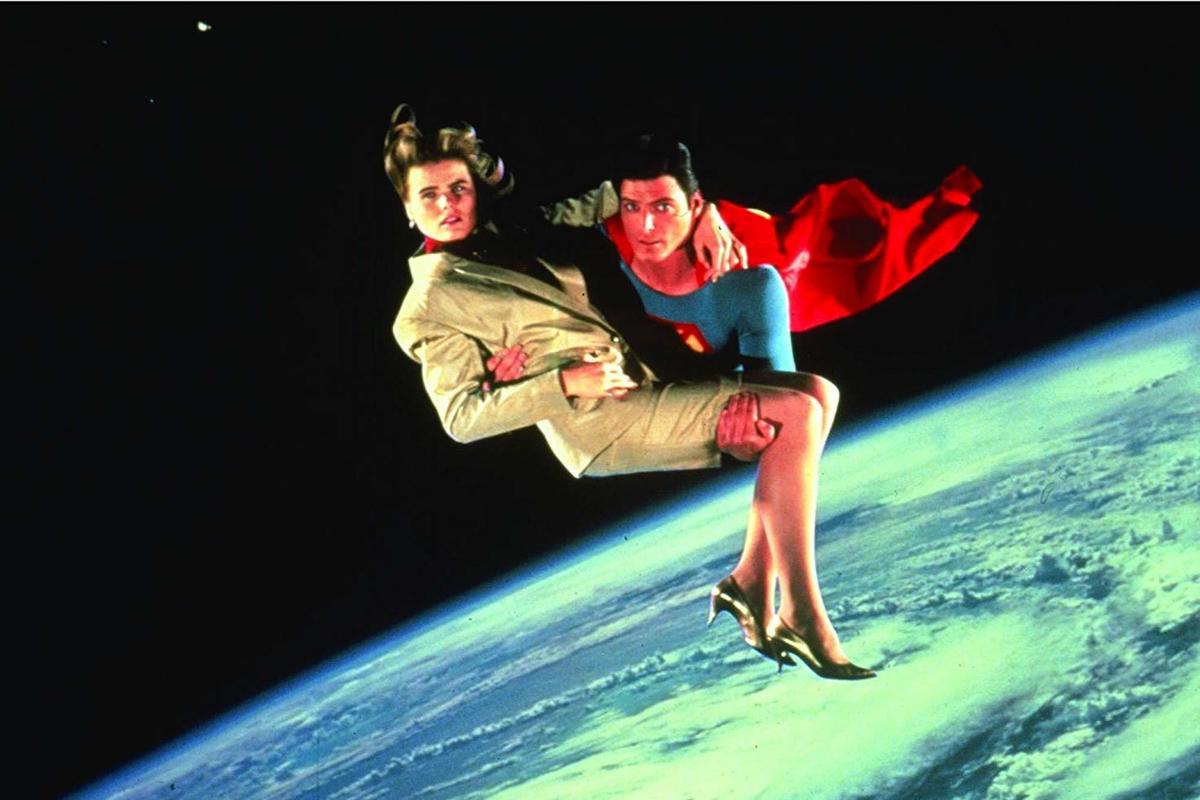 This poor, much-hated turkey could conceivably end the debate over whether superhero movies are actually movies. Somehow, the exploitation kings Yoram Globus and Menahem Golan got their mitts on the rights to this series and set out to produce a low-budget sequel to the big budget hits that came before. The villain, "Nuclear Man," is awful, and the visual effects are laughable, some of the plot turns are questionable, and the well-intentioned pro-peace theme just entirely misses.
But what Superman IV: The Quest for Peace (1987) has going for it is its great cast (Christopher Reeve, Gene Hackman, Jackie Cooper, Marc McClure, and, briefly, Margot Kidder, all return, and Mariel Hemingway and Jon Cryer join in), and its scrappy, can-do attitude. In a weird way, this 90-minute oddity is far more interesting, and has more personality, than the bloated, humorless Man of Steel (2013). Watch this in a double-bill with the even worse Batman & Robin (1997).
Treasure Planet
★★★★☆
(Disney+)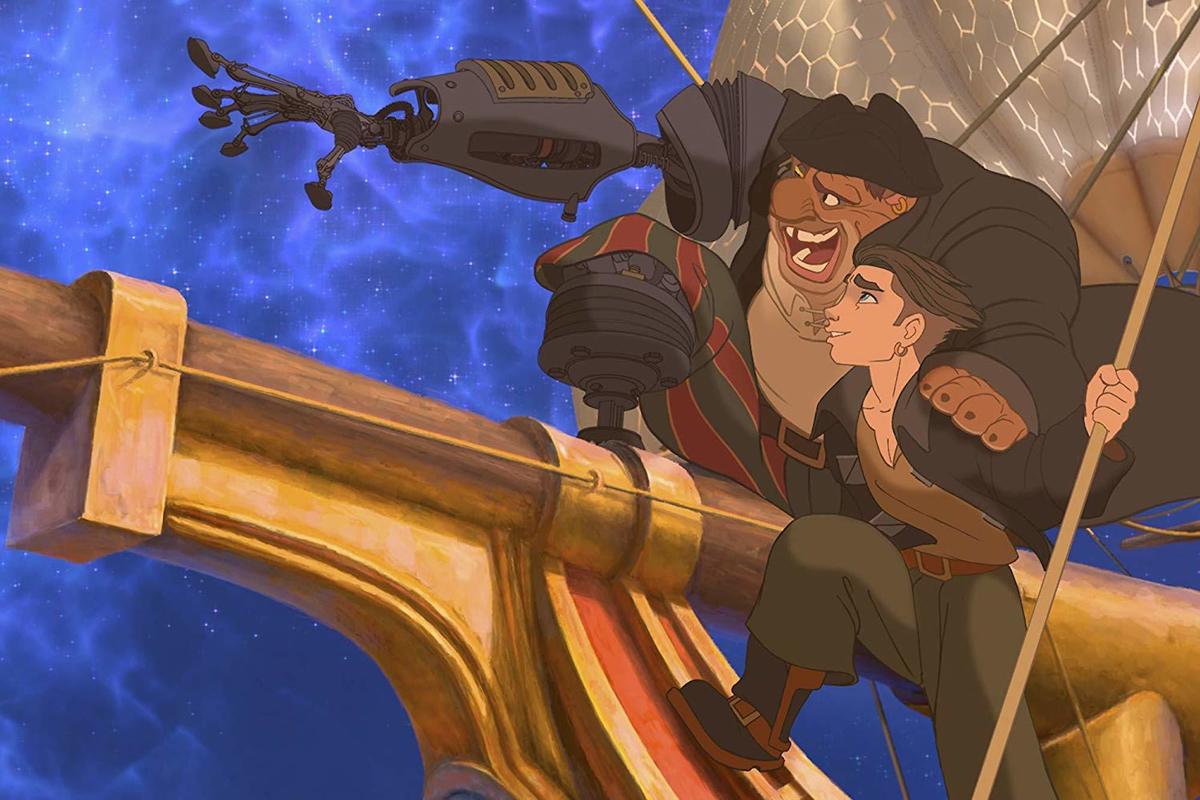 Disney's Treasure Planet (2002) arrived Thanksgiving weekend amidst middling reviews and general malaise from moviegoers; it didn't come anywhere close to its budget of $140 million and became one of the studio's biggest bombs. For their version of Robert Louis Stevenson's Treasure Island in space, directors Ron Clements and John Musker (The Little Mermaid) attempted a dazzling combination of hand-drawn characters placed over 3D backgrounds, and it looks terrific, agile and exciting.
Joseph Gordon-Levitt provides the voice of Jim Hawkins, who discovers a map of "Treasure Planet." He boards a ship to find the treasure and save his mother's inn. During the trip, he bonds with the ship's cyborg cook, John Silver (voiced by Brian Murray), who may not be quite what he seems. David Hyde Pierce, Martin Short, and Emma Thompson provide other voices. Many complained that the characters were a bit flat, but seen today, the movie is quite funny and often surprisingly touching.
Valerian and the City of a Thousand Planets
★★★☆☆
(Rental—Apple, Amazon Prime, Vudu, YouTube, Google Play, etc.—from $4.99)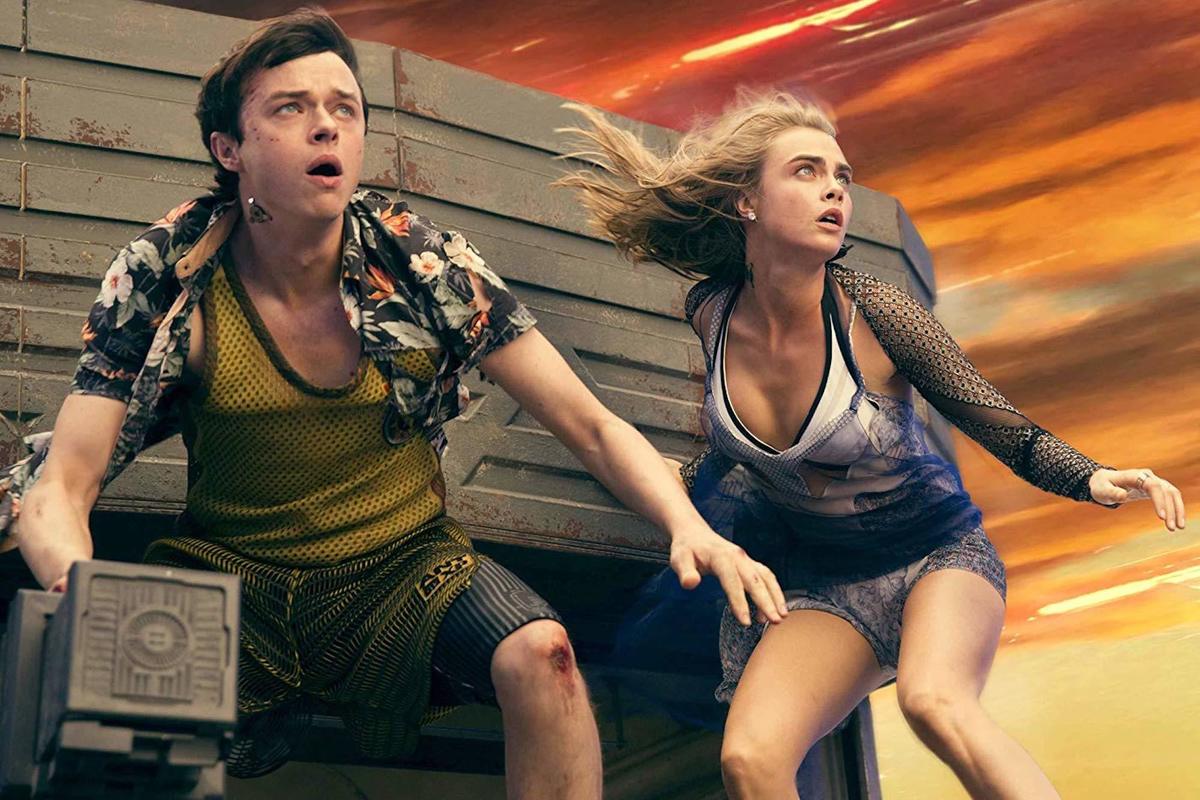 Fans that take their sci-fi seriously probably had no patience for this jaunty, dizzy futuristic adventure. It cost over $177 million and earned only $41 million in America. Valerian and the City of a Thousand Planets (2017) takes place in a huge collective of ships called "Alpha," all docked together and helping one another. Unfortunately, there's a radiation leak and some aliens and a power source and some corrupt officials; the plot doesn't always make sense, but it allows for heroes Valerian (Dane DeHaan) and Laureline (Cara Delevingne) to go gallivanting about, getting into chases, rescuing each other, and bickering like a married couple.
Writer/director Luc Besson's bright, fluid touch and lighthearted tone keeps things moving, despite a rather long 137-minute running time. Rihanna plays a pole-dancing shape-shifter, Ethan Hawke plays a pimp in a cowboy hat, and John Goodman voices a grotesque alien pirate. Clive Owen, Rutger Hauer, Mathieu Kassovitz, and Herbie Hancock co-star.
Also check out these Thanksgiving-set movies, all available for streaming: Deadfall (Hoopla), Home for the Holidays (Amazon Prime, Hulu), The House of Yes (Hoopla), Krisha (Kanopy), Pieces of April (Amazon Prime, Hulu), Private Life (Netflix), Rocky (Netflix, Amazon Prime, Hulu), She's Gotta Have It (Netflix), and What's Cooking? (TubiTV).