Wait, two smart displays in one house? It's actually not a bad idea (I have a couple myself), and you can snap up a fantastic two-for-one deal on the seven-inch Google Nest Hub smart display on Black Friday.
Mentioned in this article
Google Nest Hub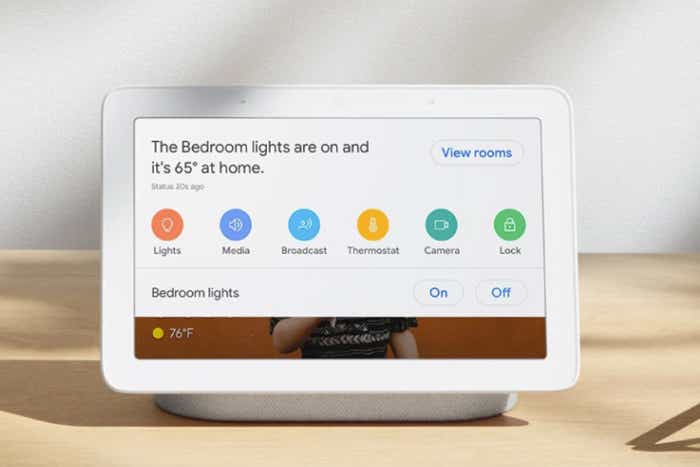 Price When Reviewed:
$89.99
Sam's Club is offering a Google Nest Hub two-packRemove non-product link for $129, which comes out to about $65 each. That's a 50-percent discount on the Nest Hub's $129 retail price, and it's a good $15 less than Google's Black Friday price for a single display.
The Google Nest Hub is one of our favorite mid-sized smart displays, great for everything from controlling your smart home gadgets and streaming videos to looking up recipes and checking your schedule, all with a little help from Google Assistant.
We're also big fans of Google's Ambient EQ display technology, which scans the ambient light in the room and matches it on the screen. If you've set up the Nest Hub as a digital photo frame, Ambient EQ makes your snapshots look like prints rather than glowing digital images.
If you'd rather get just one smart display, Google is selling the Nest HubRemove non-product link for $79 each, or $50 off. Meanwhile, the larger Google Nest Hub Max, which boasts a 10-inch display and a built-in Nest security camera, it's also getting a Black Friday discount, with Google knocking $30 off the usual $229 asking priceRemove non-product link.
$129 – Google Nest Hub two-packRemove non-product link (Sam's Club, 50% off) $79 – Google Nest HubRemove non-product link (Google, $50 off) $199 – Google Nest Hub MaxRemove non-product link (Google, $30 off)