So, you want to buy an Amazon Echo speaker for yourself, or perhaps an Echo display as a holiday gift, but which one? An Echo Dot, an Echo Plus, an Echo Sub, a plain-old Echo, an Echo Show? Or maybe an Echo Flex, an Echo Input, or a Dot for kids? Yikes.
We're here to make some sense out of Amazon's large and often confusing lineup of Echo devices, from the tiny and cheap Echo Dot to the big and pricey Echo Studio, as well as Amazon's Echo Show displays, and even a couple of Echo accessories.
Echo Dot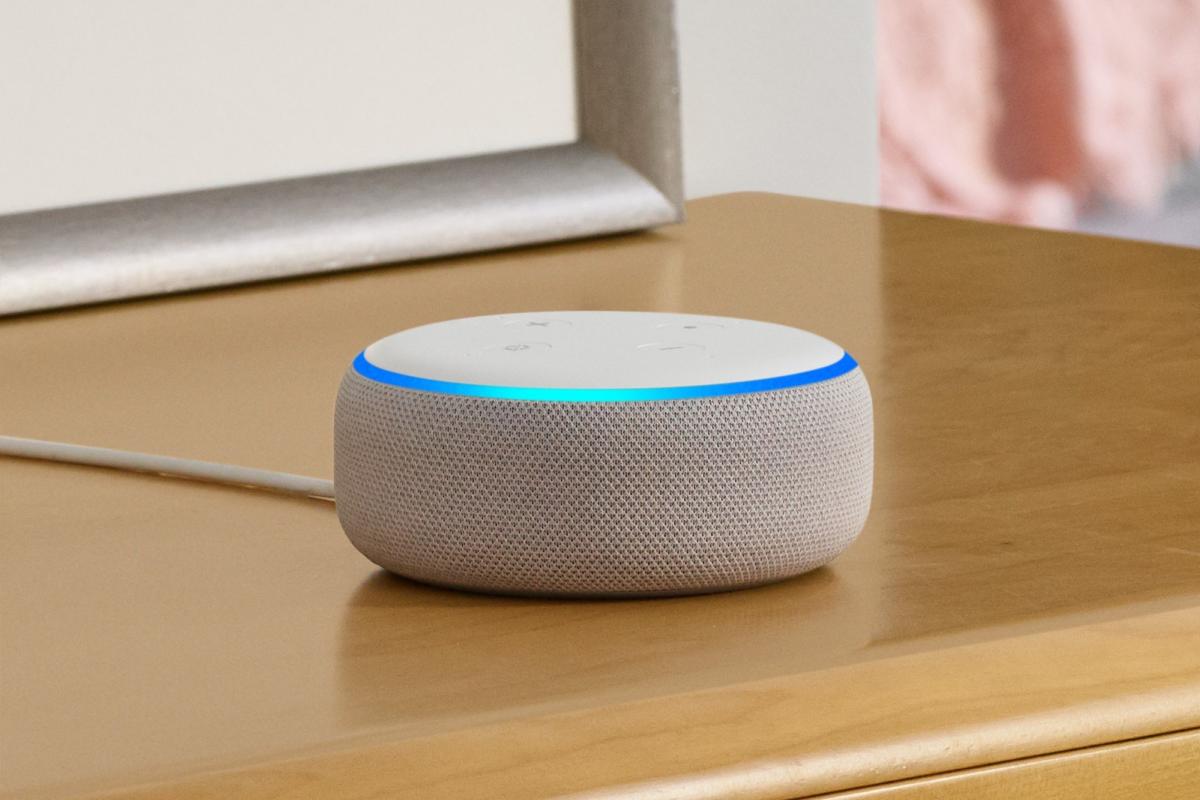 How much:
Officially, it's $50, but the Echo Dot is regularly on sale. During the holidays, it's often selling for half-price, or bundled with another smart product at a steep discount.
What it is:
Mentioned in this article
Amazon Echo Dot (3rd gen)
The diminutive, enticingly inexpensive Echo Dot is the smallest of Amazon's full-fledged Echo speakers, and similar to a Lays potato chip, it's hard to buy just one. Besides letting you chat with Alexa, the Echo Dot can control your smart home gadgets, and it's Alexa Guard feature can warn you if it hears breaking glass or other suspicious sounds. While it can play tunes from Amazon Music, Spotify, Pandora, and other streaming services, the Echo Dot's built-in speaker isn't the greatest, so you might want to pair it with a Bluetooth speaker to boost its audio quality, make a stereo pair with a second Dot, or pony up for the pricier Echo or Echo Studio.
Who it's for:
The budget-priced Echo Dot is perfect for anyone who's just beginning to turn their house into a smart home, or those who want Alexa in every room of their house.
Echo Dot with Clock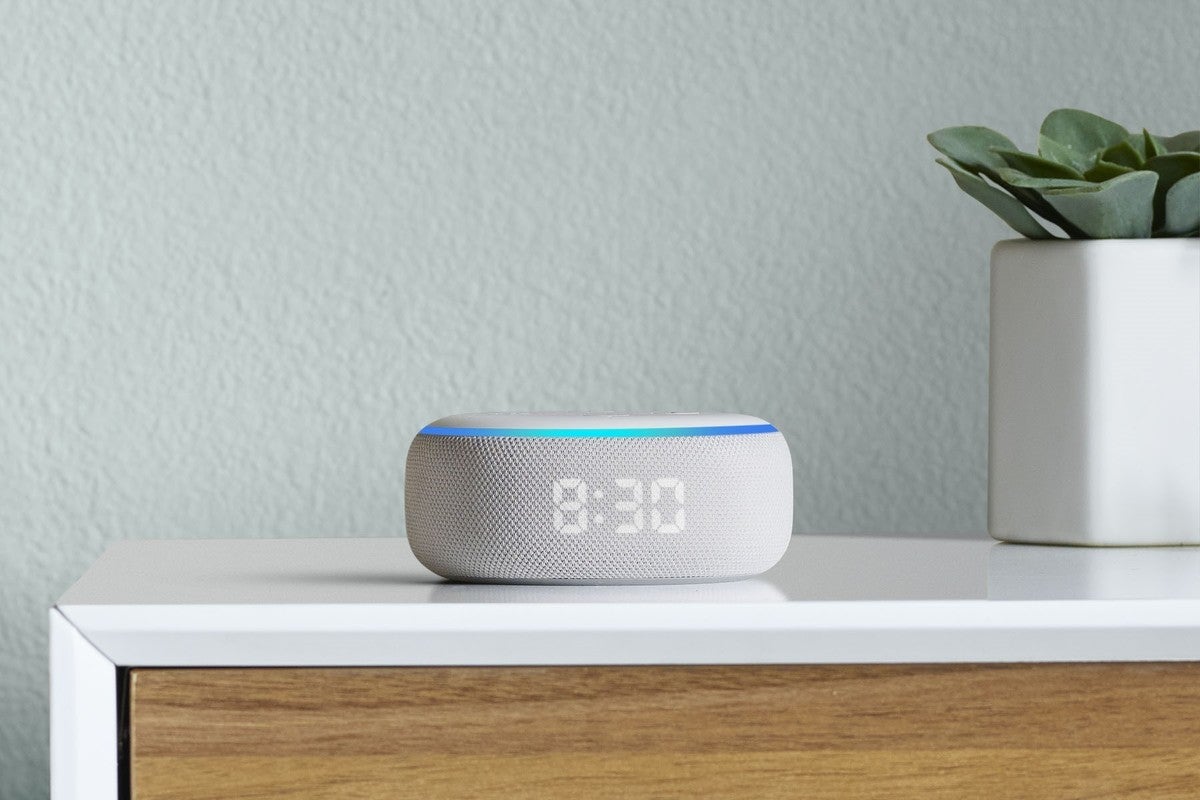 How much:
The Echo Dot with Clock has a $60 sticker priceRemove non-product link, but it's currently selling for $45, and we're expecting deeper discounts during the holidays.
What it is:
Basically an Echo Dot plus a built-in LED display that can show you the time, temperature, or a timer. Otherwise, we're talking exactly the same features and design as the Echo Dot.
Who it's for:
Anyone who's willing to pay a little extra for an Echo Dot that can tell you the time without asking Alexa first. And since it's brand-new, the clock-equipped Echo Dot makes for a slightly more exciting gift than the standard-issue Dot.
Echo Dot Kids Edition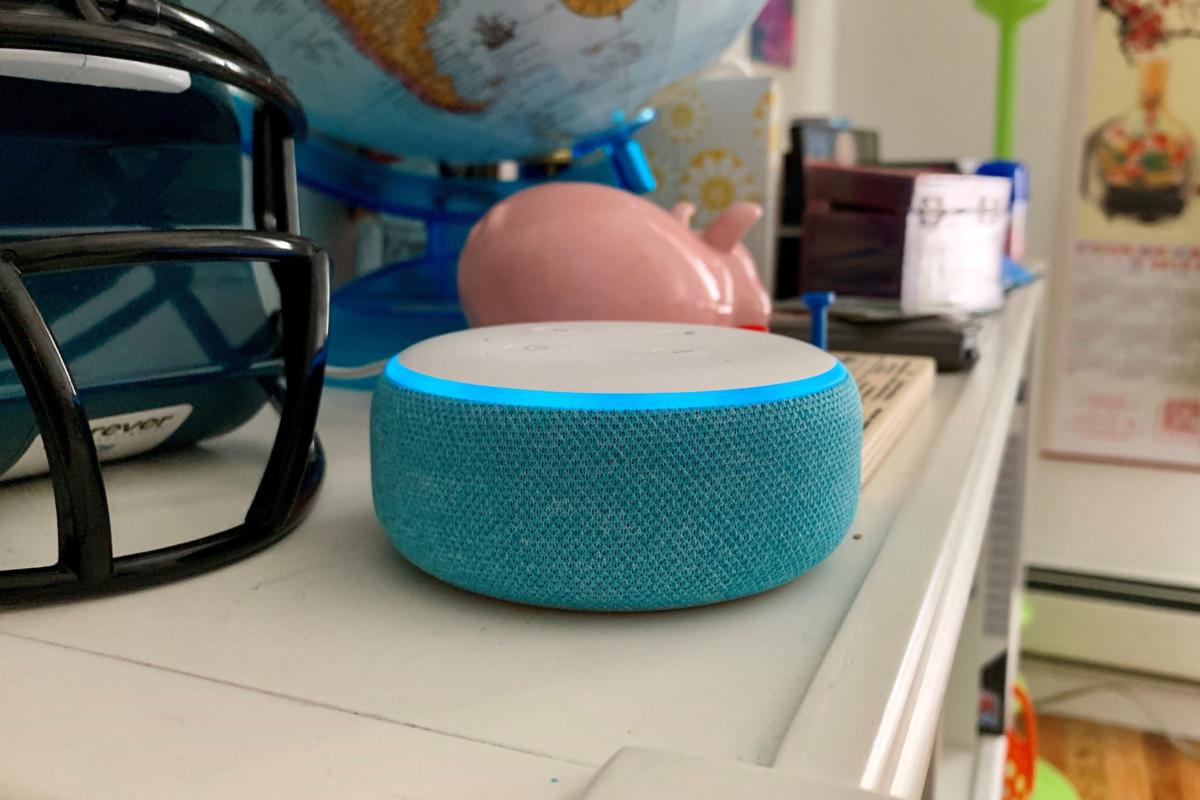 How much:
The Echo Dot Kids Edition originally went on sale for $70, but the last time we checked, it was going for just $55.
What it is:
Mentioned in this article
Amazon Echo Dot Kids Edition
A blue or rainbow-colored Echo Dot that's bundled with a year's subscription to FreeTime Unlimited (a $36 value for Prime members), a kid-oriented service that offers parental controls plus thousands of kid-friendly Alexa skills, Audible books, ad-free music, and more. You also get a two-year warranty, versus just 90 days for the standard Echo Dot.
Who it's for:
Parents who want to let Alexa into their kids' bedrooms while keeping the digital assistant on a tight leash.
Echo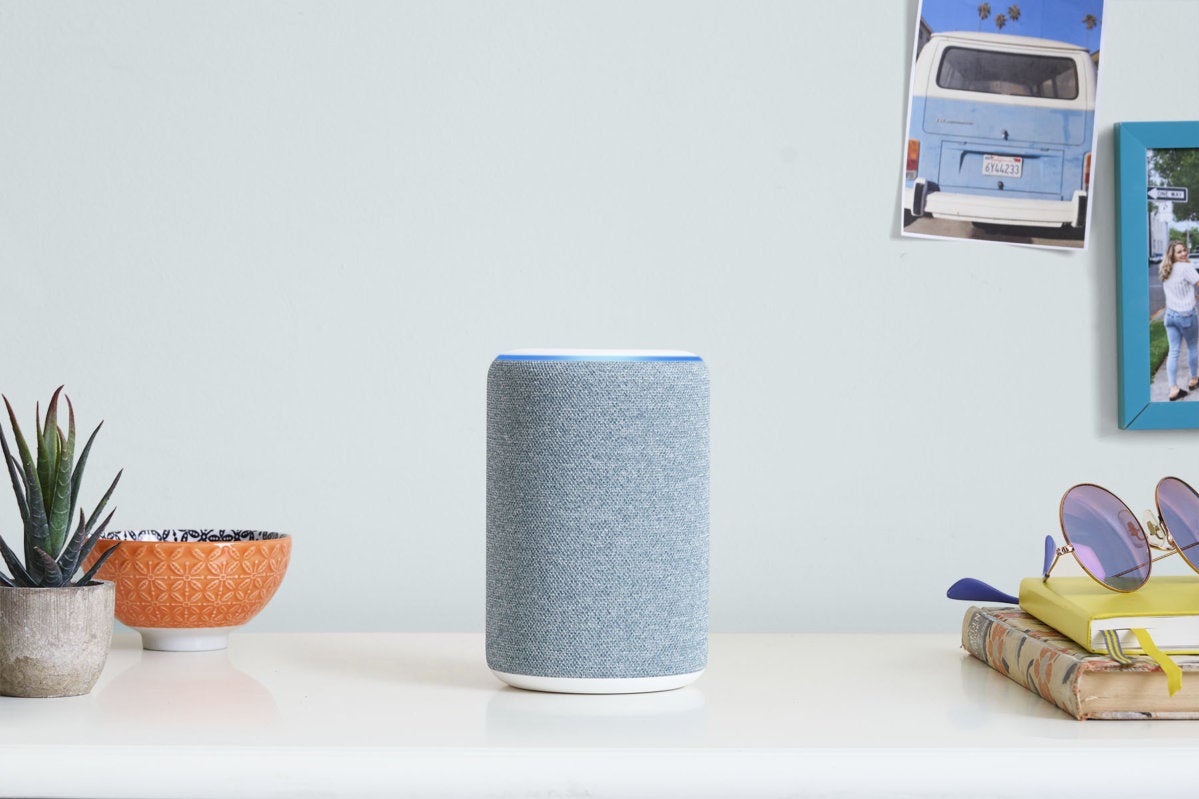 How much:
The third-generation Amazon Echo has a $100 sticker priceRemove non-product link, but we're expecting some enticing discounts for the holidays.
What it is:
The latest generation of Amazon's signature smart speaker, the Echo is a much taller version of the Echo Dot that's way better at playing music—and indeed, the 3rd-gen Echo boasts Dolby sound and 360-degree (albeit monaural) audio. The Echo shares all the Dot's Alexa abilities, of course, including her smart home and Alexa Guard skills.
Who it's for:
Those who want an Echo speaker with some added audio oomph, but with a wallet-friendly sticker price.
Echo Plus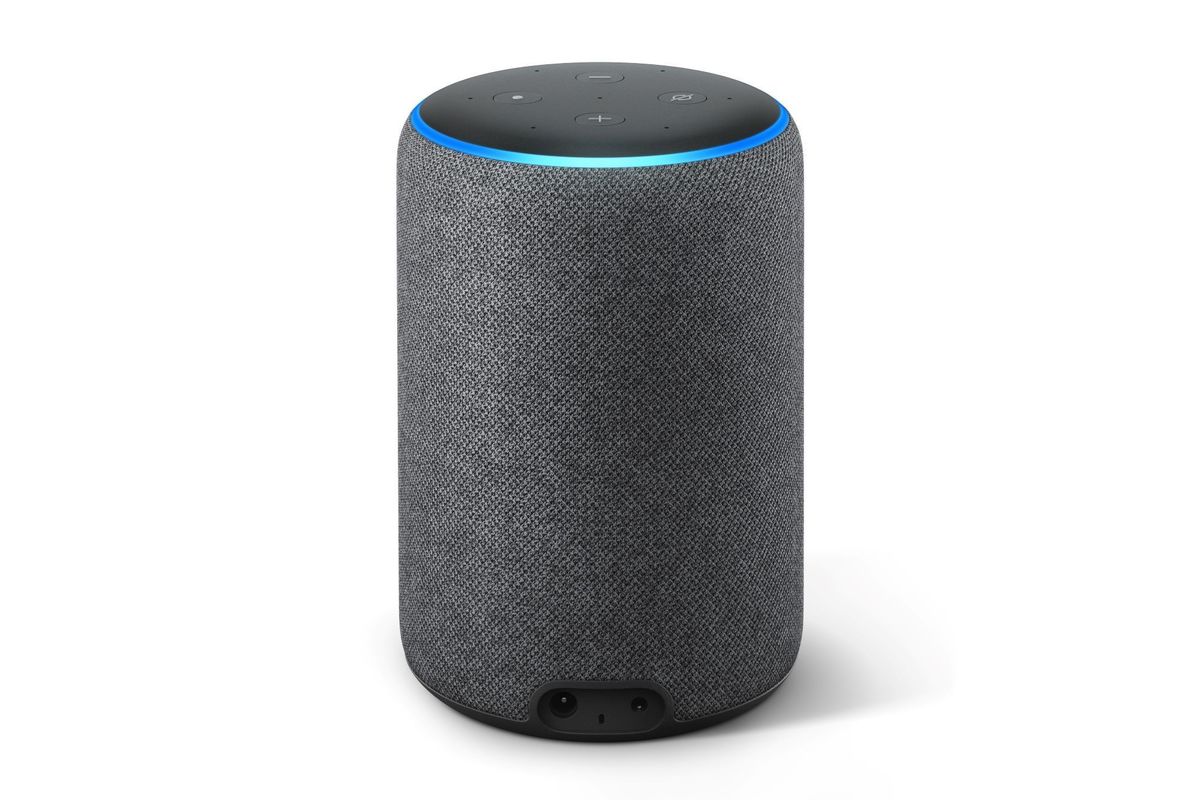 How much:
$150 [ Buy the Echo Plus on Amazon ]Remove non-product link
What it is:
The "plus" in the Echo Plus's name refers to its built-in Zigbee smart home hub, which acts as a bridge for compatible smart lights, smart plugs, and other Zigbee-enabled smart devices. Otherwise, the Echo Plus is a carbon copy of the Echo's design and features.
Who it's for:
Good question. We weren't huge fans of the original Echo Plus because while (like the latest version) it came with a Zigbee hub, it didn't support Z-Wave, the other big smart home protocol, and that's still the case with the 2nd-gen Echo Plus. Frankly, we recommend skipping the Echo Plus is favor of an Echo and, say, a separate smart hub, such as the Philips Hue BridgeRemove non-product link or the Samsung SmartThings hubRemove non-product link.
Echo Studio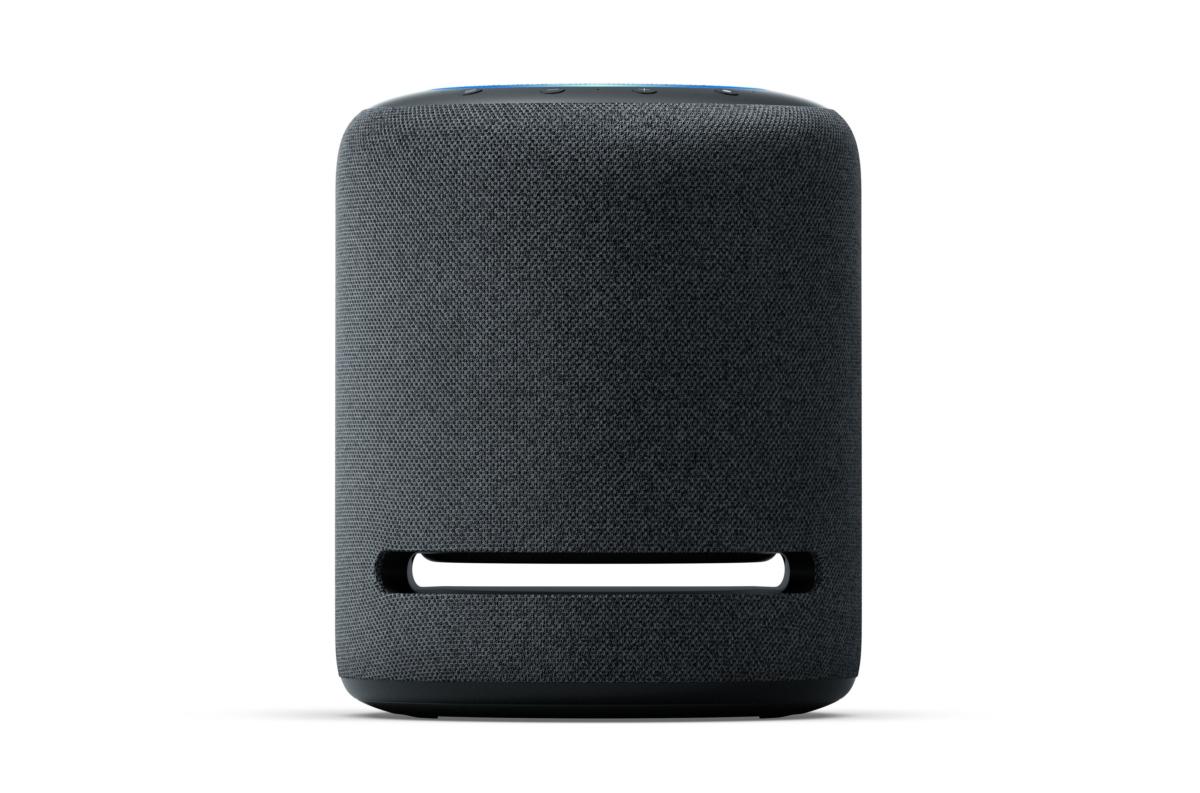 How much:
$200 [ Buy the Echo Studio on Amazon ]Remove non-product link
What is it:
Amazon's new top-of-the-line Echo speaker is neither small nor cheap, but it's designed to deliver the best audio in an Echo device yet. Equipped with five drivers, the Echo Studio supports object-based Dolby Atmos sound, while Amazon Music HD subscribers can enjoy tunes mastered in 3D audio. You can even connect the Echo Studio to a supported Amazon Fire TV device to boost the quality of streaming TV shows and movies. And like the Echo Plus, a built-in Zigbee hub is included.
Who it's for:
Audio connoisseurs who demand top-notch sound from their smart speakers, or bargain hunters looking for an easy and inexpensive way to add Dolby Atmos sound to their TVs.
Echo Sub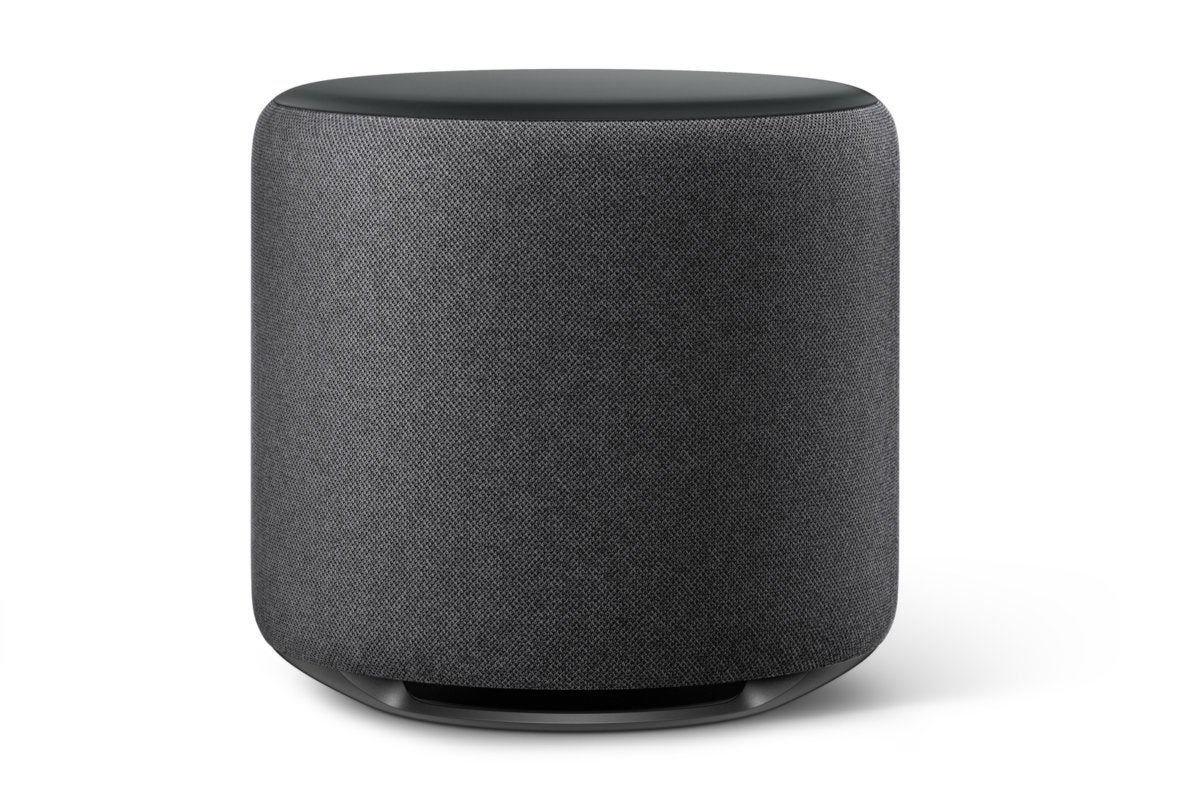 How much:
Mentioned in this article
Amazon Echo Sub
What is it:
A subwoofer that adds deep, low-end sound to a connected (and compatible) Echo speaker. You can connect the Echo Sub to an Echo Studio to add some room-shaking oomph to your TV audio, or pair the sub with a pair of Echos or Echo Dots for rich, deep stereo sound. The Echo Sub can't do anything on it's own, however, so don't give it as a gift unless you know the recipient already has an Echo speaker, or make sure to bundle it with an Echo or two.
Who it's for:
Echo owners who want to feel their music pulsing through their bones.
Echo Flex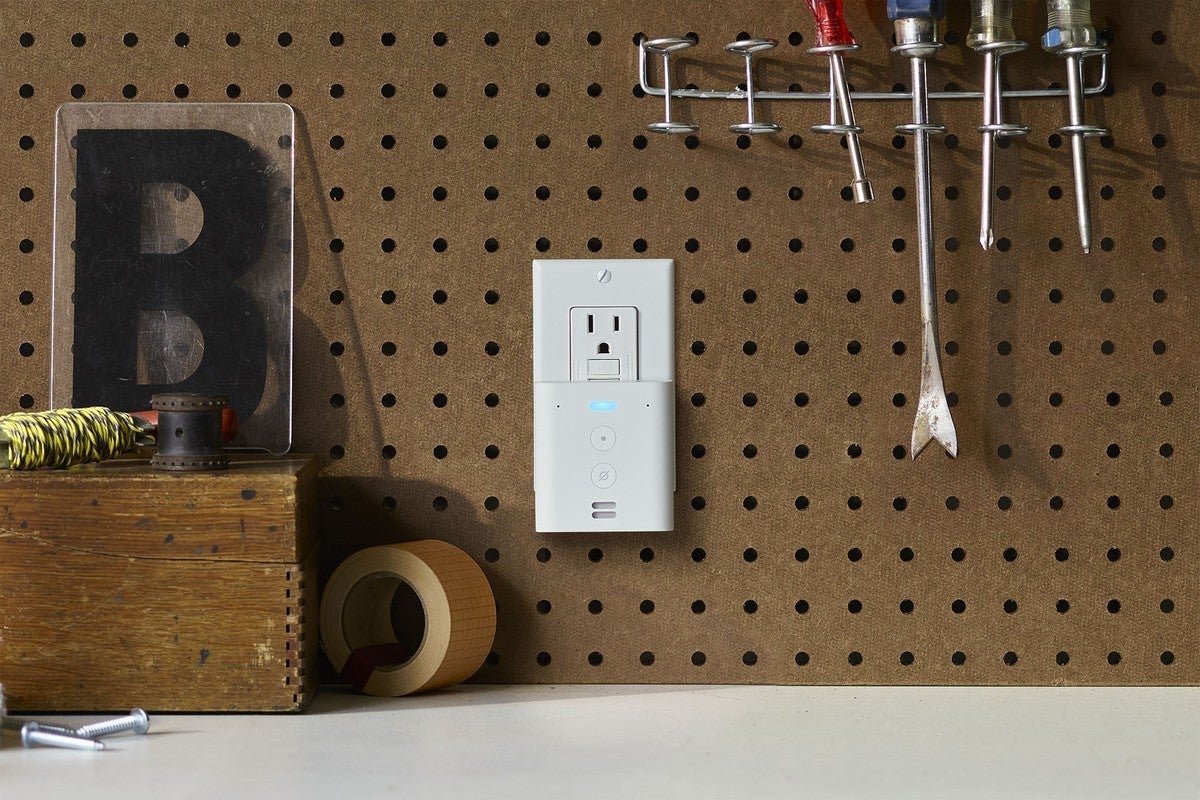 How much:
$25 [ Buy the Echo Flex on Amazon ]Remove non-product link
What is it:
Designed to be plugged directly into an AC outlet, the Alexa-powered Echo Flex makes no pretensions to audio quality. Instead, the white plastic Flex is all about utility and yes, flexibility. Because it's so small and plugs into any wall outlet, the Flex fits in places where even the Echo Dot can't; indeed, you could put a Flex in your tool shed, in a hallway, or even the bathroom (or on second thought, let's skip the bathroom). An integrated USB charging port on the bottom of the Flex is perfect for charging a phone or plugging in an optional accessory, like a night light or a motion sensor.
Who it's for:
Anyone who wants Alexa in a room that won't fit a standard Echo speaker. And if you have an Alexa aficionado on your list, we can't imagine a better stocking stuffer than the Flex.
Echo Input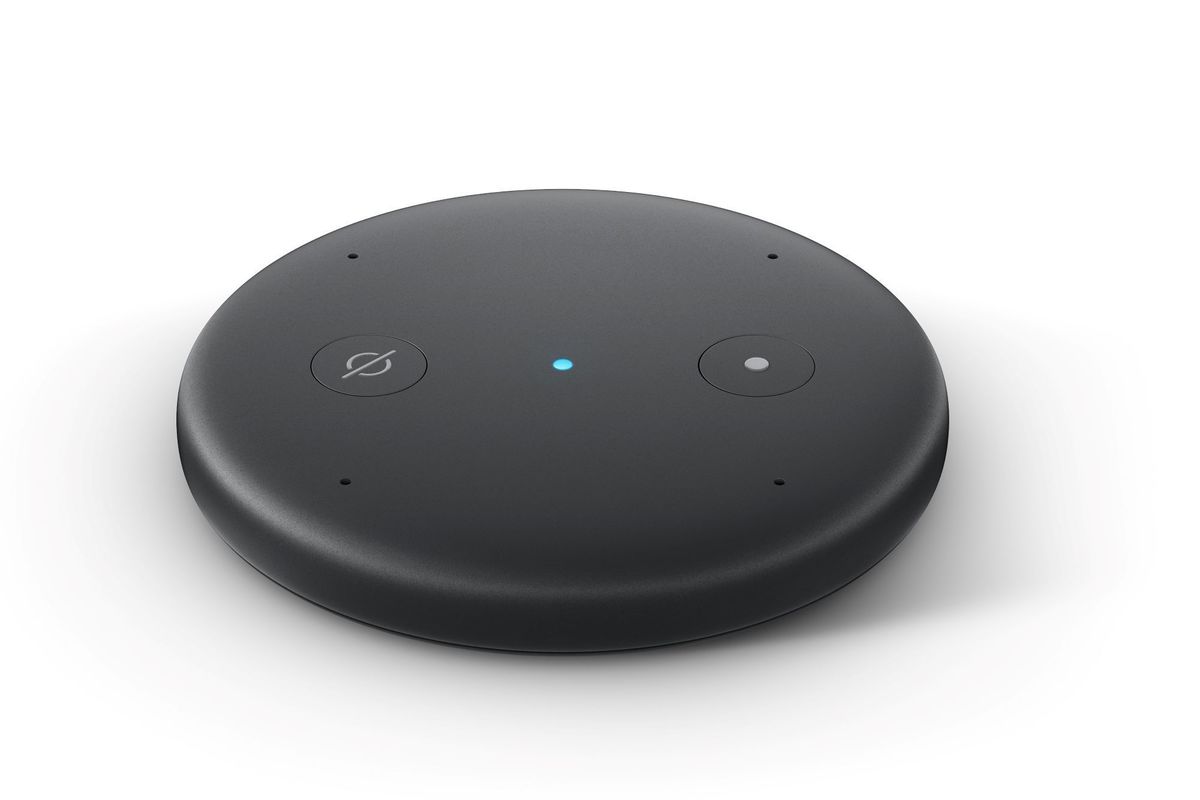 How much:
Officially $35, but recently spotted for $25. [ Buy the Echo Input on Amazon ]Remove non-product link
What it is:
Shaped like a hockey puck, the Echo Input doesn't have any speakers at all. Instead, the Input adds Alexa to any "dumb" speaker that has Bluetooth support or a 3.5mm audio-in jack. While the Echo Input uses your favorite speaker for audio, it uses its own built-in microphones to hear your voice commands.
Who it's for:
If you have a loved one with a pricey Bluetooth speaker who wishes it had onboard Alexa, the Echo Input is the perfect accessory.
Echo Show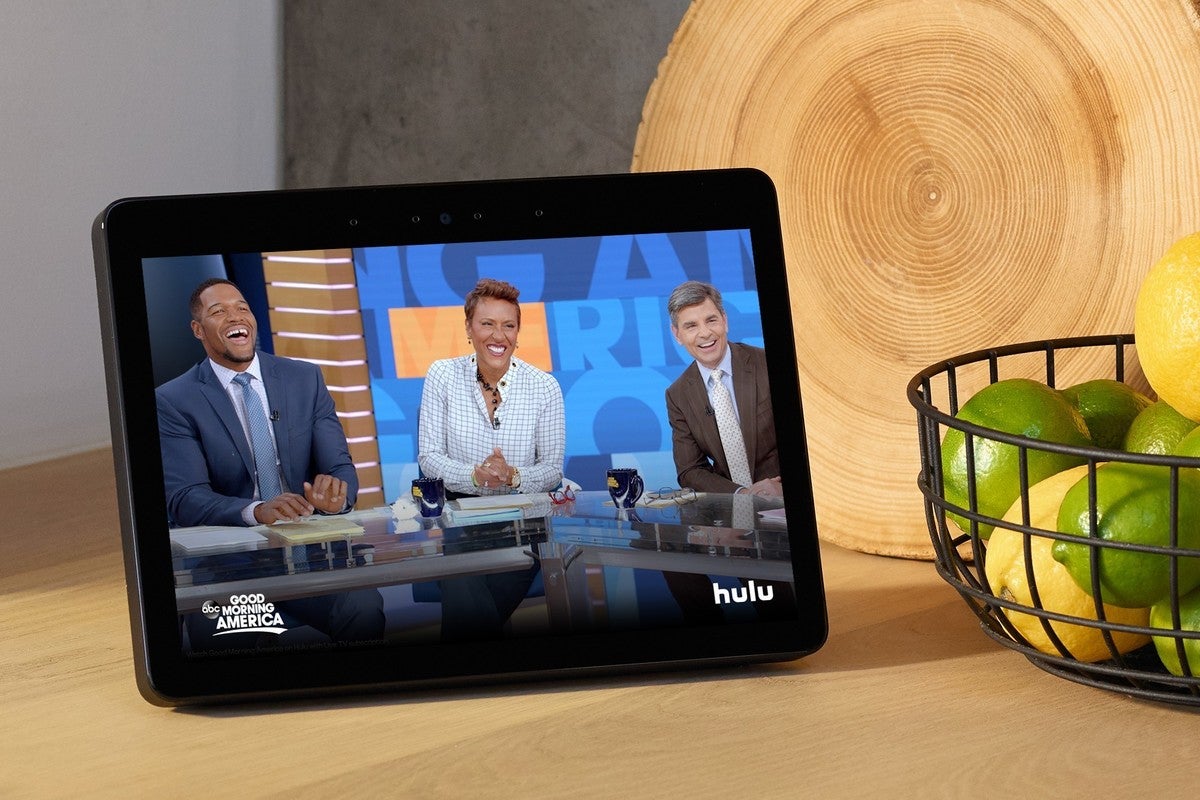 How much:
Mentioned in this article
Amazon Echo Show (2nd Generation)
What is it:
The biggest of Amazon's Echo smart displays, the Echo Show has a 10-inch touchscreen, built-in stereo speakers, an integrated camera for video calls, and of course, Alexa. As a companion for the kitchen, the Echo Show can read you recipes, play shows and movies on Amazon Prime, tee up an Amazon Music or Spotify shuffle, or give you a weather report. With its jumbo screen, the Echo Show makes for a handy smart home control center (and like the Echo Plus and Studio, it comes with a built-in Zigbee hub), and it can also double as a digital photo frame.
Who it's for:
If you ask us, the Echo Show makes for a perfect replacement for that old kitchen TV.
Echo Show 5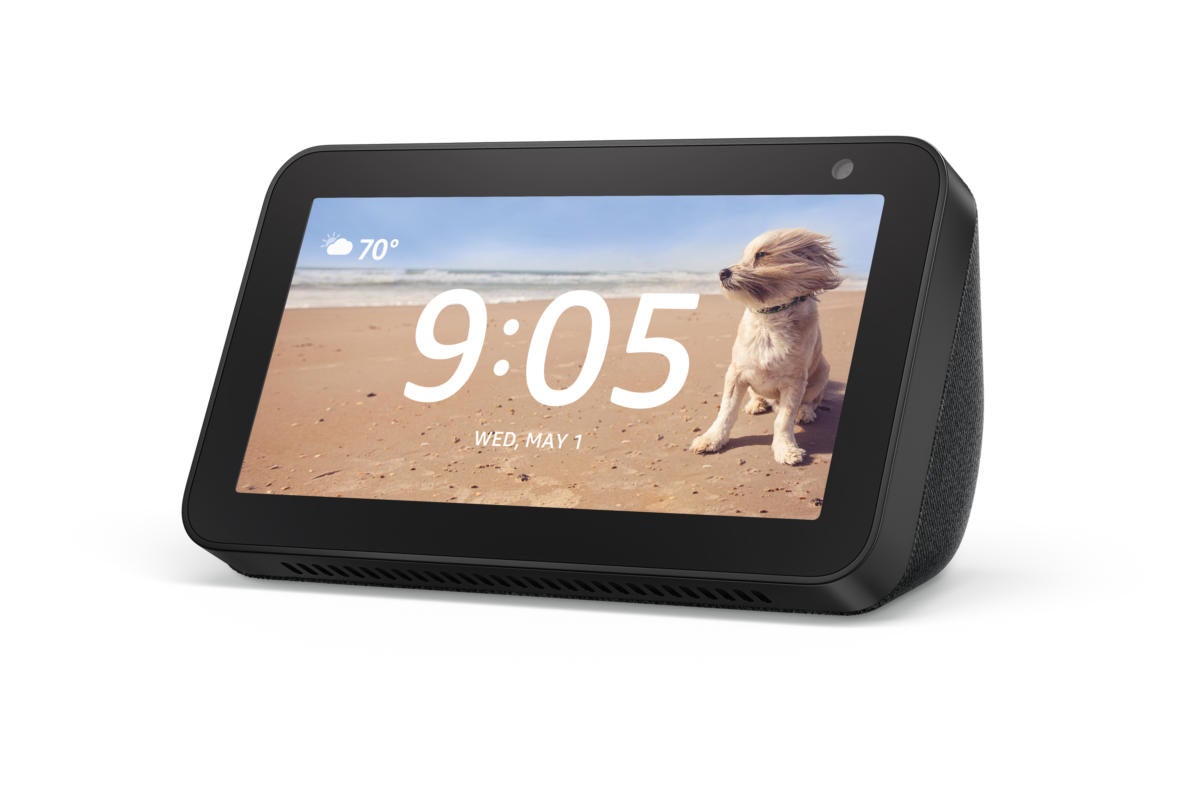 How much:
$90, but the Echo Show 5 is currently selling for $80, and it was on sale for $60 not that long ago. Expect steep discounts for the holidays.
Mentioned in this article
Amazon Echo Show 5
What is it:
An ideal fit for a bedside table, the Echo Show 5 makes for the smartest alarm clock you've ever owned. It's 5.5-inch display shows the time, date, and current temperature, and the screen dims automatically when you turn out your lights. As with the bigger Echo Show, you can ask Alexa to play tunes (no stereo sound, unfortunately), read the latest headlines, or control your smart home gadgets, and you can also watch Amazon Prime videos. There's a camera for video chat, but there's also a physical camera shutter for added privacy. (The big Echo Show has a camera on/off switch but lacks an actual shutter.)
Who it's for:
Someone on your list who's still fighting with the controls on their old-school alarm clock.
Echo Show 8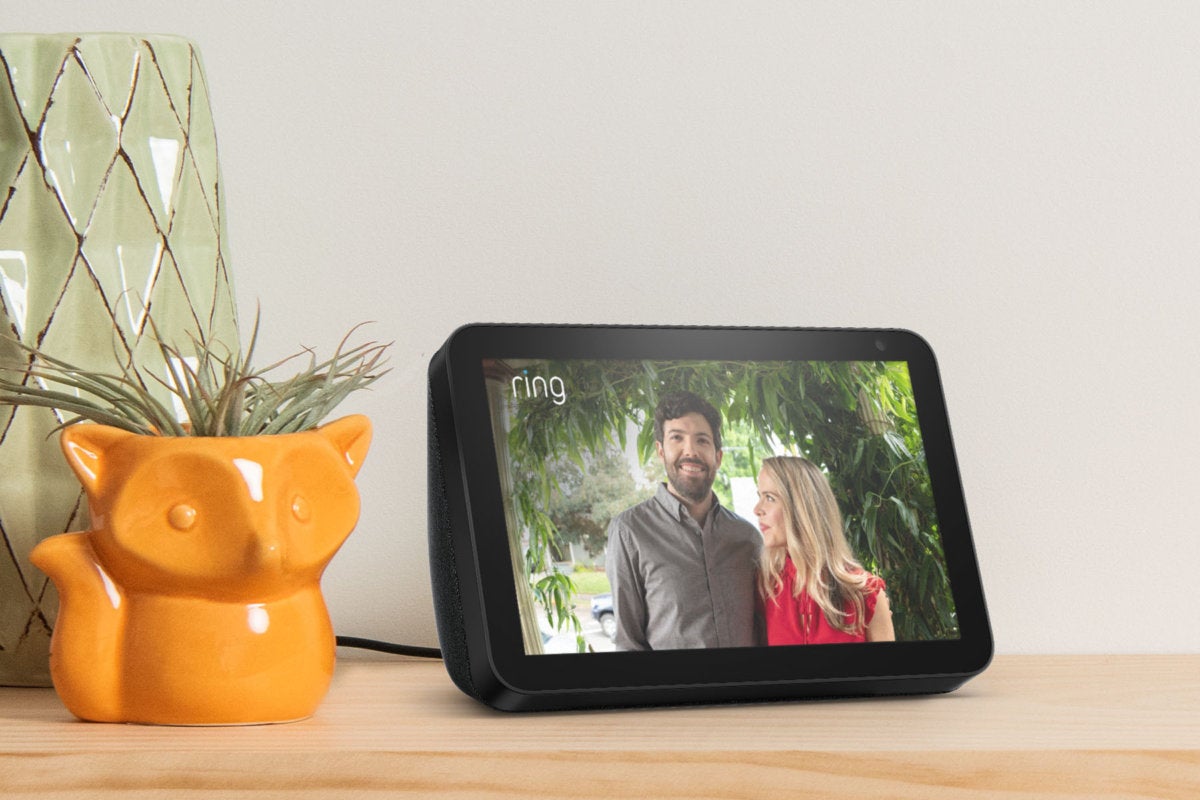 How much:
$130, but on sale now for $100. [ Buy the Echo Show 8 on Amazon ]Remove non-product link
What it is:
Stuck in the middle of the 10-inch Echo Show and the Echo Show 5, the brand-new Echo Show 8 takes some of the best features from its bigger and smaller siblings for a reasonable price. For example, the Echo Show 8 has stereo sound similar to the Echo Show's audio (the bigger Echo Show has slightly larger built-in speakers), but it also packs in the Echo Show 5's physical camera shutter, which the big Echo Show notably lacks. And while it's only slightly smaller than the 10-inch Echo Show, the Echo Show 8's sticker price (not counting any holiday discounts) is $100 less than that of its bigger brother.
Who it's for:
If you want a smart display that's bigger than the Echo Show 5 but don't want to cough up the cash for the 10-inch Echo Show, the Echo Show 8 makes for a nice compromise.